The East Coast of Miami is home to the largest concentration of yachts in the United States. Without a doubt, it can be said that this place has become the capital of yachting and recreation on the high seas. The beaches in Miami are a tourist's paradise. Its white beaches, azure waters, and gentle sun beckon travelers to moor their boats at the nearby port and enjoy a beach vacation. Those who have visited South Beach, Crandon Park, Matheson Hammock, and Virginia Key would never trade the pristine coastline and ocean of fun for other resorts. A large number of boats are kept in Florida, where tourists have a great opportunity to rent a boat and go on an unforgettable cruise all over Miami and enjoy the scenic views of one of the most gorgeous coastlines washed by the warm Atlantic Ocean. You should visit this magical place at any time of year, but note that May through September is not a good time, as hurricanes and heavy rains are not uncommon guests.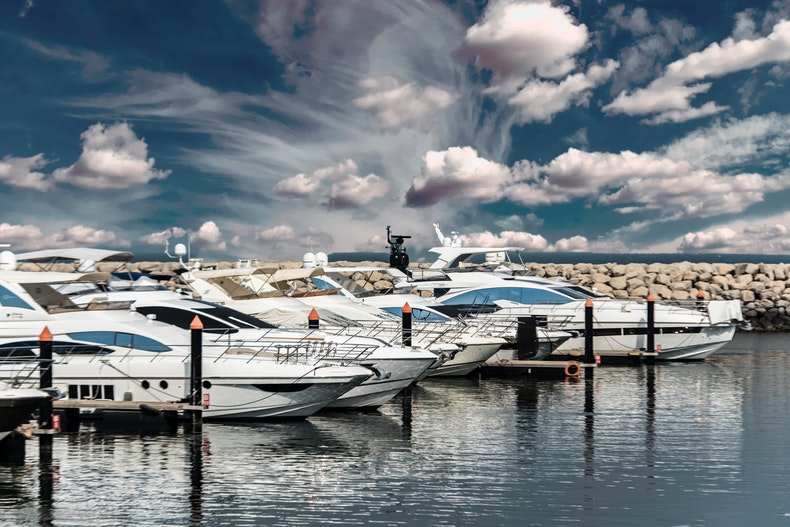 In addition to the many beaches, Miami has many places worth visiting while sailing.
Sandbar is a sandbar in Biscayne Bay. Sandbar is a great place to have a casual, fun time with friends: kayaks, refreshing drinks, and a relaxing swim on a mattress. And if you sail along the same bay you can see the homes of Hollywood stars.
If you have a few days for boating, be sure to go to the Bimini Islands, which are a two-hour sail from Miami. This is a great place to go snorkeling as diving is well-developed here. The most famous spot is the shipwreck of the Sapona, which sank in the early 20th century. Over the past 100 years, the islands have become a fishing spot, as this is where local fishermen catch tuna, dorado, swordfish, and many others.
If you do not buy food with the boat, then, alas, you can not get them anywhere. There are no stores on the water yet, but you will find The Rusty Pelican on your way back from Biscayne Bay. Most importantly, there is parking for yachts near the institution, which is very convenient.
Another popular route for long-distance yachting is from Miami to Cuba. Of course, your boat must have a license to enter Cuban waters. A little fiddling and the unique scenery, sunsets, and enjoyment of steering the boat will remain long in the memory.
The most important place to visit is Matheson Hammock. It is both a park and a beach in Miami that has been in operation for almost 90 years. There is a marina and boat dock not far from a favorite spot for surfers and other water sports enthusiasts. Boat rentals miami will not be difficult, as you will be given a wide selection of boats at a variety of prices. We recommend booking your boat in advance so that you don't miss your chance to sail the boat of your dreams in Miami Paradise.
Conclusion
Yachting is a huge multifaceted world of yachting, combining the industries of production, development and innovation, sports, tourism and education, which were and are still developing thanks to eternal romantics, lovers of sea travel and adventurers in love with the sea, for whom the yacht is not just a vehicle, but a true embodiment of boundless freedom, opening the way to the unknown horizon.