Since the Philippines is a developing market for broker companies, it's an attractive opportunity for many Forex traders. If you're interested in investing in this area, your first step is to take a closer look at what's going on with digital currency in this part of the world.
The Central Bank of the Philippines
Bangko Sentral ng Pilipinas (BSP) is the central bank of the Philippines. The bank was established in 1993 and oversees, among other things, Forex brokers in the country. This includes creating and enforcing rules to ensure a fair and transparent market.
The BSP's Regulatory Sandbox
BSP uses a regulatory sandbox, which means that private firms are allowed to test financial innovations in a real-world market on a small, controlled scale. This lets these firms explore new opportunities for digital currencies in the Philippines, and it helps the BSP collect data on whether such efforts are successful and how they could be improved. One example of a financial innovation that takes advantage of this platform is the digital currency ePiso, which is provided through Rizal Commercial Banking Corporation.
A New Digital Currency: ePiso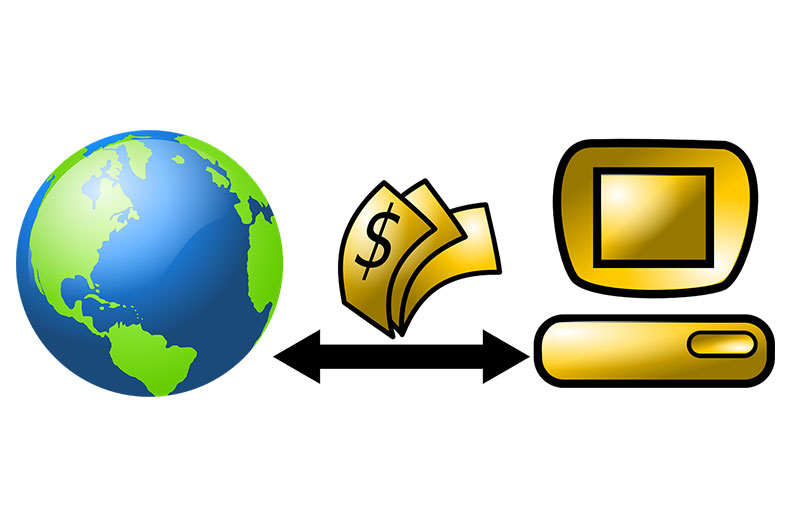 Local investors interested in finance in the Philippines and trading on the Forex market have a new digital currency to learn about. As of July 2018, Rizal Commercial Banking Corporation has launched its ePiso, a secure digital money product, in the Philippines. This digital currency premiered at an event where dozens of merchants exhibited and sold goods using the ePiso cashless system. Through ePiso, Rizal Commercial Banking Corporation hopes to provide:
A secure digital financial service
Affordable digital transactions in the Philippines
An accessible digital option for merchants, agents, and traders in the Philippines
Like other digital currencies, ePiso works with numerous payment platforms and e-wallets. It's regulated under the BSP, and the public adoption and success of the program will help inform how future digital currencies are developed and integrated in the Philippines.
How Digital Currencies Like ePiso Work
ePiso utilizes a mobile wallet available for Android phones with plans to release on the Apple store as well. To make purchases, users must first visit a local merchant approved to convert pesos to ePiso. Shoppers are then free to use their digital wallet for purchases just like they would any other form of currency. The primary goal of ePiso is to help facilitate financial services for Filipinos, but it will also introduce a new opportunity for currency conversions and Forex trading.
Since exchanges from pesos to ePiso must be done at area merchants, this is only a benefit for local traders and consumers. However, this isn't the only new opportunity announced this year for investors and consumers in the Philippines.
Cryptocurrencies in the Philippines' Cagayan Economic Zone
As of April 2018, the Philippines' Cagayan Economic Zone — a government-owned and regulated special economic zone in the Cagayan Providence — has greenlit ten blockchain and digital currency companies to operate in the area. The enterprises are from neighboring countries throughout Asia, which opens the door for more traders to exchange fiat money into the digital currencies of their choice. Local and international consumers will be able to trade with these companies. Per the Cagayan Economic Zone's regulations and rules, the approved businesses are expected to meet investment minimums and pay license fees to operate in this part of the country.
Like ePiso, cryptocurrencies offer benefits like ease of access, anonymity, and for Forex traders, the ability to invest against the fluctuating value of two currencies. However, these cryptocurrency companies are isolated to the Cagayan Economic Zone. The BSP does not endorse or manage digital currency use in this special economic zone.
Currency Conversions and Forex Trading in the Philippines
Like any other Forex market, traders in the Philippines, regardless of whether they're investing in ePiso, Philippine pesos, or another currency, need to monitor exchange rates through the BSP. The bank sets exchange rates for all currencies based on market reforms and other factors to ensure price stability. This is critical to attracting investors — especially with the recent introduction of ePiso and the welcoming of cryptocurrency companies.
How Are Exchange Rates Determined in the Philippines?
Like other central banks, BSP uses several factors to determine exchange rates. For example, the bank monitors floating exchange rates based on supply and demand and makes changes to their rates as needed. Again, if you're interested in Forex trading or simply tracking financial information in the Philippines, you must monitor the BSP's exchange rates.
The BSP's Forex Rules
All Forex traders that want to work with the BSP must confirm their identity with the bank before investing. This can be a lengthy process, but it's essential to minimizing fraud, money laundering, and other financial issues throughout the country. If you want to trade through this market, be prepared for this lengthy process. Once approved, you can trade like you would in any other location.
The BSP is relatively young compared to other national central banks, and the regulatory sandbox system is designed to integrate and revise the country's financial systems. So, though 2018 has brought some exciting changes, this is a relatively volatile time for banking in the Philippines. The financial market is improving, though, both in terms of currency options and in terms of improved safety and transparency. The push for digital currencies like ePiso as well as the welcoming of ten cryptocurrency companies in the Cagayan Economic Zone introduces lots of exciting new investments opportunities for local and international traders.