The housing market is regarded as a harbinger of overall economic prosperity. When the housing market is booming, the economy is booming. A slowdown in the real estate market typically serves as a portend of an economic contraction, possibly even a deflationary cycle. Leading real estate investor and entrepreneur, Ofir Eyal Bar sat down with us to explain how he became successful in this competitive arena. A businessman par excellence, Ofir Eyal Bar has displayed an uncanny ability to tap into the market for lucrative opportunities. He is particularly fond of the BRRRR Strategy, which he goes on to explain in our interview with him.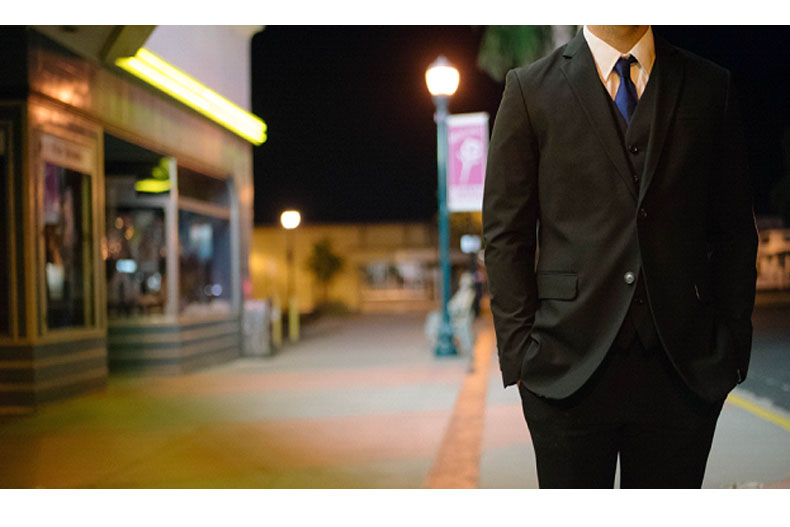 Q: Can you please tell us a little bit about yourself and how you became a successful real estate investor?
Ofir Eyal Bar: It's great to be here! I'm from Israel, and I now spend my time between my home country and the UK. I've got extensive property holdings in South Africa, the United Kingdom, and Israel. Over the years, I have been able to source fantastic real estate investments in the form of materials mines, residential buildings, commercial real estate, and so forth. The lessons I learned have served me well over time. I guess you could say I'm a big fan of 'The Art of the Deal' and I'm always on the prowl for a great real estate investment.
I'm community oriented and I think that plays a big part in my success. So how did I become a successful real estate investor? Lots of hard work. It's never easy building a financial empire – and real estate is no different. You've really got to put in the time, effort, and investments to realise the returns that you are looking for. Sometimes it's all about being at the right place at the right time. Throughout it all, the goal is to consistently generate returns and keep the cash flow rolling.
Q: You are an adherent of the BRRRR Strategy of real estate investing. What does this mean to you?
Ofir Eyal Bar: Absolutely! Let me break it down like this. The BRRRR Strategy is a great way to invest in property. For those who don't know, it's an acronym that describes buying, rehabilitating, renting, refinancing, and repeating. Let's say I have sourced a real estate investment that I believe has plenty of potential. I make sure that the price is right because that is an important determinant of whether the investment will be profitable. I'm not saying you have to buy dirt cheap on every occasion – sometimes you can get a moderately-priced investment and still generate the type of return you're looking to get.
While price may not be the most important factor, location certainly is. But here's the clincher: sometimes the location is not automatically evident when you purchase a property. Why do I say this? Because most people don't know what the town council has got planned in an area. Say you're interested in a vacant lot of land which doesn't have much around it. To the unsuspecting eye, this doesn't look like such a valuable piece of property. But if you've checked out projects which are approved for that area and you found that a school, a mall, or residential housing units are slated to be built – it changes the whole equation. That's why research is so important. Location, location, location.
Now let's get onto the topic of rehabilitating a property. Nobody has an unlimited bankroll for rehabilitation purposes. That's just the way it is. So, you have to choose carefully. Prioritize rehabilitation initiatives based on what will generate the biggest bang for your buck. It's all about risk versus reward. You can generally expect premium changes with high-value furnishings, finishings, and decor to set you back a pretty penny. With this in mind, think twice before breaking the bank. If there are structural changes that need to be fixed, don't simply hide them with a coat of paint. Do what needs to be done, and prioritize the rehabilitation initiatives.
Once the property has been rehabbed, you can probably refinance it for an even better interest rate. With equity in hand, you may be able to take out a loan against your property and purchase a new property. You see where this is all going? It's the cyclical effect.
Q: What should you never do as a property investor?
Ofir Eyal Bar: That's an interesting question, and one that I'm happy to answer for you. I would have to say that you should never go into a real estate transaction with your eyes closed. If something looks too good to be true, it just may be. Never go in with a blank cheque either. Every property has a price ceiling that you should never exceed. Imagine buying the most expensive house in the cheapest neighbourhood. I advise people to always look for the opposite – the least expensive house in the best neighbourhood. When you do things that way, you will have significant room for price appreciation.
This means you will be able to employ your BRRRR Strategy. Once you rehab the property and get it up to standard, it will automatically enjoy a much better rental price or sale price. I would also not get too emotional about properties. You don't want to wear your heart on your sleeve when you go into a real estate transaction. Once you've rehabbed the property, you must be prepared to walk away and let somebody else enjoy it – don't become attached to objects.