A lantern is an essential piece of camping equipment to have. It appears to be one of those pointless extras that get slapped onto a long list of supplies, but it isn't. Assume you're going camping and none of you have battery lanterns. Navigating, cooking, and going to the restroom will be extremely tough. Don't make the same mistake: bring some form of light with you.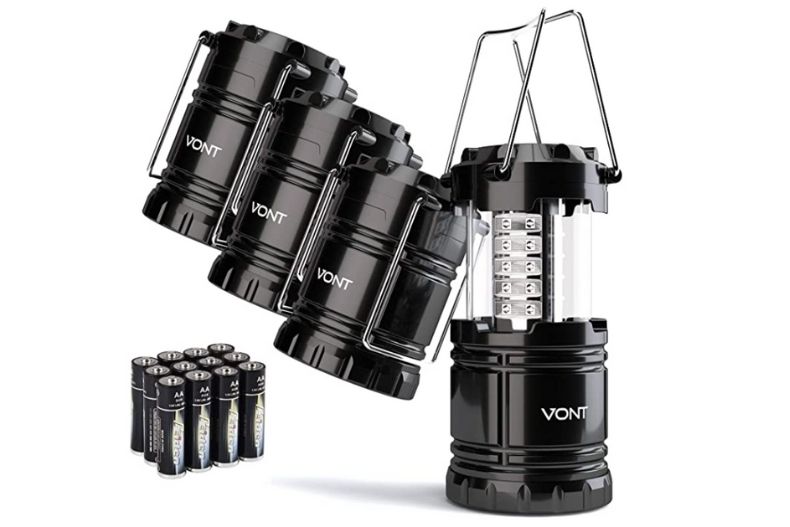 Camping Lamp or Headlamp
Choosing between a headlamp and a camping lantern is a typical problem. Both have advantages and disadvantages. A camping headlight is highly versatile in that it is always with you, eliminating the need to worry about hauling it or misplacing it. Typically, the light is bright and powerful, with a direct beam that illuminates everything in front of you. A camping lamp, on the other hand, is designed to be stationary and illuminate the area surrounding it. The light is frequently pleasant to the eye (unlike a headlamp) while still powerful enough for cooking, meal preparation, and navigating a tent.
Durability
The most essential element to not forget when buying a camping lamp is its durability—the more durable, the better. Camping lamps have a wide range of durability. Some last a week and break easily, while others provide years of illumination. It's difficult to tell if a lantern is of good quality and will last. You may be paying a lot for many features on an item, but that lantern may not be very durable. As a result, it's crucial to figure out which goods will last for years and which will not.
Functionality and Features
There are many various types of camping lights, which come in various shapes and sizes and offer a variety of capabilities. There are lights that are incredibly brilliant, portable, rechargeable, detachable, waterproof, and so on. It's critical to think about your budget and decide whether or not fancy extra features are worth the money, or even if you'll utilize them. Consider the shape and size of the lanterns you're considering. Some camping lights perform best when placed on a table, while others shine brightest when hung from a rope.
Cost
When purchasing a camping lantern, the price is an important consideration. People frequently consider the price first, then the lantern, but the camping light must be reasonable and capable of performing its functions. Most individuals will only use their camping light a few times during the summer, so it's not a good idea to spend a lot of money on something you won't use very often. You've got better things to do with our money. Camping lights are now cheaper than ever before, thanks to competition and online enterprises, and they have even more features than before.
While there are many different varieties of lanterns like battery lanterns, choosing the appropriate one is quite simple. The most important considerations are the power source and lumen output. It's difficult enough to organize a camping vacation without adding to the difficulty by bringing goods that are difficult to use. Find a rechargeable lantern that will offer enough light, is sturdy, easy to use, and will make your camping experience more enjoyable.