Mac devices are characterized by unmatched efficiency, durability, and reliability. However, like any other computer, they are prone to overheating. If your mac computer gets too hot, you need to identify the cause of the problem first. This article lists seven common causes of overheating and offers some valuable tips on preventing and addressing this problem.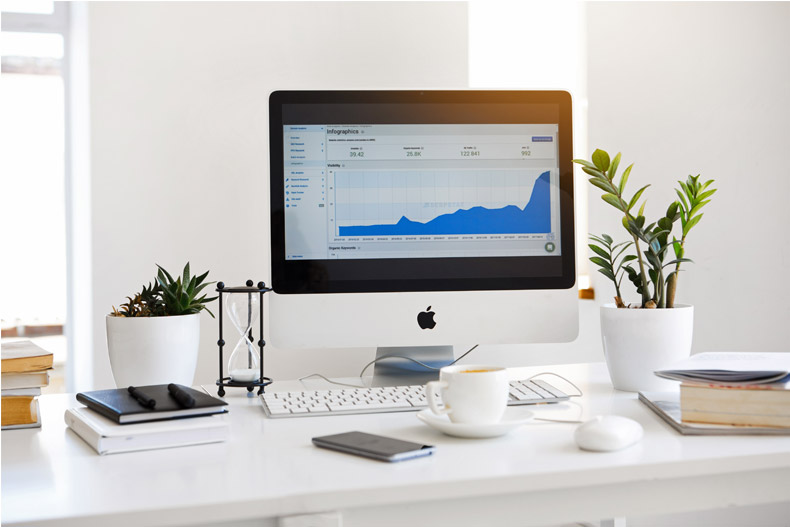 Cause #1: Direct Sunlight
If you notice that the device has become hot and makes unusual, loud sounds – the first thing you need to check is the position of the computer. Have you placed it in direct sunlight? If so, it must have been heating slowly until the computer's capacity to cool down is no longer enough for proper functioning. Obviously, the best solution would be to keep your computer away from direct sunlight and let it cool for a while.
Cause #2: Dust and Dirt
If you like eating in front of the screen and taking your Mac with you on all your adventures, lots of dirt and dust will accumulate inside. When the vents are filled with dust and dirt, they cannot ventilate the device effectively. Poor air circulation as a common cause of overheating is effortless to prevent. You need to clean the inside and outside of the device with soft fabrics regularly. Make sure you don't use water and abrasive cleaning agents because they can damage the hardware.
Cause #3: Vents Are Blocked
This problem often happens to mac users who like to place their computers on soft surfaces such as pillows or blankets. As a result, vents become blocked and cannot ensure proper air circulation. Get a laptop stand or use any other hard surface such as the desk or chair. Your Mac should always be elevated above the surface for cooling.
Cause #4: Charger Issues
Using a fake charger? Don't be surprised when your computer starts to heat. Mac chargers are designed specifically for Mac computers, so they are safe and efficient. Fake, off-brand chargers, in turn, are unsafe as they may not plug well or heat quickly, which may severely damage your computer. Although original chargers are expensive, don't forget that they are worth every dollar. Make sure to purchase them in an official Apple store and avoid using unreliable online marketplaces.
Cause #5: Multitasking
Energy-demanding apps opened simultaneously may quickly heat even the most up-to-date device such as Mac. Try to focus on one task and minimize the number of working apps when you use programs such as Photoshop. Using the most recent macOS Monterey, you can turn off fancy animations that consume too many resources. The same is true for your browser work. Close the unused tabs and websites with a lot of images, videos, and flash ads.
Cause #6: Malware Attack
Malware can also be the cause of overheating. Cryptomining malware, adware, viruses, and other malicious programs can put an immense strain on your computer. They not only cause internal components to heat up but also increase the risk of permanent damage.
So, what's the solution here? First, we recommend purchasing legitimate, reliable antivirus software. Second, you can check for malware manually by deleting recently downloaded files that may contain malicious programs. Repeat clean-up regularly to keep track of the files you store on your computer.
Cause #7: Outdated System
Outdated software causes many problems besides overheating. It makes your Mac slower and results in multiple bugs and errors. While trying to address these issues, the device may heat up quickly. Therefore, we strongly recommend you update the software regularly to prevent the system from misbehaving. Similarly, you need to update the apps because old versions may be less efficient and more energy-consuming.
Conclusion
To summarize, there are many causes of overheating to consider. It's normal when the device is slightly warm. However, do not ignore the problem when you notice that your computer is becoming too hot because high temperatures can damage the internals. Carefully check all potential causes and address them as soon as possible. In this way, you will ensure that Mac serves you well for many years.