Before you think of throwing that old laptop or computer away, you should consider upgrading its storage. And although your computer has become slow and hanging, an upgrade of the storage to SSD can do a lot in boosting its performance. SSDs are the modern type of hard disk that store data in the same way as a standard flash drive. The drive can greatly improve your laptop or desktop computer so that it can perform better. The good thing is that, replacing your computers hard drive with an SSD will not cost you a lot of money. To the contrary, it will transform your computer into a machine that you will enjoy using for years to come. This article reviews popular SSDs for gaming and the reasons why you should upgrade your SSD regularly. And since technology is improving, an SSD today is much faster than those manufactured several years ago.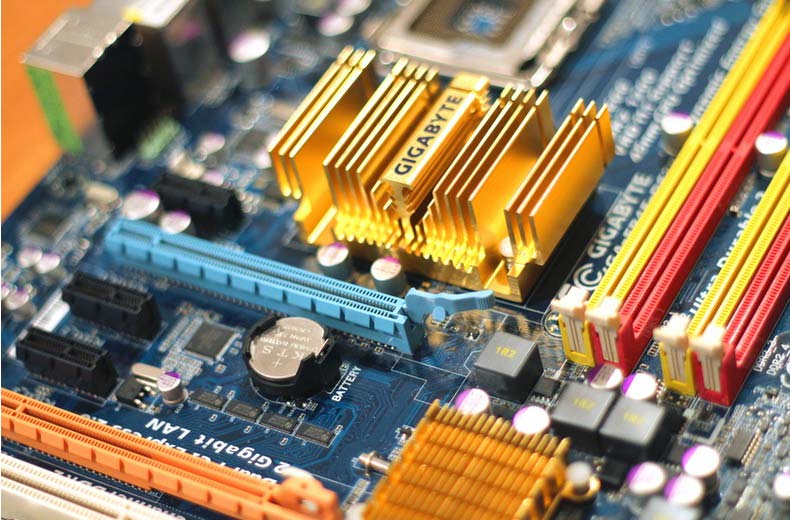 The varieties
As you think of upgrading your computer with an SSD, it is important to know that these products come in many different varieties. The difference comes in the size of the SSD, the shape as well as the connection type. Therefore, if you want to upgrade a machine with a hard drive that utilizes the traditional SATA connection, it is advisable to go for an SSD that features this format. And to make it faster, you should opt for the most current SATA III connection.
Another option that you can go for is an SSD with a PCI connection. This is a fast connection that was designed to bypass the problems faced by the older computers where the SSD drive is faster than the rest of the system.
The last option is to go for the 3D Xpoint. The 3D Xpoint was developed by Intel and micron and is much faster than the current version of SSDs that use NAND flash storage system. Intel has utilized some customizations such as data splitting to make the 3D Xpoint the fastest SSDs in the market. However, these are too advanced for the old laptops and desktops and thus, are not candidates for upgrade projects.
Upgrading your SSD
Upgrading SSD for your current laptop or desktop can be pretty simple because you are limited to the current computer's set up. Therefore, you need to identify the motherboard in your laptop so as to buy an SSD that will not only fit inside, but also readily connect with the computer. The good thing is that most of the older laptops and desktops will work fine with a 2.5mm SATA drive. On the other hand, newer laptops can work with either an M.2 SATA or NVMe drive. However, when you are not sure whether your computer can support NVMe, you should just go with SATA to be on the safe side.
Most computers from the yester years will happily run on SSD. However, the drive is more ideal for laptops because of their smaller size and scarcity of space. However, Your SSD upgrade should be of the same size and use the same connector as your current HDD. The good thing is that, a simple search online will direct you to the right SSD. This is especially in forums where you will find people who have used the SSD and confirmed that it works. Nevertheless, most SSD suppliers should be able to recommend a product that is compatible with your computer.
When it comes to upgrading your desktop with an SSD, you will need to get a bracket in order to fit a 2.5mm SSD in the space that was occupied by a 3.5mm HDD. However, it is important to note that getting the bracket is not a hard thing especially since new SSDs comes packed with the relevant set of brackets.
You shouldn't however worry about getting an SSD as you are almost assured of finding the right one. This is provided that you know the type and model of computer that you want to upgrade. And instead of reinstalling your operating system again, you can clone your existing HDD. This process is easy since new SSDs comes loaded with an application that facilitates this process.
The SSD experience
In this article, we will not go into details on how to switch your HDD with the SSD upgrade as this is a simple process that you can learn by either using online tutorials or YouTube videos. However, it is important to mention that this process involves doing cloning and back up before removing the old HDD and putting in the new one. Nonetheless, the most challenging part is configuring the motherboard so that it can work with the new SSDs
SSD can make a lot of difference to your machine. In fact, it can transform an old, slow laptop into a fast machine that you will enjoy working on. However, this is only applicable for laptops and desktops that are 5 years old as older machines might struggle in catching up with the incredibly fast SSD. The good thing however is that, SSDs can be used with the different gaming consoles in the market.
Even though you may not be using your old computer, an upgrade can enable it to serve your kids with games, become a handy back up for storing excess data or an entertainment center to serve your home with music and videos.