Bizceed Co. Ltd.
Business Media Platform, established April 2014
Mission: Our advocacy is to help the entrepreneurial community increase their success rate by 20% within 5 years of starting the business.
What We Do:
As a venturing company, Bizceed Co. Ltd. was driven by the vision of being a gateway for business knowledge, insights and resources to aspiring entrepreneurs and startup companies. Since April 2014, our company has been publishing and circulating 15,000 free magazine copies every month to designated locations to serve as a useful business guidebook.
Since America is the Land of Entrepreneurs we consequently launched Founder's Guide, as a business media platform that caters to startups and entrepreneurs in the US (and eventually every other thriving country all around the world). Providing them with valuable knowledge and information through a variety of services. Knowing that 543,000 new businesses are created every month (source: www.Kauffman.org), innovative breakthroughs are bound to happen and this is where Founder's Guide would like to introduce our helpful entrepreneurial channels. These channels include electronic (websites & ebooks), printed magazine and events (seminar, trainings & workshops). With the intention of distributing and conducting them for free.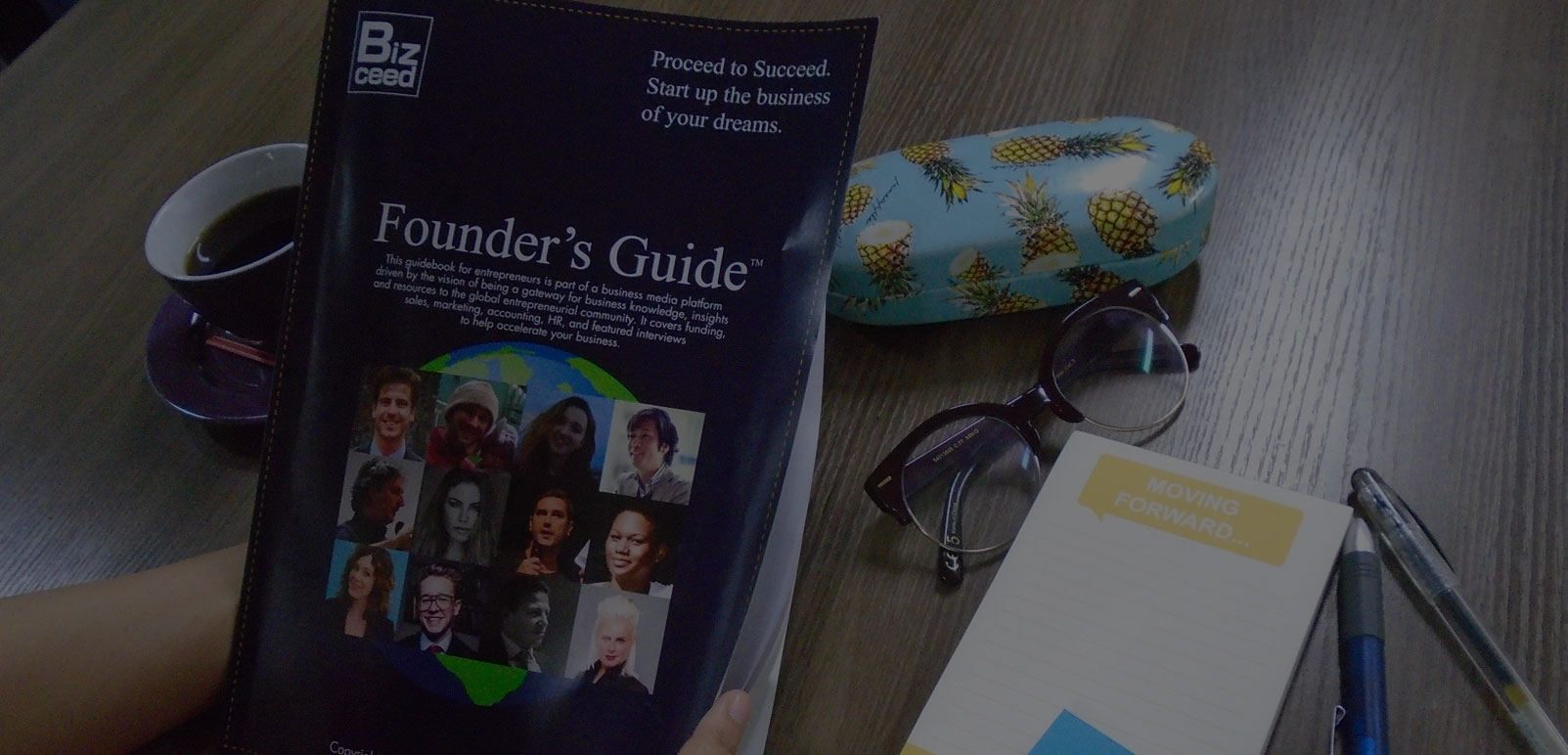 Aside from magazine publishing, we at Bizceed also manage multiple directory sites that are essential for business owners like findcpa.info (for accountants), findstartupoffice.com (for coworking offices) and digitalbizguide.com (for web creation).
What We Believe:
Every big accomplishment started from an idea. We believe that in order to succeed, we must take one step at a time. We share our contents freely to support entrepreneurs and small-business owners in various ventures. And in doing so, accelerate and stimulate growth and progress in their respective communities and circle of influence.
The Japanese business culture has earned the reputation and respect of global competitors. Known as the third largest economy in the world, values of discipline and hardwork is a japanese trademark. We encourage everyone to visit our website as a guide on how to achieve success in business and adapt to a world that's constantly changing.
Who We Are:
Founded and managed by three business visionaries- all innovators in their own fields of expertise. Bizceed is located in the busy streets of Ginza,Tokyo. Our objective is to emphasize the strength of entrepreneurship as the most important determining factor in the socio-economic development of a country.
If you want to know more about what we do, you can also view or download our presentation here.
Global Office
409|F Keppel Centre
Samar Loop corner Cardinal Rosales Avenue
Cebu Business Park Cebu City
Philippines 6000
Tokyo Headquarters
104-0031 6F Daiichi Shimomura Building, 3-3-10,
Kyobashi, Chuo-ku, Tokyo, Japan
Osaka Branch
541-0053 4F Asoluti Honcho, 2-3-4, Chuoku, Osaka City,
Osaka, Japan
Fukuoka Branch
810-0001 Tenjin Color, Tenjin Meiji Dori Building,
Chuo-ku, Tenjin, Fukuoka City, Japan