After reviewing your business' current financial stand, you decided you're in dire need of cost-cutting. While that's a normal point for a business, you can't help but wonder, which of these expenses and investments should I let go?
Most businesses consult their overhead costs and start their cost-slashing from there. To lower your overhead costs the right way and do your budget a huge favor, here are 6 ways you can try.
What are overhead costs?
Your other investments that are indirectly related to your production process but are still important in your overall business process are called overhead or indirect costs.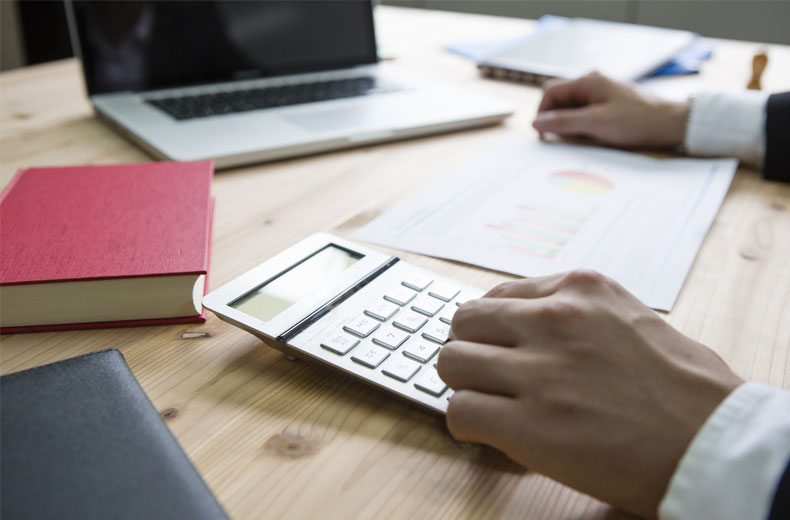 Some of the common overhead costs included in running a business are:
Rent
Licenses and permits
Utilities
Insurance
Administrative costs
Marketing
Overhead costs do not generate profit for your business, but they're still important to keep your business steady. Most of these costs are actually fixed and recurring, like your office rent.
How to reduce your business' overhead costs
Do a thorough review of your expenses

The best way to see which overhead costs you can reduce or let go is to do a thorough check of all your expenses. List them down, then evaluate the necessity of each expense depending on the current level of your business.

For example, you can cut back on maintenance costs of the vehicles used in your business by buying more fuel-efficient vehicles.

Identify expenses that are unnecessary or too pricey. Check which investments you can opt for a lower or cheaper version without affecting your business quality too.

Go online as much as possible

If your business still relies on print and paper for your documents, business cards, and whatnots, you transform your business online instead to cut overhead costs like rent, electricity, and equipment.

Plus, most businesses today can be found online, and this has helped them cut back on expenses and document loss (should accidents happen).

Instead of printing out documents for your business and your clients, why not convert them into PDF files and send them through email or any messaging apps?

You can consider using cloud storage platforms to store your documents and other files. Most cloud storage like Google Drive offers free plans for their storages.

You can even do your marketing on social media and ditch the business cards and printed materials. Social media is free. You can reach a wider audience spectrum and build authority easily here if you play your marketing cards right.

Even the advertising features of these platforms don't require huge investments as printing tarpaulins or renting billboards. You can even run Facebook ads for a dollar per day!

Don't be afraid to fire staff

Letting some of your staff go is heartbreaking, but a must. The more you let the low-performing employees stay, the more you're putting your business at risk financially.

The next time you evaluate all your staff and you don't see any potential in some employees anymore, don't hesitate to fire them. You'll be doing your other employees and business performance a favor.

You can also implement a stricter hiring policy. You may hire fewer people with this, but at least you know you're hiring the compatible ones.

Invest in an accountant

We're talking about cutting costs, yet you're suggesting another investment?!

Most business owners think that doing their bookkeeping by themselves is cost-efficient. But the thing is, you're actually doing more damage to your finances.

Because of the lack of accounting experience, you may commit a few errors in your books and miss important deadlines and financial details needed for paying your taxes. If you fail to pay your tax before the deadline, you'll be charged with a fine, which could add more to your overhead costs.

Even if you have accounting experience, you'll still be subject to biases when doing your financial reports. You may end up not including other expenses because you believe they're not necessary.

Don't be stubborn and hire an expert accountant to deal with your finances for you. They're less likely to commit errors on your books, and they can provide you unbiased financial reports for your business. Sure, they may cost more than your DIY bookkeeping, but in the long run, you can actually save more!

Take it easy with upgrading your office equipment and software

If your software and equipment are still doing the job perfectly, then there's no need for an immediate upgrade.

For instance, graphic design software like Adobe products releases newer versions almost yearly. But there are still graphic design businesses today that still use CS3 or CS6 versions of Photoshop for their businesses.

Consider outsourcing for smaller projects instead of hiring new staff

Perhaps you've got a project idea that would run for only a short period of time. Or perhaps you need to hire someone to help you with your business tasks on a seasonal basis (for example, only on holidays). In these cases, outsourcing may be more ideal for you than hiring new in-house staff.

There are tons of freelancers today that are willing to work with businesses like yours on a project-only basis. There's no commitment involved, meaning if the project's done, you're not obligated to keep the freelancer with you in your business.

Outsourcing also saves you from extra office space, equipment, and utility costs. The outsourcing company or the independent contractor handle these themselves.

Always invoice after a project or service is completed

If you can't lessen much of your overhead costs, at least ensure you're getting compensated for your services at the right price and timeline.

The best way to do this is to invoice your clients. These are online receipts you send to your clients containing:

The project/s or product/s you've delivered
How many hours you've worked on the project/product (if applicable)
The total amount to be paid
Details for sending payment

You won't also need to worry about creating your invoice from scratch. There are plenty of free invoices you can utilize online. The overall layout is done for you – you just need to customize it with your details.

Don't encourage late payments. Send an invoice to your clients every time you complete a project or discuss a schedule for sending the invoice that works best for both parties.