If you have ever started and bootstrapped business, you understand pretty well how it can be a difficult one. One of the common problems is the financial mistakes that may accompany your efforts when building a company from the ground up.
Having an understanding of recurrent costs can help you to cover such business expenses upfront, additionally make an effort to hunt for bargains so that you can reduce some of the startup business costs. Additionally, very few business owners can fund their startups in the beginning. It can be appropriate if you can also consider pursuing startup financing.
Having said that, below are the business expenses you need to take note of:
● Office space
Renting or purchasing office space can be expensive for a startup company. That is why most businesses operate from their homes. It is advisable not to get locked up in a long term lease, which might be a heavy burden for your startup, in addition to the usual utility bills and other operational costs.
Even if you can pay up for a typical lease, the best option is to negotiate for the lease, by buying some furniture and setting up equipment before you open the door to that office space. Also, make sure you don't pay for rent before starting business operations to avoid unnecessary startup expenses. Besides, you can also opt for co-working spaces that are much affordable and ready to use with complete furniture. In case you don't have an option then you can work on a traveling basis where you get to visit clients on their homes and offices
● Inventory
A startup in the retail, wholesale, and manufacturing industry might need some level of inventory. But the fact that you have to order items might pose a financial challenge, or you can accrue too much inventory that ultimately leads to spoilage. So, consider going for inventory financing. Though some of its minimum requirements may be far beyond the capability of a startup, you can always find a workaround. Make an inventory part of your startup budget then make an application for financing once the business has started its operations and only when necessary.
● Research experts
Before you even begin your business operations, you might need to conduct market research about your specific industry. Though mostly neglected by most startups, it is a fundamental step in your business lifecycle and which can help you in making some of the best and long term decisions when positioning your brand. It is, therefore, prudent to hire a market research company to assist in the assessment process. But it doesn't come at no cost since you will have to pay these experts, you have to factor this in the business expense.
● Website
In this technology-driven economy, your online presence as a startup is the first step towards making your brand known. The first place a potential customer is likely to go when trying to find information about a service you are offering is the internet. Hence it is better that your business name can be among the search results. And this has even been made easier nowadays, thanks to Squarespace and WordPress.
It is essential to have a website that is user-friendly and which can help the client get answers to some of the basic, but key details such as your location, your product and services, and direct contact information such as an email address or phone number.
Getting set up can be relatively straightforward; you will need to register your domain name, which is billed yearly, then you can choose a content management system to create your website. In some cases, this CMS requires an additional yearly subscription cost. Tech-savvy business founders with knowledge on website creation can create their website, but most people prefer hiring more experienced web designers for their websites
● Payroll
It is hard to be a jack of all trades. Even as a startup you can only go so far. Therefore you will need to hire some small staff, and this staff will still need to be paid even though you are not making any money. The payroll may also include additional expenses such as bonuses, overtime, and stipend. The standard technique for startups is outsourcing most of their payroll and related tax duties to third parties. Thes third parties can help your startup in meeting filing deadlines and keeping up with deposit requirements to streamline the business process
● Advertising
Creating awareness of your business product and services is essential. Some Of the perfect choices are investing in business cards, pay per click services, brochures, and print ads, to name a few. Advertising as a marketing strategy has a direct impact on your overall sales and hence is paramount for your startup. Nevertheless, you can opt for more cost-effective alternatives by using social sites such as Facebook and Twitter, which allows you to advertise your business for free until you begin to realize some revenue.
● Office supplies
Office supply expenses can really sneak up on you, especially if your operations are in a 9-5 setting or work environment. In such a case your employees will need a computer and a phone. Other additional office supplies may include the usual office coffee, a filing cabinet as well as startup. In most cases, startups tend to overlook office supplies while, in essence, they form a big chunk of the startups budget.
● Insurance
Akin to any endeavor you make to insure your car, house, and your health, your business needs to be protected as well. Sometimes this comes as a compliance regulation from either the federal or national government and can highly impact your startup if not taken into consideration. Otherwise, there are several insurance options. So it only depends on the business niche and other traditional preferences you might decide to go for. The Good thing about insurance is the potential it has to save you money in the future in case you have to deal with an eventuality.
● Utilities
These are expenses that commonly apply to the traditional brick and mortar business; these costs have to be paid regardless of whether the company is making revenue or not. Some of the recurrent costs here may include power or electric bills, gas, water, internet, and phone bills. While structuring the company budget is the utility expenses should come out as not merely as a startup business costs but also as ongoing company expenses that will always have to be paid.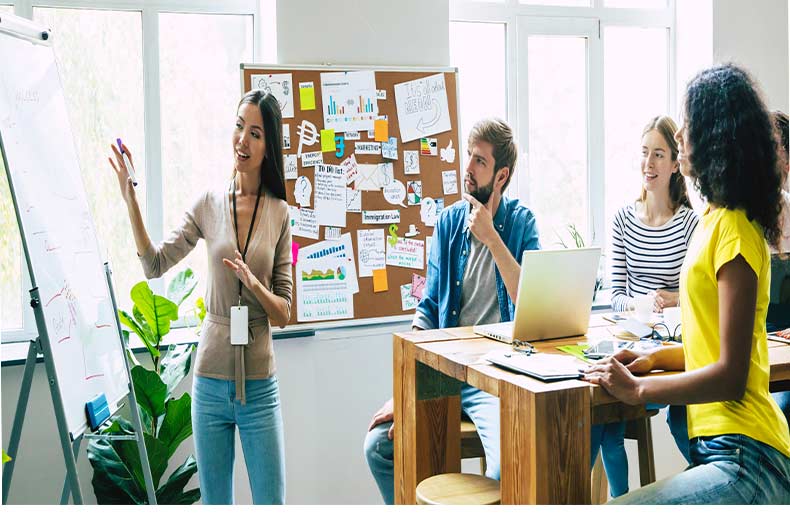 Conclusion
When starting your company, clearly understand your product offering as well as the accompanying challenges that may get you along the way. Some of the business expenses you need to take note of include: inventory, office space, research experts, website, payroll, office supplies, insurance, and utilities. Once you have these fully managed, you'll start to experience your business as a truly well-oiled machine.