The restaurant industry is a challenging industry to thrive in, but with the right business plan, you can be prepared to face the demands of the business. It is not worth it to rush into running a restaurant without a solid business plan that will help to make your business a success. Here are seven steps in writing a successful restaurant business plan.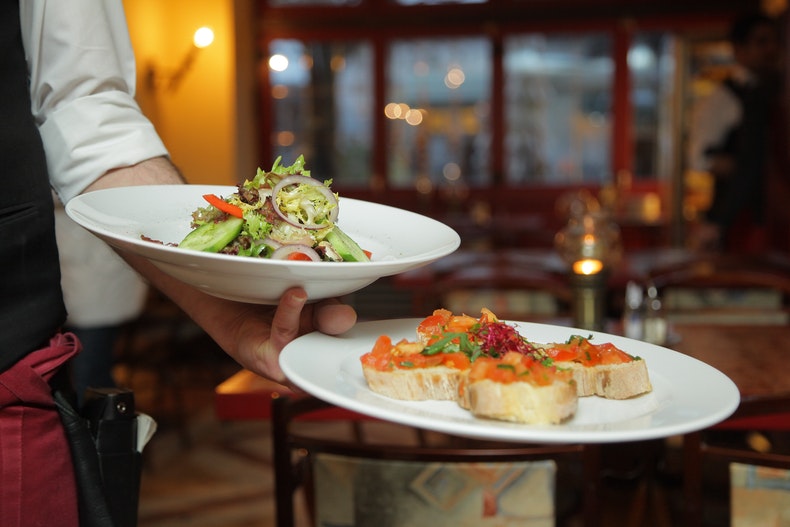 1. Begin with a Brand Cover
The cover page of your business plan can make a great first impression that sets the stage for how the rest of the document will be received by readers. You should include your company's name and logo. Be sure to include the company address, phone number and the date you completed the plan so that investors or other interested parties know where to send all their inquiries.
2. Establish Your Vision and Concept
Document a clear vision and concept for your restaurant so as to get your readers' enthusiasm and spark interest. Provide details regarding your restaurant style, the food you'll be serving, expected patron experience and the location. Establish what sets it apart from other food establishments and why it's unique.
3. Identify Your Target Market
Your concept and vision will help you to establish the kind of patrons you are seeking to attract. It's important to focus on a specific type of customer since that is how you'll have a greater chance of success. Establish your demographic, be it Baby Boomers or Millennials, and establish the lifestyle of your target market. Is your primary target locals or seasonal tourists? Is their lifestyle centered on health consciousness or luxurious indulgence?
4. Create a Sample Menu
When it comes to your restaurant's brand, the menu is the most significant touchpoint. Providing a thorough list of menu items, with prices that are created on the basis of cost analysis is key. It helps to make your mock menu appealing and allow your potential investors to understand your targeted price point. A food cost calculator could be useful to establish food cost and gross profit.
5. Show Your Competitive Advantage
Chances are, there are several restaurants already established in your chosen location. How will you stand out among the competition? This is where competitive advantage comes into play. Get to know your competition even if their niche is different from yours; you may find that you will have to compete for the same target market. Point out the things that make your restaurant better, such an elite-level chef or unique theme.
6. Discuss Marketing and Publicity
It is important to establish both a pre and post opening marketing plan to show how you plan to gain traction leading up to your restaurant's opening, and how you'll keep the momentum going afterwards. If you will be employing the use of a PR/marketing company, explain why they are the best team for the job. If not, show how you plan on generating attention on your own. Maybe you'll use social media tools and create a website; convey that in your marketing plan.
7. Present a Sales Forecast
Another important element in you business plan is the sales forecast. It helps to establish financial projections and how to strategically manage costs. With a sales forecast, you set the standard for expenses, profits and growth.
A proper restaurant business plan is essential to success. It lays out a road map for the implementation of your business objectives. Still, ongoing planning goes a long way to sustain growth and longevity with any restaurant business.