Starting a business is a dream of thousands of people out there. While many may want to start a clothing store or a software company, likely one of the most popular businesses to open is a bar or restaurant.
However, like any business, opening a bar or restaurant takes a lot of hard work and dedication. As a result, there are many different considerations to make if you are thinking about opening up a bar or restaurant in the near future.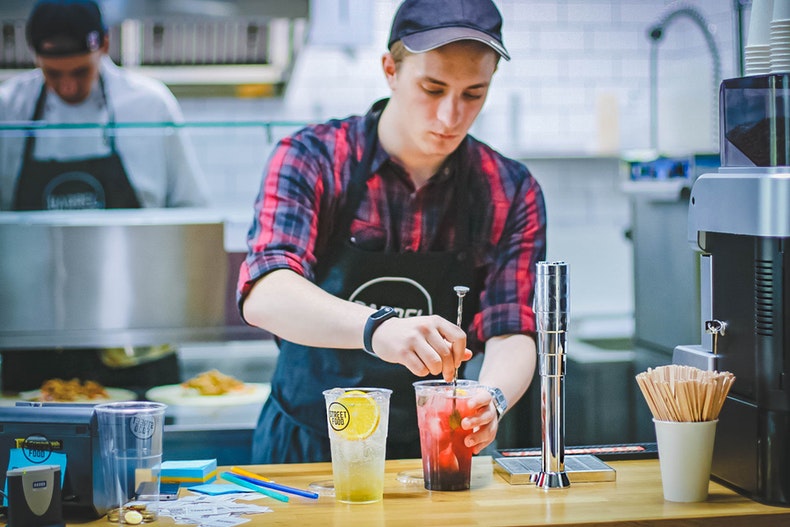 Get All of Your Legal Concerns and Paperwork Done
There is no way around it, there is a ton of legal concerns and paperwork to do when you are opening a bar or restaurant. There are a ton of licenses, taxes, and insurance to worry about. A lot of these stem from the fact you will be service alcohol and/or food, which can obviously be dangerous if over-consumed.
In addition to all the things you need to do in regards to legal, there are some other things you should do. One is to pick up a bar ID scanner. These handy little scanners will ensure that everyone you are selling and serving alcohol is of a legal age, thus keeping you safe from liability troubles that can come from serving minors.
Make Sure to Get the Word Out Early and Often
For a bar or restaurant to be successful, you need customers and client to flock to your spot. While everyone would love if customers just came to their business out of nowhere, that doesn't often happen. Instead, you will need to market yourself and get the word out about your new establishment.
A great way to introduce your business to others is a soft opening. A soft opening is opening your bar for a select few individuals and do basically a "dry run" to ensure everything works and your staff can keep up. After a soft opening that goes for a few weeks, you can have your grand opening, and make sure to advertise it and draw as much attention to it as possible.
Have a Solid Business Plan Written Out and Come up With a Concept
While a bar and restaurant is a fun and exciting/fast-paced business, it is still a business. As a result, you need to put a lot of time and effort into your business plan. You need to know how much you are going to spend, what everything will cost, the sort of bar/restaurant you want to be and, of course, you will need a concept.
This plan should bring together all of your ideas about your business and what you want out of it. The plan should be sound and should make sense, and also be viable. If you require any loans for anything, a solid business plan is often needed, which is another great reason to have one.
Study the Competition and Target Market
No matter where you are thinking of opening your bar or restaurant, you will likely have a lot of competition in the space. In fact, there are tens of thousands of different bars and nightclubs throughout the USA and they employ hundreds of thousands of people.
With so much already out there, you should look to study the competition. See what they do well, see what they could improve and more. You also want to observe the target market of the city you are at. A place that will be successful in California might not be the same place that will work well in Texas.