With access to company tools, fast speed (depending on WiFi) and efficient storage all in one place, many businesses are now taking to cloud solutions and relying on them to keep thriving in business. The answers are now online, with offline solutions failing to keep up with business teams based all around the world.
Here are the top 5 reasons we believe your business can thrive in the cloud…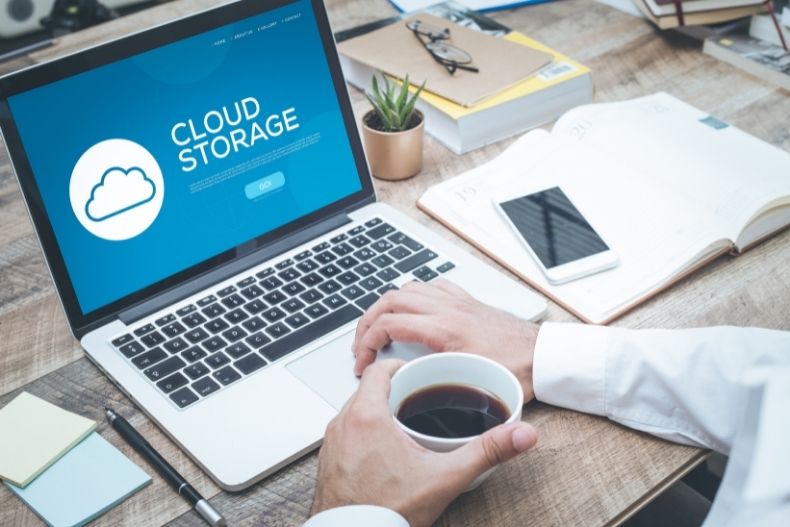 Working remotely or while on the move
More and more companies are growing in size and letting their teams expand with employees working remotely. One of the crucial factors that enables this to happen is cloud solutions. It doesn't matter how big or small your team is; anyone can log into the cloud to access tools, documents, files, and anything needed for work. Keeping all your business documentation in folders in one place can be a successful way to stay organised and share documents with your colleagues. No more sending large files over email or having to ask for client details for example, everyone can access what they need, when they need it. Bear in mind everyone will need a good WiFi connection for this to be successful.
Cloud-based solutions to boost business growth
Most teams would benefit from cloud-based solutions, for example, you can find DevOps-as-a-service that promise to help your business by putting a bespoke strategy in place. If you would like to upskill and automate workloads, you can consider using DevOps services, they have a cloud subscription with a methodology to measure certain priorities and either scale up or down as needed. Flexibility and cost are put first when it comes to meeting your evolving requirements and most cloud service subscriptions are billed on a monthly basis.
The cloud will help you work in a cost-effective way
With many working remotely, it could be a profitable, cost-effective way to save your business money. Lots of businesses are thriving by saving money using the cloud, this is down to minimal or no costs for physical storage in offices, processing power or networking equipment. It's worth taking all these advantages into consideration if you're looking to grow your business and save money in different areas.
Security and safety are crucial to a thriving business
No business can succeed without security as a priority, for others to trust you it is crucial to have a secure database for client details, and documents. The cloud will ensure tools within your business are updated automatically, and having the latest version of cloud software is also important to prioritise when it comes to security.
You will save time by avoiding human error
Another example of why your business will thrive in the cloud is time will be saved due to the prevention of human error, you won't accidentally delete files and if you do, they will still be backed up on the cloud. Minimising mistakes can save lots of time in the long run, and employees won't have to be so cautious when handling online documentation.
You must be ready to see your business thriving using the cloud. We hope you will gain some great results in the future with the help of cloud services to help you along the way.