When your career is already on the verge of getting destroyed, hiring the wrong bankruptcy lawyer further makes things go in the wrong direction. For many commercial lawyers, facing bankruptcy cases has become common daily. It may lead to providing poor services from certain attorneys.
It is best not to wait for the right time and start your search for a bankruptcy lawyer when you need one. Avoid waiting till the last moment and then not getting enough time to fight for your case.
Here are some tips on choosing the right lawyer to handle bankruptcy.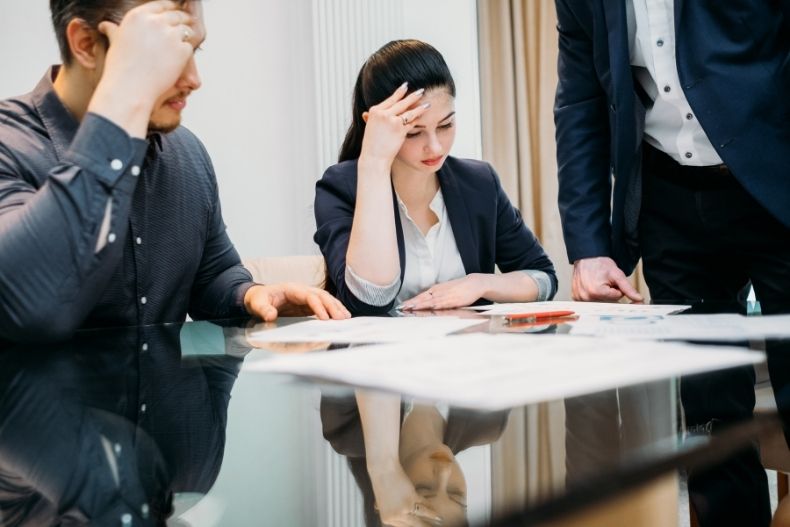 Seek Advice from Other Professionals:
Ask any of your business acquaintances to check if they have any experience with a good bankruptcy lawyer. This way, you can be assured that your case will be handled with precision and care.
If you already have your lawyer, you can discuss your case more comfortably. It is essential to understand that a bankruptcy case falls under a special category, and the lawyer has to be equipped with the best knowledge to handle court trials.
Make Sure the Lawyer has the Right Experience:
It may be possible to have vast experience in the bankruptcy field, but it is essential to have the right one. Everyone wants a lawyer with a high number of successful cases. It increases the chances that your issue will be resolved successfully as well.
You can check the website of any law firm to get an insight into how they perform their services. Read client feedback to ensure that you are making the right choice.
Select an Attorney with Good Communication Skills:
It is essential to find a lawyer who can effectively communicate with you. You can find top lawyers in Singapore who keep you updated on the case development before you feel the need to ask them.
Ensure that the lawyer you choose should have the ability to communicate in an understandable way and not dictate in complicated terms. The right attorney should also be aware that over-communicating may be unnecessary and time-consuming.
Find Out How the Bankruptcy Court Works:
You can visit a bankruptcy court trial to observe attorneys on how they represent their clients. It can give you options on which lawyer can be the best fit for your company.
When you appear on a bankruptcy court panel, you will find experienced and well-respected lawyers. You can also find the names of reliable lawyers on the bankruptcy court's creditor or debtor committees.
Ask Many Questions on Your First Visit:
After shortlisting your choices, ask questions when you visit them. If you fail to get an adequate answer, you can switch over to another law firm to avoid risking your case. Here are some common questions that you need to address.
What are your qualifications?
How many cases do you come across during a month or year?
Can I contact the lawyer I will be working with?
How will the process proceed?
What is the exact period for this bankruptcy?