Tax season is not always the most glamorous or fun time of the year. Filing your taxes, remembering deadlines, and ensuring that all the information is properly inputted so that you are not in danger of amendments is definitely not many people's idea of fun, but it is a necessary part of life. While tax season might not be everyone's idea of fun (aside from maybe accountants), it can be lucrative to you in the long run. 
 When you do your taxes, you are determining how much you owe to the government, whether state or federal, and this is a portion you have to part with. After all, is said and done, you do get that coveted tax return, which is the glorious part of tax season. While it might seem better to just keep that money, you still need to pay the taxes, so a return is still better than nothing. You are getting your own money back, and there are plenty of ways you can use it. If you are looking at a big tax return next year, here are some of the potential uses for that money.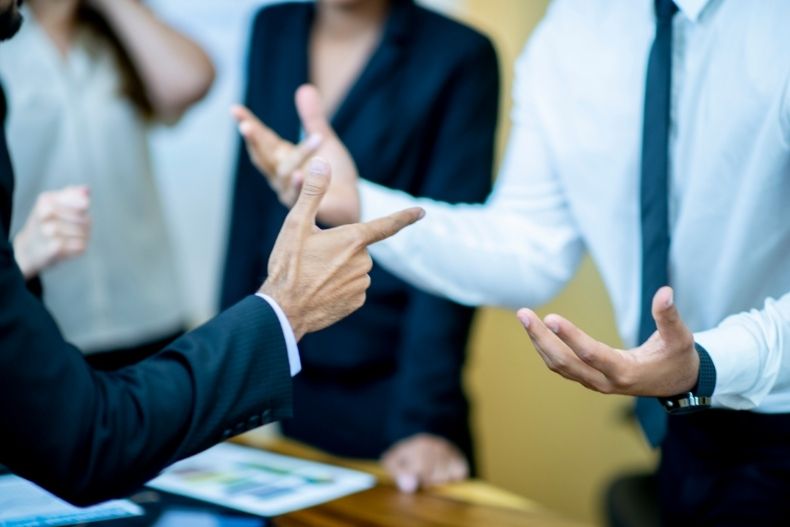 1. Purchase Stocks 
Purchasing stocks does not sound all that fun to many but knowing you can use your tax return money to make you more in the coming years potentially should get you excited. Using the calculator at Tax Return Calculator – Estimate Your Tax Refund 2020 | Taxfyle you can help determine just how much you will be getting back from your hard-earned money. This money can be reinvested to help set you up for more financial success. The richest people in the world make their money work for them, so you should too. Using your tax return on a smart investment now will allow for fun soon enough if you are patient and do your research. 
2. Invest in a College Fund 
Yeah, probably not another fun one that jumps off the page but just listens. Investing in college fun, whether for yourself or your kid(s), is a great way to take the burden of paying for tuition and school costs off your back. School is definitely not cheap anymore, so you need ways to help you out or your kids, and again, reinvesting your money is an easy way to do that. Much like investing in stocks, you are setting yourself up for fun to be had in the near future if you are patient. Not having to blow tens of thousands on school costs down the line will allow you to travel and be financially free, which is the best kind of way to have fun. 
3. Buy Jewelry and Clothing 
Who doesn't love to dress up and be flashy? Sometimes to have fun, you need to treat yourself before others, and there is nothing wrong with putting your needs in front of others every so often. Going out on a shopping spree and splurging a little to get a new watch, a pair of earrings, a fine necklace, or cufflinks can help you feel fancy. Similarly, getting a new wardrobe might be a good way to treat yourself the way you deserve. Boosting your self-confidence by dressing to the 9s might be something to consider when you get your tax return. New date clothes, anyone? 
4. Go on a Trip 
Vacations are the epitome of fun. Getting away from your duties for a while, disconnecting from work life, and getting to do what you want is the goal of everyone who saves their money. Whether it is relaxing on a Caribbean beach with a drink in your hands or hiking a mountain in Europe, there is no shortage of places to visit. With the tax return you get, you could fully pay for a trip somewhere or at least get a good start on saving. While you can is a big way to get the most out of life and traveling, enjoying yourself is good for the mind and the soul. Take the hard-earned money you get from your tax refund and go out and explore. 
5. Do Some Home Renovations 
There is not much fun about renovations. Hard work, lots of sweat, and costs make you want to shed a tear, but they are the key to enjoying your living space. Your home is where you spend the majority of your time, and you need to live somewhere that actually makes you glad to call it home. Renovations might not be everyone's idea of fun, but at least the money you can save by diverting your tax returns into it will keep you from crying over spilled milk – or money, in this case. Do yourself a favor and renovate your home, get that new breakfast nook or that backyard oasis, and feel like your living space is truly yours. 
6. Go on a Fancy Date 
Circling back to buying nice jewelry and clothing to treat yourself, you might already have those things or at least not need them. If that is the case, then it could be advantageous to use that tax return to go on that luxurious date you always wanted to. French restaurant, romantic jazz in the background, candlelit table, and a chicken Valentino that will have you wish you could eat out every night. You work hard to be able to do the things you love, so you should find the time (and money) to go out and experience a truly romantic and special date night. Even if you are flying solo, nothing should stop you from going out to a 5-start restaurant and enjoying your own company. 
The words taxes and fun usually do not pop up very often unless the words "are not" come between them. Even though it is not the most enjoyable topic to discuss and even less fun to do, they are there, and there is nothing you can do to stop them, so why not have fun? Using your tax return for some savvy purchases or investments could end up bringing you good fortune or personal enjoyment.