Over the last decade the internet has grown from a niche concept into something with unbound potential. With this has come the ability to make a sound living from the comfort of your own home.
Yep, thanks to the internet, running your own business comes down to nothing more than the click of a few buttons.
Well, once you know where to start of course.
Which is exactly why I wanted to guide you through the process. In this article I give you the key tips you need to know to build a successful online business — so what the hell are you waiting for?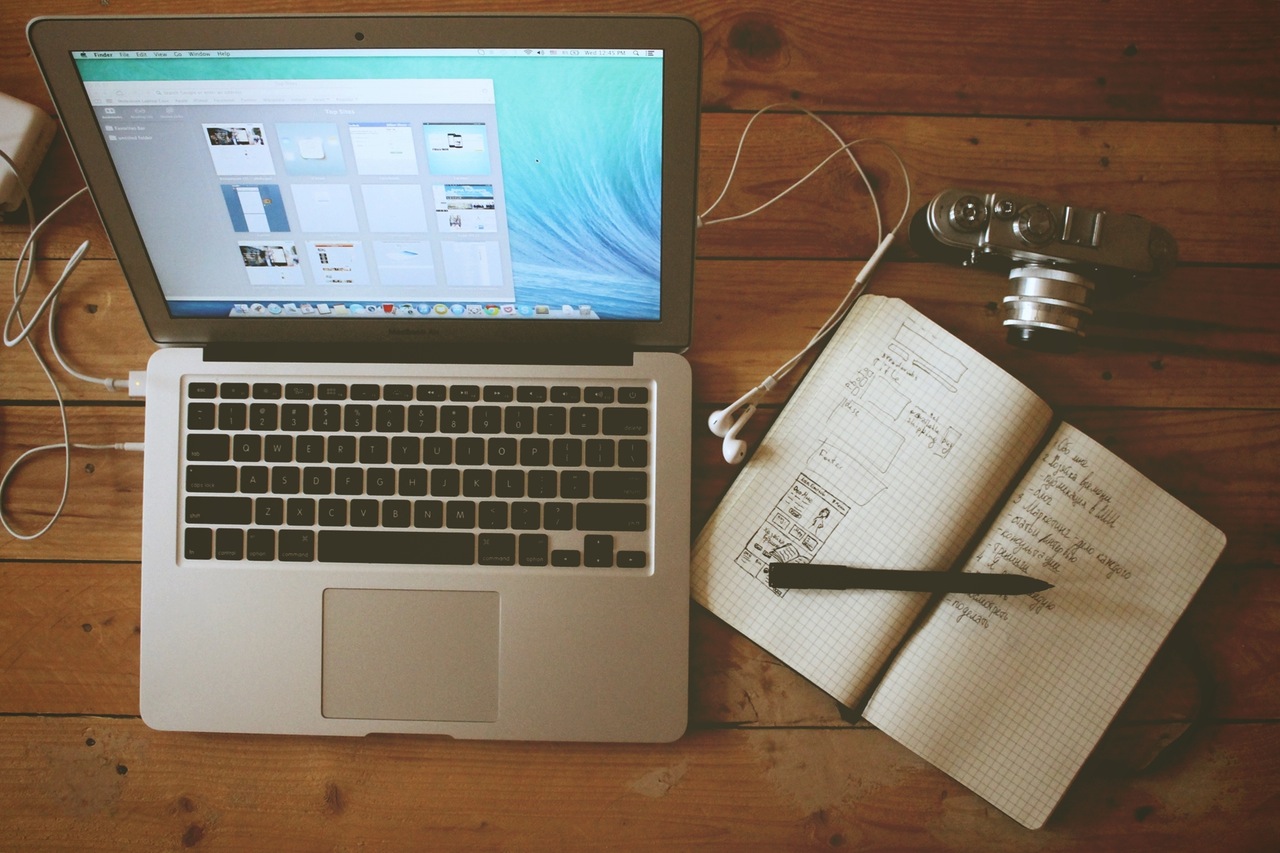 Find your niche

Your niche simply describes an area in which you want to specialise. It guides the type of products you focus on, the content you create, and the customers you draw to your online business.

Making sure you have a clearly defined niche before diving into your online business is integral.

It allows you to focus all of your efforts in an efficient manner. It makes your business more searchable online. Oh, and most importantly, it provides your entire business with a clear direction.

So, make sure you find a niche that both helps customers solve a problem and aligns with your personal interests and passions — this is the sweet spot for online business.

Pick a Platform

So, you have found your niche — now it is time to act.

And your first point of call is picking an online ecommerce platform.

An ecommerce platform is simply a type of website that allows people to buy your products or services. Having a good platform ensures that customers never have to leave your site.

Importantly, a good platform also tells you when a new order has come in, so you can stay at the top of your game.

I should note that when it comes to picking a platform, some are much better than others. So make sure you choose wisely.

Trust me when I say you don't want to be dealing with transaction problems, customers orders disappearing, wrongly set shipping details, or security vulnerabilities — I have been there, and it is not fun.

You may want to compare BigCommerce VS Shopify and see what you really need.

There are also other popular platforms like WooCommerce and Magento in case the above don't match your requirements.

If you choose one of these guys, you cannot go wrong.

Prioritize Mobile

Did you know that more people shop from their phones than they do from their computer?

Crazy, right?

Thanks to the introduction of social media marketing, you can now draw people to your site from a variety of different sources — most of which are mobile based.

Moreover, Google actually takes mobile more seriously than desktop. In fact, after some recent updates, they started using the mobile content of your site to determine your search engine position.

This means that if your store fails to display properly on mobile, it simply won't be searchable.

With this in mind, having your site optimised for mobile means that you will get more people to your site, and that they will be more likely to buy from your site once they are there.

In short, when designing your website, optimise for mobile first.

Tell Your Story

Despite having a well defined niche, there is a good possibility that you are not going to be the only person in the world selling your product or service.

As a result, you need to set yourself apart — and it starts with your 'about us' page.

It is here where you get to connect with your clients by giving them some insight into who you are. With this, you can also outline exactly what you do, and what benefits you offer to your potential clients.

Any client testimonials or achievements should go here.

Oh, and when someone does visit this page, make sure you don't waste the opportunity to lock them in. It should have your contact information, an email grab, and your social media pages linked — after all, you want to turn these guys into long term customers.

Start Writing Content

Obviously there are many ways to attract people to your website.

You can prioritise search engine optimization, pay for advertising, or even decide to create your own youtube channel (or all three).

However, the easiest (and cheapest…) option is to start blogging.

Firstly, increasing the amount of content on your website makes you more searchable (AKA Google likes you more). Secondly, it offers a great way to demonstrate your expertise in the area and personability to your customers.

Some great content topics include:

Your experiences within your niche
Opinions on specific types of products or services
Product recommendations
Practical tips that are relevant to your niche
Information on any upcoming contests you might be running

With this, you want to try and create a new piece of content every 2-3 days — and make sure that it is of a high quality.

Include Customer Reviews

As a business owner, it is your responsibility to go above and beyond for your clients. If you want any type of success, then great customer service is a given.

But you do want to make sure that other people know that you offer great service. This demonstrates that you not only do a good job, but also that you are trustworthy.

And the best way to approach this is through customer reviews.

If you sell a product, providing a way for your customers to review those products is essential. Additionally, you also want to make sure that you present an average review score for all of your products, and a way for your customers to read individual reviews.

Alternatively, if you sell a service, you want the same — although you individual customer reviews will hold more weight here, so make sure they take centre stage.

I should note that reviews are more convincing when there are more of them.

So don't be shy about asking your customers to leave a review after making a purchase. I often recommend providing a little reward (5% off their next purchase is a great option) to those customers who do leave a review .

Remember, people who have had a good experience are actually less likely to leave a review — so give them a little push in the right direction.

Get Social

In the modern era of online business, social media marketing is a non-negotiable.

But when it comes to your business, you want to do more than just advertise your product or service — you want to create a foundation of customers that believe in what you offer.

You want to create a community.

This means using social media to build a following of people who are invested and interact with your content. Use these platforms to host competitions, highlight frequent customers, and engage with people.

By creating a community following, you will get more business by word of mouth — and create a more loyal customer base in the process.

Create an Email List

With all this focus on social media, we do not want to forget about one of the most effective marking tools we have at our disposal.

Yep, email marketing.

Email marketing is an easy way for you to build relationships with your customers. You can use it to send targeted messages to buyers, addressing their specific wants and preferences. It also gives you a chance to contact previous customers when you have new products, sales, or competitions.

To get started with email marketing, you obviously need to collect peoples emails.

While there are plenty of opportunities to do this (during checkout, or even via a pop-up while they are browsing), my personal favourite is to offer something of value for free in exchange for their email.

This could be a guide that holds specific relevance to your niche, or even a well written 'how to' ebook that is important to your target market.

As long as it is of a high quality, it will get a response — and a loyal following as a result.

Don't Skimp on The Website

I wanted to finish off the article by highlighting one of the most important points when it comes to setting up a successful online website.

The website itself.

Yep, it's important.

Make sure that it is as smooth and streamlined as possible. When it comes to online business, you don't have the opportunity to make a personal first impression — your website does it for you.

This means high resolution photos, a simple and effective layout, and a quick checkout process are all essential.

Getting people to your site is one thing — making them stay there is another.
Take Home Message
With the wonders of modern technology, building an online business has never been easier.
However, building a good online business is a different story.
It takes a smart and dedicated approach to website design, content creation, and marketing to get people to buy into your business. From there, you need to make sure you keep them as a customer for as long as possible.
Which is exactly why I wrote this article.
If you stick to the nine guidelines listed, you will be well on your way to setting up a super successful online business. So I'll ask you again — what are you waiting for?