When it comes to building a good team that performs well on every task, there are many factors to take into consideration; work history, skills and assets, experience in the field, and so on. But what happens when a remote team fits your needs better, or the candidates you really want aren't local to you? How can you build a strong team this way? Here are some tips to building a remote team that will get the job done.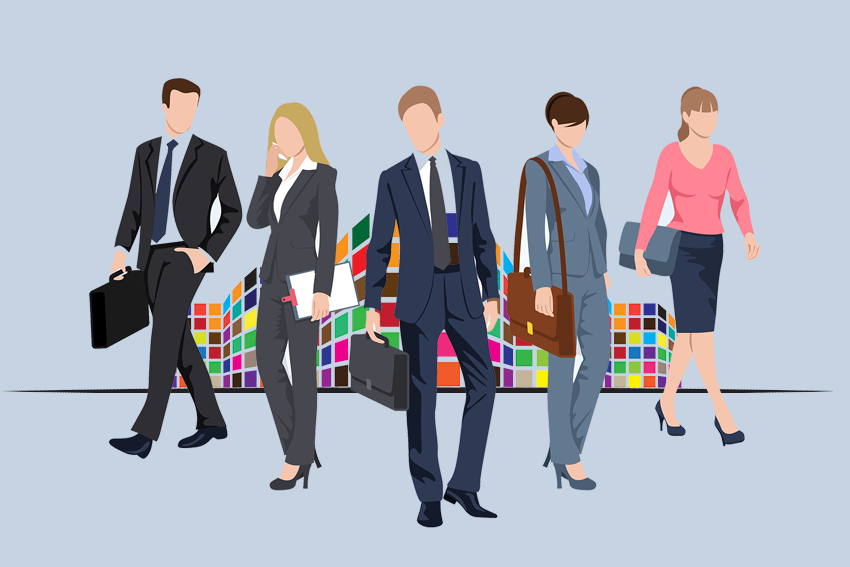 Make Your Expectations Clear
One of the most important attributes of an effective team is clear communication and precise expectations. If the team is unsure what's expected of them, they're going to be in disarray, working in different directions and not reaching that coveted synchronicity every team seeks. As a team leader, it's your job to set expectations right away, as clearly as possible. Keep your team focused in the right direction, being sure they understand what's expected of them and the project they're working on.
Good Communication
To achieve the synchronicity you desire within your team's ranks, communication is an absolute key ingredient. When you're working with a remote team of people, phone, email, or text communication will be your lifeline for each project and goal. Conference calling through a conference call service is an excellent way to get everyone in the same room (figuratively speaking) and on the same page.
The Interview Process
Interviewing and hiring-can be a daunting process, even when you can actually meet your candidates in person. With a remote team, however, it's even more risky, in that the internet has created an entirely new dimension in the hiring process. Unfortunately, people can pretend to be someone they're not on the internet; it's easier to falsify information, exaggerate details or work history, and inflate skill levels.
When hiring your remote team, it's important to not only remember the basics of the hiring process, such as following up with references and researching work history, but also that the internet can also be your ally.
In lieu of an in-person interview, you can use a video calling service to create the next best thing. That way you can pay attention to all of the things you'd normally assess in an in-person interview; such as body language, speech skills, confidence, and familiarity with the job duties.
You can also require your remote candidates to pass certain tests before or after an interview, to ensure their skills are really what they say they are. Simple interview questions are simply not enough sometimes, and to target the perfect candidate, you may need to make your potential team members reach just a little further by completing questionnaires or pre-employment tests.
Your Team Needs To Bond; Get Creative
People tend work together more easily when they can properly bond. Often, a team working together on a tough project will form extensive bonds through working (and even struggling) together. This is a little harder to do with a remote team, but it's certainly not impossible.
Using creative methods to host contests, friendly work events (remote or in person, like a once-a-year meeting for all your employees) can foster relationships and help employees get to know each other while working remotely. People work best together when they actually like who they're working with.
Using the Right Tools
To ensure synchronicity across all levels and between employees and managers, having the right tools for the job are just as essential as good communication. Conference calling services, video calling services, password management services for shared logins, proper web hosting, and even the right phone plans can all factor into how effectively your team works together.
Not having an effective communication platform, the proper management for sensitive information or online storage space can set your team at a serious disadvantage. Be sure to look at what's right for you. If you have employees in several different countries, make sure the platforms you're using are not only accessible to all, but also easily understood and navigated by those out-of-country team members.
Compliance and Deadlines
In a perfect world, everyone does their job on time and according to specifications. Of course we know that's not always the case. Hopefully, through a rigorous hiring process, you've picked excellent candidates for the job who can deliver good content on time. Of course, we're only human, and sometimes life really does get in the way, and that's why being clear and concise with your deadlines is important. Equally as important, however, is that all team members comply with your guidelines.
Some tips to ensure compliance are:
Making sure you're explicitly clear with when the deadlines are; repeating them often, reminding team members of upcoming deadlines, and holding those who miss deadlines accountable
Make sure your team understands that a missed deadline affects everyone and failure to meet deadlines consistently could have consequences
Being firm but supportive will ensure great leadership, clear expectations, and that everyone is working toward the same goal; and delivering it on time.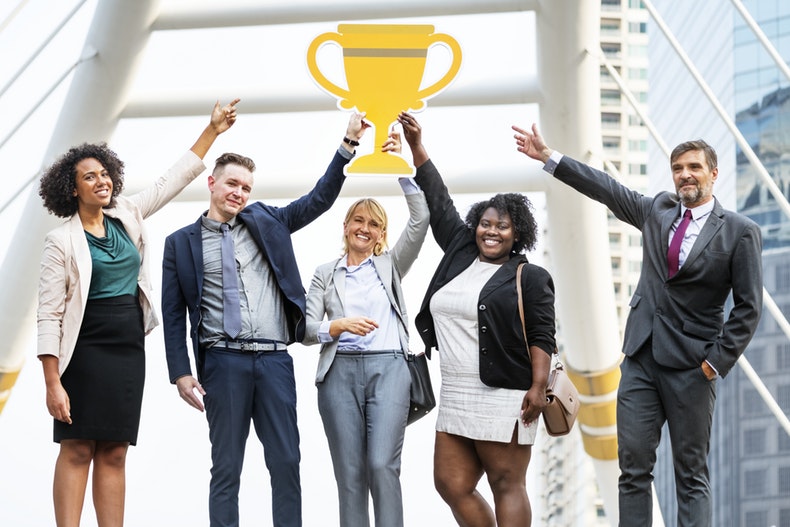 Conclusion
Whether you're building a small remote team to tackle minor projects, or adding an entire new team to your already growing business, a remote team can prove just as effective (or even moreso) than an in person team.
There are millions of people all over the world with distinct skills and attributes that could potentially add value to your company or meet certain needs that you had trouble finding elsewhere. Remember that good communication and clear expectations, as well as having the right tools are essential to building and maintaining a functioning remote team.