As an employer, it's your responsibility to keep your employees safe when they are at work. Of course, accidents can still happen, even if you do everything right, but that doesn't mean that you shouldn't give any attention to workplace safety. 
You need to do everything in your power to ensure that your employees have a safe work environment. There are various ways of doing this, and we're here to walk you through four of them.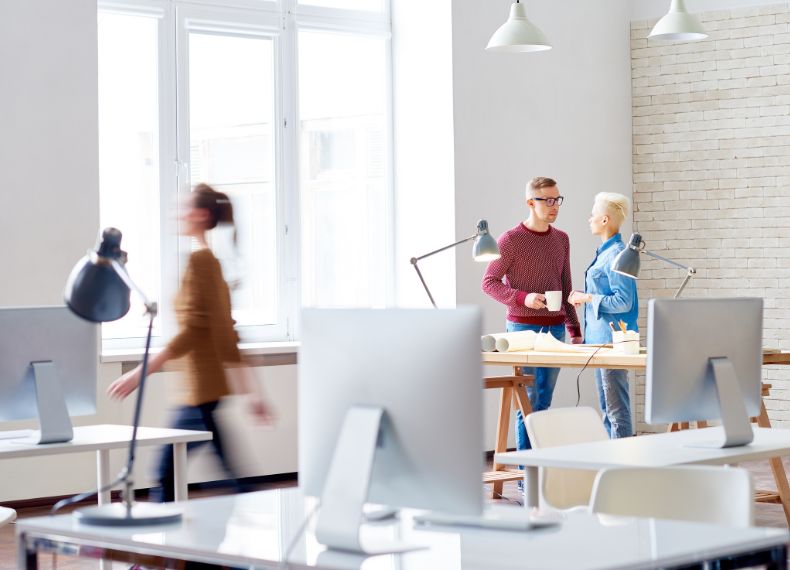 Give your employees proper safety gear
Some types of jobs require specific gear for safety reasons, and if you are employing people to do dangerous or high-risk jobs, you need to supply them with the gear needed to keep them safe. 
Depending on their job, they may need gloves, helmets, masks, or other types of safety gear. It's always a good idea to stock up on some items so that you have them on hand in case someone breaks or loses their gear, or for when you have new people joining your team. If anyone on your team works in an environment where they are exposed to high levels of dust and pollen, you should look into respirator masks. 
Train your employees
Training may be a hassle for both you and your employees, but there's no denying that it has to be done. After all, businesses train their employees in everything that is important and relevant, which means that they also need to train employees on the necessary safety protocols that they should follow. 
This will help to keep everyone safe, and people will also know what to do if there is ever an emergency. Aside from safety training, you should also look into training your employees on security awareness. 
Increase security 
No one wants to spend extra money on their business if they don't have to, which is why many business owners don't invest a lot of money on proper security. However, this is essential if you want to keep everyone safe, including you, your employees, and your customers. 
There are loads of different security options for you to pick from, so you're bound to find something that works for your business and also fits your budget. You can install a keycard system or hire a security guard, and you can also look into an alarm or camera system. 
Have signs posted everywhere
Whenever you walk into a building, you'll likely notice lots of signs. Most of the time, people barely use them. That being said, they are still important because, in an emergency, people need to know where to go and what to do. 
That's why it's a good idea to have signs pointing to all emergency exits, and also ones that detail what to do in the case of different emergencies, such as a fire or a medical incident. You can order these signs online or you can create your own if you have specific information that you want to include on the signs.