Did you know that a staggering 20% of small businesses in the US fail within the first year? If you're an entrepreneur at heart who's interested in starting a new business, there's an inherent risk you must take in order to realize your dream.
But, what if there was an easier way? Good news, there is!
By investing in profitable franchises instead of opening a business from scratch, you get to be an entrepreneur with all the perks of running an already established business.
Read through this guide to learn more about the steps to take before owning a franchise to help ensure that you make the right decision to help you turn a profit.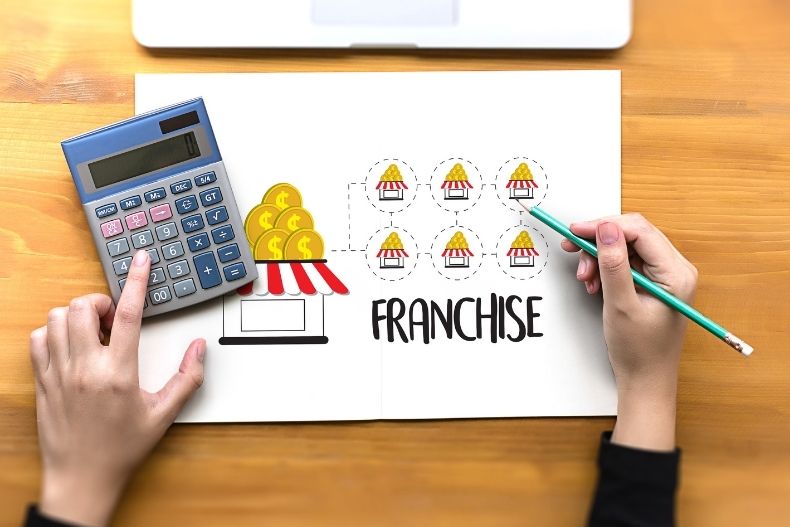 Ask Yourself Some Key Questions
Before you do anything else, you need to make sure you know what you're getting into with this new venture. Start by asking yourself some tough questions and answer them honestly. This will help ensure that you're prepared and give you a better chance at success once you invest in a franchise.
What Do I Want to Get Out of This?
Think about why you want to open a franchise business. Are you looking for a side job or is the goal for this to replace your full-time job? Do you need the franchise to be your primary source of income? Do you want to be responsible for all the nitty-gritty details of a location or would you rather do high-level tasks for multiple locations?
Once you decide what you want to get out of owning a franchise, it will be easier for you to get started.
?
All franchises have different investment requirements, so you need to have a solid number in mind that you're comfortable spending. Once you know what this number is, you can start to seriously research potential franchises.
Finally, think about the skills you've developed so far in your career. Are you good at managing people? Do you love sales? Are you a natural at marketing? Figure out what you do well and how that will transfer to running a franchise to help you prepare for this new stage of your career.
Research Potential Franchises
Next, you'll need to research the most profitable franchises to own to determine which one best fits your needs. With so many franchise options available, it can feel overwhelming trying to narrow them down. To make it easier, look for the following when doing your research:
Growing profits over the last few years
A well-defined target market
Low levels of competition in your area
Good public perception and brand recognition
Opportunity for repeat business
Manageable franchise fees
Well-known products and services
By identifying a franchise that meets all of that criteria, you'll be setting yourself up for success from the start.
Start the Application Process
Once you've narrowed down your options and chosen a franchise, you'll need to start the application process. During your research phase, you should have spent some time making sure that you fit their requirements. As a result, the application process will be much easier.
Once you apply to become a franchisee, the company will vet you by looking at your financial situation and your background. They'll also want to know why you're interested in their franchise, what you already know about the company's history, and how you plan to be successful in running a location.
Secure Financing
Once your application is submitted, you need to make sure that you can secure the financing needed to move forward. Some franchises have their own financing programs, so you may be able to get the funds you need that way. Otherwise, you'll need to apply for a loan.
The most popular loan options for franchisees are either a commercial bank loan or an SBA loan. However, you can also look into alternative lenders if needed.
Visit Corporate Headquarters
After your financing is in place, things start to feel much more real! Now, it's time to go to your "discovery day" which is essentially a visit to the franchise's corporate headquarters.
The goal here is for potential franchisees to come and learn as much as possible about the ins and outs of a franchise. This will give you the opportunity to learn more about the brand that you'll be representing and ask questions. This is also a great time to market yourself to the franchise, to help show that you have what it takes to be a successful franchisee.
During the discovery day, be sure to assert yourself and take in as much knowledge as you can. This is your best chance to understand whether a franchise is a good fit for you.
Sign the Paperwork
Once you decide that you're ready to move forward with opening a particular franchise location, it's time to make it official. You'll get a lengthy contract to sign, so make sure you read it carefully so you have a full understanding of what you're signing. It's a good idea to have a lawyer look over the contract as well, especially if you have any questions about it.
Find a Location
Finally, you'll need to find a physical location for your franchise. Depending on your financial situation, you can either buy or rent a commercial space for your franchise location.
Make sure you choose a location that's easy to see from the road so you can get extra traffic in the door.
Find Success by Investing in Profitable Franchises
After reading through this guide, you have the knowledge you need to find profitable franchises that can help you reach your goals as an entrepreneur. By following these tips, you'll be well on your way to owning a franchise and living your dream.
Looking for more entrepreneur advice as you start this journey? Check out our other articles before you go.