What businesses dread most is having accidents on their premises, since it makes them liable for lawsuits. Most personal injury attorneys thrive on such accidents, blatantly advertising their services to help the victim by holding the businesses accountable for negligence to get huge compensations.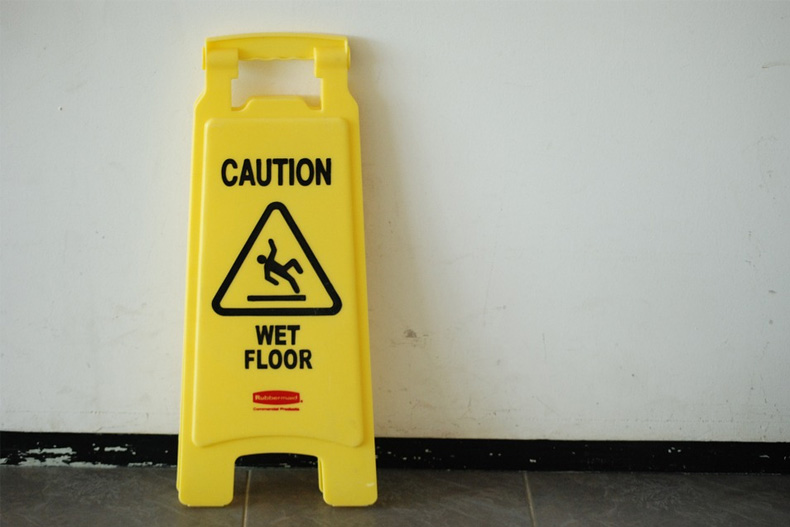 Types of premises liability cases
The following falls under the ambit of premises liabilities at business:
Slip and falls
Inadequate premises maintenance
Defective conditions
Elevator and escalator accidents
Toxic fumes or chemicals
Fire
Water leaks or flooding
Inadequate security leading to assault and injury
As is evident from the above, premises liability includes wide-ranging causes that you as a business owner can be sued for in the event of an accident. The bad news is whether you own the building or have rented it, you become responsible for premises liability accident, once you take the premises on rent.
Thus, it becomes all the more important to ensure utmost safety and security of your premises to avoid personal injuries to both employees and visitors, such as customers, vendors, solicitors and the like, and even to trespassers!
Type of visitors dictate premises liability
There are some states that fix quantum of liability in the event of an accident on the status of the person visiting your business premises. They divide the visitors into three categories, thus:
An invitee is one whom you have given express or implied permission to enter your business property, such as your customers. For them, you are dutybound to make the premises reasonably safe.
A licensee is one who comes into your business premises for his or her own purposes for which you have given your express permission, such as salesperson, vendors, etc. Here you are expected to warn the licensee of the existing dangerous conditions that may lead to harm or injury. This includes a dangerous condition that you are aware of, but the licensee is not likely to discover.
A trespasser is one who is not authorized to enter your business property. Traditionally, in the event of a trespasser getting injured on your premises, you are in no way responsible for him or her, unless the trespasser is a child. However, this differs from state to state, so it is in your interest to find out what constitutes premises liability for a trespasser in your state.
Tips to prevent workplace injuries
The best way to avoid premises liability lawsuits is to make your workplace as accident-proof as possible.
Once you put your business infrastructure in place, survey the premises on the ground to spot any unsafe conditions. Take employee feedback on any potentially dangerous places in both individual workspaces and in the general areas. It may appear that constant vigilance may affect productivity, but in actuality, it is simply becoming more aware of the surroundings and the dangers lurking therein. Preempting the trouble areas is much better than finding them out the hard way through personal injury lawsuits.
At times it happens that though you become aware of unsafe conditions, you don't give priority to set it right. This is the greatest folly. Any unsafe condition brought to your notice should be corrected immediately. It should also be drilled into your employees to take corrective measures immediately for any oil spills, dangerously hanging cables, unstuck mat flooring, ice or snow on the walkway and the like. The best way is to provide a standard operating procedure for employees to deal with such dangerous conditions.
It may happen that despite knowing of an unsafe condition, it cannot be attended to immediately. In such an event, display conspicuous warning signs, so that everyone who frequents the place – be it employees or outsiders – can avoid the danger until it is repaired or removed. An example frequently encountered is the sign of 'wet floor' that is placed when the floor is being mopped during business hours.
Conclusion
As a business owner, get it clear in your head that if it is your business, it is your responsibility. So, become aware of potentially dangerous conditions in your premises and speedily remedy the situation before any accident occurs.