12 Advices When Going on a Business Trip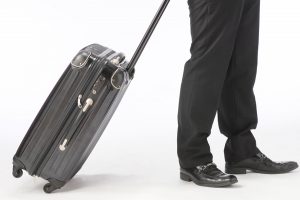 If you have a startup business, you should acknowledge that travelling is an integral part of your trade. Travel allows you to meet and gain partners who are crucial in the expansion of your business. Simply put, travelling is a necessity for business growth. Businessmen often fly around locally or overseas, and it is often during these situations where they found themselves in the quandary of forgetting to bring with them essential documents and things. For those businessmen who do not have someone to assist them in their packing, traveling could be a huge burden.
The thing is, when you're on the move, light packing is an advantage. Hence, a lot of handy tips on travelling is very popular all around the web to aid businessmen in its dos and don'ts. As mentioned, light packing brings benefits not only because it means less burden for you to carry but also because it saves a lot of your time. Now, let's take look at the most basic and important things you need to remember when you are on the move for your business.
Handy Tips every business trip should include.
1.WRITE A TO-BRING LIST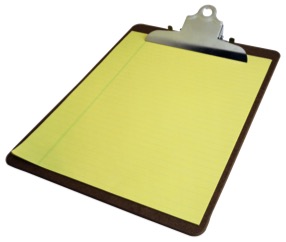 In the course of completing the loads of tasks we need to do as entrepreneurs, forgetting the trivial (and oftentimes the most important stuff) is inevitable. You might have forgotten to bring your passport or identification card, or a very important document for a meeting. To avoid these scenes, make a list of the things you need to bring. A list will narrow down your choices to the most essential; hence it saves tons of your time and energy, and guarantees that you are down to a smooth and regret-free journey.
Days before your travel, make a list of the things you need to bring — starting on the most important documents such as reports and presentations to the most trifling such as books and other things for entertainment. You can determine your needed stuff by focusing on what is important and determining your goals on this trip. Go over your accomplished list after a day, and you'll see that you can remove some of the stuff written there. Reviewing your list can give you a fresher perspective on what you really need. Note, the lesser baggage you bring, the better. So make sure that the ones written in the list are truly necessary.
2. PRINT DOCUMENTS IN ADVANCE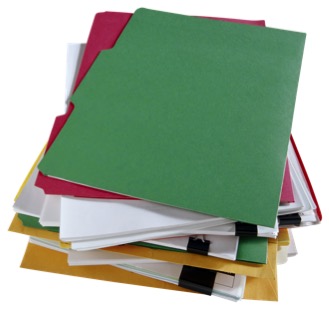 For us in the internet publishing industry, putting everything in paper is second nature. The nature of our work heavily relies on the Internet and the computer. Most of the existing businesses today are also like us; in the advent of technologies, they heavily depend on various cloud storage and digital version of their documents. However, the abandoned printed copies may prove useful when travelling to business conventions or expos. Bringing a hard copy of your documents, especially your company profile, can help you in your introduction to the business world.
Japanese businessmen put a very high stroke when it comes to introductions. We'd like to consider introductions as maneuvering wheels that determine the plights of any business attempts. If you have left a good impression in an event, venture capitalists and fellow businessmen will remember you. Therefore, secure a printed copy of your documents, and do it before your flight. Yes, your destination might already have a number of printing stores, but printing your documents ahead of time guarantees your readiness for the event or meeting you are about to attend.
3. BRING YOUR BUSINESS CARD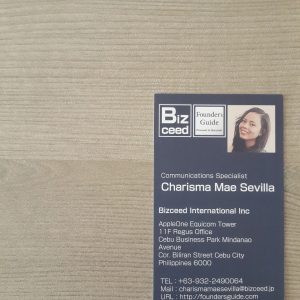 I've mentioned that introduction is fundamental for all businessmen and that making an impressive one can prove beneficial to you and your company. A way to introduce your business to others while travelling is handing out printed copies of your company profile. Another way is through your business card – your "other half".
A business card basically contains your name, your position, your contact information, and the name of your company. It sounds so simple, yet it is not. It is a small representation of yourself and your company. How it looks goes with your company personality and branding. The receiver of your business card can have the first glimpse of your brand and what it offers to the market. If you hand them a creative and smart business card, you can make a notable introduction that can trigger interest for your business. Hence, wherever you may go, always bring your business card. Bring as many as you can so that you can hand them to any businessman you meet.
4. DIGITAL DEVICES ARE PREFERABLE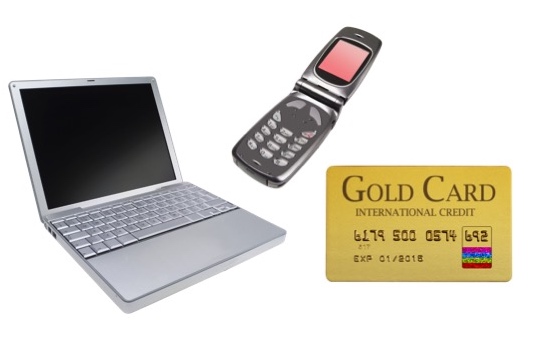 Never forget to bring power adaptors and mobile chargers. You can also bring power banks lest unwanted electric failures such as battery shortage and brownout occur. If you're in the middle of a client meet-up and you ran out of battery life, power banks can really save you. Plus, your initiative can leave a positive impression on your client. Just make sure your power bank is fully charged, too, or else it is in vain.
Unless printed versions are required (refer to number 2), bring only the digital versions of your documents. Instead of bringing bulky paper works and printed manuals, bring your tablet or laptop so that you can conveniently access your files anytime, anywhere. When it comes to money, it is better to use Credit Cards or Automated Teller Machine (ATM) cards than cash. Credit cards and ATM cards are handy compared to cash in a lot of ways. For one, lots of cash equates to a bulky wallet, which may eat up a lot of space in your luggage bag. Also, with credit cards or ATM cards, there's no need to manually exchange with the local currency, and you're saving yourself from the hassle of counting your cash.
5. NEVER BRING THINGS THAT CAN BE BOUGHT IN YOUR DESTINATION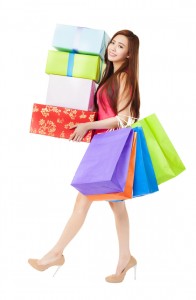 Hair dryers, consumables, and other daily necessities are examples of the things you can take out of your baggage and leave in your home. Nowadays, general commodities are available everywhere, so you can just buy your toiletries, your favourite drink, and other necessities in your destination. Just pack energy bars and a few light snacks; they are enough to get you out of angst whenever you need to be recharged. Aside from making your baggage less heavy, doing this can save you from paying the extra baggage cost, an outcome of bringing too much luggage. Some countries have a maximum allowable baggage weight for each passenger; hence if you're bringing more than what you can handle, you are obliged to pay the difference.
Bringing heavy luggage may also contribute to exhaustion and jet lag. So why not avoid these troubles altogether? As what we first highlighted, flying light is always the best idea!
6. BRING ONLY ESSENTIAL CLOTHES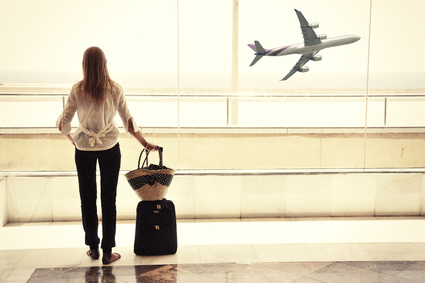 A business trip is different from a vacation, so only bring clothes necessary for business meetings. Only bring clothes you're actually going to wear. Note that your wardrobe will entirely depend on your country of destination. If you're headed to a tropical land, there's no point in bringing your puffer vest and scarves; all you need is a blazer you can wear depending on the business occasion. To look smart and prepped-up doesn't always mean sharp suits and black shoes. Be flexible with your style and match the weather. Japanese usually wear ties and suits, but other cultures tend to differ. If you're meeting with partners who are used to dressing casually then you must adapt to their culture.
On the other hand, there are disposable kinds of underwear you can buy in convenience stores everywhere, so you don't have to pack them along with you. By this, you can save some space, tidy your luggage, and bring with you a lighter suitcase in your travel. You are the best judge as to what clothes are essential to you. Of course, you do need to look good, but make sure nothing will hold you back from making the most out of your trip, like heavy and unwanted baggage.
7. COMPATIBLE DEVICES WILL SAVE YOU FROM FRUSTRATIONS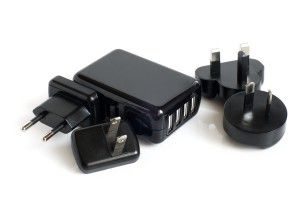 Save time and energy by bringing universal equipment that will work wherever you are in the world. Some electronic devices only work in Japan; in this case, it would be best to bring a device compatible with everything — connectivity-wise! Since the shapes of power sockets are different for each country, it would be good to bring international adapter. I find the convertible type to be helpful in most cases. Take a gadget that will act as a source of power, as a router, and a general charger as well. There are many of these gadgets you can choose from these days.Prior to plugging your device, make sure that you check the voltage power usage in the place you're visiting. This is an elementary warning that most people usually forget. It wouldn't hurt to orient yourself with the fundamentals of the place you're going to. Perceiving the worst-case scenarios that could happen and ensuring that you can meet them headstrong is an entrepreneurial quality.
Again: Be aware of voltage compatibility. First check it before you plug your devices.
8. BRING WI-FI ROUTERS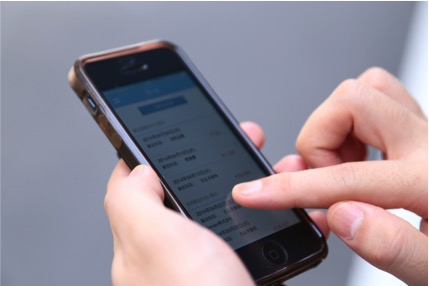 Online connectivity is most important nowadays. Some businesses require you to be reachable 24/7. If you go offline for a bit, that might cause a huge loss on your part. So make sure you have a handy Wi-Fi connection all the time. You can purchase a Long-Term Evolution (LTE), a pocket Wi-Fi, and an international calling card. If you haven't purchased any of the three, you can visit any shopping malls and coffee shops; they are the frequent places where you can connect to Wi-Fi for free. You might also want to get your phone an "open-line" in order for it to function anywhere in the world.
Today, some airports offer renting of these services so you can still connect to the world while waiting for your flight.
9. KEEP ALL THE "KEY" STUFF HANDY AT ALL TIMES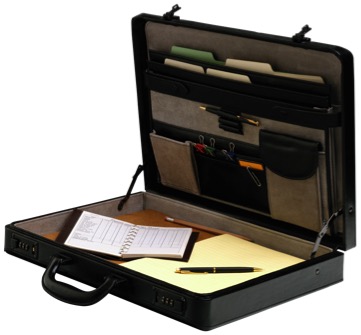 I'm referring to things like tickets, passports, IDs, and wallets. I must commend the digitalization of developed countries that no longer require these. Nowadays, you can do virtual check-in instead of manual; therefore you no longer need to bring your passport or ticket while travelling. However, doing it the old-fashioned way can give you a peace of mind specially that you have the actual proof of your travel. This can also be used for reference or for assurance that you can get in your flight, in case of system-failure.Since these are the things mostly used in travelling, put them in a place where you can quickly retrieve them.
10. MAP IT OUT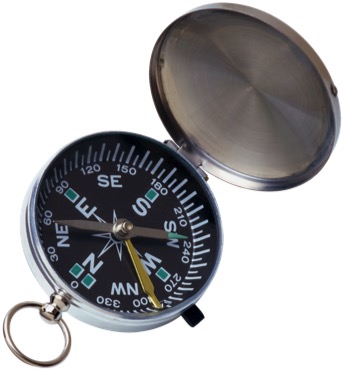 Google maps are very useful, but when you go to cities where your GPS cannot connect, what are you going to do? What if there's no Wi-Fi signal at all? What if you're asking a passer-by but he or she happens to be a prankster? You might be led to a wrong place instead. Therefore, it is ideal to bring with you an actual paper map in order to avoid misdirection, to save time, and to ensure that you're in the right track.
Remember, having geographical knowledge on the place you're visiting is always to your advantage. Aside from the mentioned ones above, it can also save you from cab drivers who may take advantage of your innocence.
11. BRING PEN AND PAPER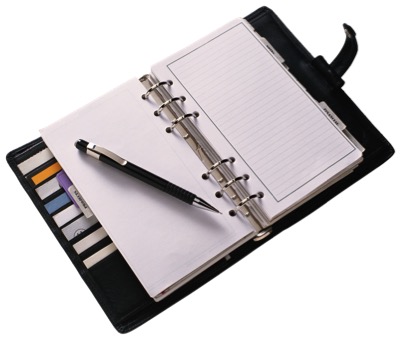 In this technology-driven time, writing down ideas in a piece of paper rarely happens. The importance of pen and paper are now underestimated with the existence of computers and smartphones. As a businessman, you should not heavily rely on these technologies. Computers and gadgets depend on batteries and electricity for survival, while pens and papers can be acquired and utilized easily. Therefore, make sure you have paper and a working pen with you anywhere you go to jot down important notes such mobile numbers, email address, or meeting locations. Also, you'll never know when the next best idea will hit you. The best ideas come up when you're on the move, so always prepare your pen and paper.
Old-fashioned way of getting things done should not be thrown out completely. In fact, a pen and paper is better than a low-battery smartphone.
12. HAVE A BOY SCOUT MENTALITY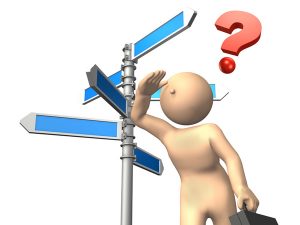 The proverbial boys scout motto, "Always prepared", is actually applicable in business. Wherever your trade will lead you, always be prepared to face different types of people, varied cultures and ideologies, and unforeseen circumstances. If you're going in an expo, for example, prepare your documents and presentations ahead of time and foresee situations you might encounter in the event. Of course, following all these tips is a manifestation of boys scout mentality.
Travel does good to your life
Travelling is an essential part of business; it can help your company grow into one known and acknowledged by many. By travelling, you get to know diverse people and businessmen who, like you, struggled to keep their business going. You get acquainted to a culture which can enrich your knowledge and experience – things that never happen if you only stay in one place. As an entrepreneur, travel often to learn more about your venture, meet more people to widen your network, and deepen your understanding about life and business to know how to play the game well.
On to your next destination! Bon voyage!