You should not waste the opportunity to attend trade shows and exhibitions. These are events where various companies gather in one place to promote their businesses. People from all walks of life are free to come and learn more about these companies. They can ask questions or even buy products right away if they are available.
The most important things you have to prepare are the exhibition display stands. It is good to have a display stand on your booth so that people can come over to ask questions. They can also get information by simply reading the details on the display stand. It should contain your contact number or QR Code so that they can browse for more information online.
The display stand has to be perfect. Take your time to modify it until you are satisfied with the results. Don't just use display stands that don't represent your company well.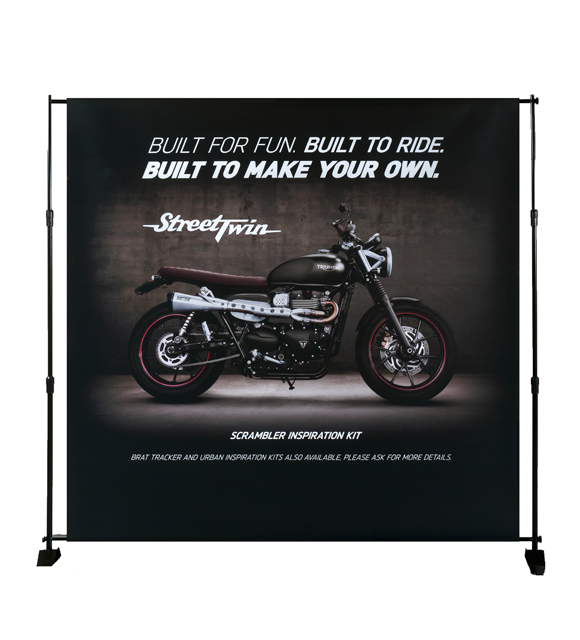 Image Source
Assign employees to represent your company
Aside from the display stands, you should also focus on the employees you are sending to join the event. Make sure that they are the best representatives of your company. Don't focus on their looks. Instead, they have to be perfect ambassadors for your business.
They must know your business well enough to say something about it. They can also answer questions if people come over and are interested in your company.
Most of all, you need someone whose energy level does not go down. It is important to have someone who can really convince people to stop by. These events are so big. There are hundreds of other booths in the same venue. You can't expect all people to come over, but you can at least find a way to pull some of them in. The way your employees act during the event will most likely affect how people respond.
If they are energetic and they seem excited about the idea of interacting with people, it is easier to attract more people. However, if they are disinterested, people will sense it. They might think that they are not really given enough attention, so they won't care in return. It would be a total waste of time to have a booth at an event where no one learns more about your company.
Brief the people you are sending
Not all trade shows, conferences, and exhibits are the same. The type of people coming to these events is also different, especially if the activity also has a theme to be followed. You need to inform your employees about this, so they can customise their approach based on the type of people they are going to interact with. You can practice in advance how to deal with people who will be at the event.