Many people dream of starting their own business, but there are some key skills that will undoubtedly help you down the path to success. While the idea of working at a time that suits you, in a location of your choosing, free from the shackles of the traditional 9-5 sounds like most people's dream working conditions, the reality is, being your own boss, means taking on far more responsibility and working in roles that are typically performed by others in larger, more established firms. 
Unless you're lucky enough to find yourself with the funds and support to start out with an already assembled team, you will be responsible for running the company and keeping it afloat. In the early days at least, you'll likely end up nurturing all sides of the business – doing everything from overseeing budgeting and accounts to working out your advertising and marketing strategy. Here are just a few skills you'll need – or will need to outsource to others.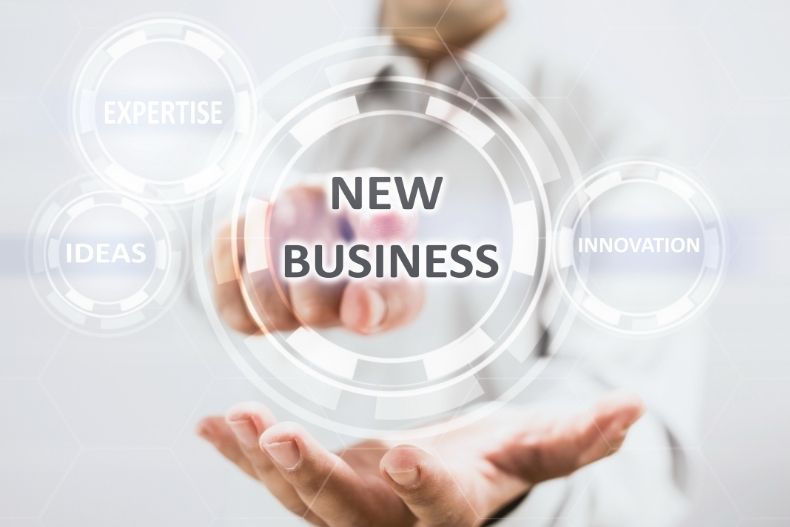 Leadership, time management and self-discipline
Whether you employ people or not, you will still need strong leadership and self-discipline skills to keep yourself on the right track and maintain optimum performance levels. Managing your time and disciplining yourself to stay focused without a boss looking over your shoulder can be quite challenging for many people starting in business. 
If you find your concentration strays, it can be quite useful to install a time monitoring app on your cell phone or computer – to see just what you do and how you use your time throughout the day. Also using calendar and scheduling apps will help you remember important tasks and duties. Rule 1 – stay off social media if you want to keep your focus and avoid losing countless hours scrolling. 
It can also be a good idea to get into a daily routine – for example, checking emails first thing in the morning, taking lunch at a fixed time and spending the last half hour of each day planning the next. 
Analysis of your market to stay one step ahead of the competition
In its short 30-year history, the internet has become the greatest library in the history of human endeavor and a tremendous informational resource. If you want to stay ahead of your competitors you should carry out regular, comprehensive research to identify current and expected market trends. There's nothing quite like being first to market with a product or service and staying on top of your sector will pay undoubted dividends. 
There are vast swathes of marketing intelligence data and insights available online – however, you'll need the skills to analyze and interpret this information if you're to truly reap the benefits. Businesses these days are increasingly turning to data analysis and Artificial Intelligence (AI) to make predictions on everything from ordering stock to predicting sales but if you find this area of work difficult, you might want to consider taking an online masters in data science before starting your venture. Gaining a data-related qualification through online study will allow you to hold down your current job before starting your company and will also give you the skills to study and examine big data to empower you to make the right decisions for your firm. It will also help you make the right choices when it comes to getting your business online – essential if you're going to survive in today's modern connected world.
Financial management and keeping a close eye on expenses
Some expenses in business are fixed – for example your tax, rates, web hosting fees, etc. However, many others aren't and having the ability to make informed decisions regarding your outlay on other items is essential if you're to keep your business healthy and turning a profit. Whether it be deciding if you can afford to employ another member of staff or deliberating on investing in new equipment or machinery, having a good handle on the financial state of your company is a key skill you will need to develop. 
As a starting point, when it comes to spending funds, you will need to work out if you're going to get a solid Return on Investment (ROI), so building your fiscal abilities and forecasting skills will be essential. 
If you struggle with money (and, let's face it, many of us do), you should maybe consider bringing in the talents of a third-party financial adviser. Poor financial management is the number one cause of business failure. 
Marketing, advertising and on/offline promotions
The biggest companies in the world have succeeded by building a brand – an identifiable face and image for their firms that people can relate to and feel loyal to. No matter the size of your company, if you can incorporate an image and personality into your promotions, you'll go a long way to building a faithful, dedicated customer base. 
There's an established and respected rule of business that dictates 80% of the profits come from just 20% of the clients (known as the Pareto Principle) – so having a dependable pool of clients is essential if your firm is going to succeed. Spend some time looking online for marketing advice or, better yet, employ a firm to look after your marketing. 
Also, don't forget online promotions and make sure your website can be found on Google under the main keywords and phrases your clients (potential and existing) might use to find you. Engaging the services of a Search Engine Optimization specialist might seem expensive but, in today's world, you simply cannot put a price on appearing top of the search engine rankings.
Problem-solving and planning
Working as a team is great but, more often than not, most Small to Medium-sized Enterprises (SMEs) start life as a one-person-band and you're likely going to have to wear a lot of hats when you launch. Having the initiative to solve problems on your own will be essential in most instances, so you'll need to develop and build your ability to study situations and work out the best way forward. Having confidence in yourself and your business helps – but if you find yourself falling short, perhaps consider going on a business management course or checking online for resources.