The debate around whether startup companies need to have an office space from which to work from has been circling like vultures over a carcass for some time now. Some say you don't because of the free wifi that almost every eatery now offers and the technological advancements in working remotely, but we agree with this view to a certain extent.
However, if you are an entrepreneur whose startup is growing, both in terms of revenue and staff, then the idea of a centralized space that has all of the infrastructures a budding team could hope for should be a priority.
By all means, offer flexible working conditions, but having space from where to thrive and not survive, now that's a game changer, and here's why: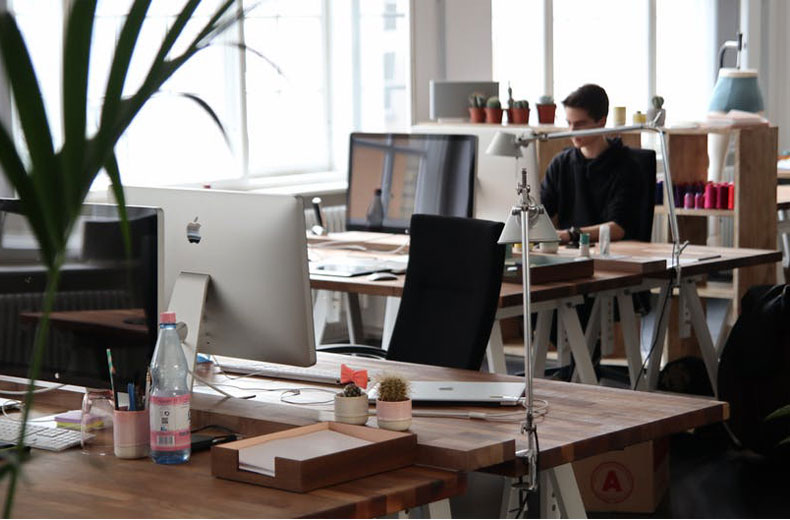 You Want The Top Talent
When you are trying to maximize your good run and grow to the next level as soon as possible, you become aware of how important it is to attract top talent. This is where having an office space comes in because it adds to your stature. Top talent no longer wants a job that just pays well, they want to find a job that has healthy finances and a great culture and the right ethos, and all of these can be found within an office. It is a way of showing who you are as a brand, which is what talent wants to see. They want to work in a comfortable and appealing space.
More Investors Please
Good investors are only interested in the numbers and margins you present, but great investors want to see exactly who is on your team, where you run your business from and what your office says about you. Seriously. Your office space could be the make or break puzzle piece. So if you have investor meetings in the diary, make sure you have an office that works as an ambassador for your operations. Top notch organization is key to looking professional, as is fixing a leak in your roof, ensuring the air conditioning is working and embodying an open communication, all of which is symbolized in your layout. A lot can be said for your company by just looking at your office.
Building A Great Team
Any good leader knows the importance of having a tight-knit team that knows and trust each other like twin siblings. More often than not, team building is the key to a successful business because each person is better integrated, each campaign is better aligned and the dynamic is better understood. But team-building is no easy feat, especially when your team all work from different places. So why not meet this head on by culminating under one roof and encouraging this close-knit environment.
Developing The Team You Need
Millennials now dominate the workforce and one of the things they want is to be invested in by their boss. They want to feel valued and know that their value is going up. You should want this too because this kind of gesture goes a long way in inspiring and motivating. It also goes a long way in developing them professionally, which is why it is so important to have an office space that you can call home. It could be you train your teams from here or bring in guest speakers, run a workshop or have mentoring facilities; an office space makes all of this possible.