When the death of an individual, supposedly a relative or a friend is caused by the negligence or recklessness of another party, it's the responsibility of the immediate members of the family to file a wrongful death lawsuit and seek compensation on behalf of the deceased individual. The laws governing wrongful death lawsuits may vary from one state/country to another. However, the general principles will still apply. One thing to note is that a wrongful death claim is a special type of personal injury claim where it's the immediate family filing for the case and the victim is no more.
There are countless incidents that result in wrongful deaths. Most people are left in the dark, not knowing what to do or what their rights are when this happens to their loved ones. It gets pretty tricky because the plaintiff or the person bringing up the lawsuit may not have been there at the time when the deceased died. But the law will still require that you prove that the deceased individual's death was true as a result of the defendant's negligence. Now, if you have never handled a personal injury case before, you wouldn't want to go through it alone. It's imperative to talk to an experienced attorney in wrongful death matters, so you know what to expect and how to go about the entire process. With that in mind, here's how to prove negligence for a wrongful death claim.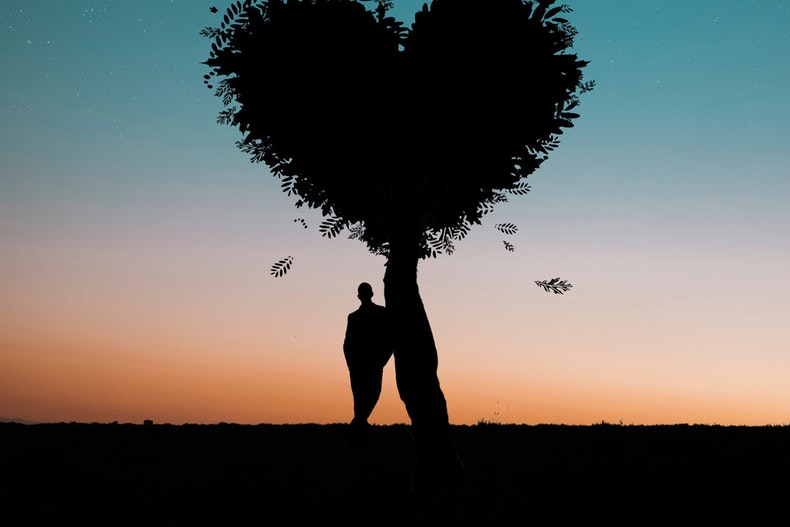 Common Causes of Wrongful Death
Before we get to it, it's important to identify the common causes of wrongful deaths. Wrongful death as earlier established is a result of someone else's negligence. This happens when the other party has no regard for safety or has the intent to harm or kill. It's so unfortunate that some of the most common causes of wrongful deaths happen at workplaces. There is a huge array of circumstances that result in wrongful death, some of which include:
Medical malpractices
Workplace related accidents
Commercial vehicle accidents
Product liability
Neglect
Animal abuse
Criminal acts
Proving Negligence for a Wrongful Death Claim
In wrongful death cases, the plaintiff should provide substantial evidence and proof that indeed, the defendant's actions or lack thereof, caused the death of the deceased. Ideally, it's the same proof the deceased would provide if they were still alive. The plaintiff has but only one choice, to use negligence against the defendant. But to do this, one has to prove negligence. This is how:
1. Duty of Care
Also known as due care or due diligence, "duty of care" is an item of law that states that a reasonable party or ordinary party shall be responsible for exercising a level of judgment into ensuring the safety of the other party. There is a vast variety of applications where these standards can be applied. Regardless of whether you're driving or working on projects at the workplace, it's everyone's responsibility to ensure the safety of others. Now, when it comes to proving a breach of duty of care in a wrongful death case, the judgment will be delivered depending on the circumstances and the severity of the case.
Wrongful death cases are handled by a sitting judge, who needs to consider several factors before making a ruling. These include the predictability of maltreat or harm, public policies, and the occurrence of events. In addition to this, there also needs to have an investigation following the events that caused a wrongful death proving further that the defendant's actions or lack of actions could have led to the deceased's death. Amid the grief and huge financial burden associated with wrongful death incidents, proving the case can be extremely difficult on your own as a family. This is why when pursuing the claim, it's important to work with an experienced attorney in wrongful death cases.
2. Breach of Duty
In tort law, breach of duty refers to a failure to meet the legal and moral obligations duly owed to another person as their right. The law requires that the defendant meet a certain standard of care requirements. In determining the breach of duty as an element of negligence, a few considerations need to be taken into account, including rules and regulations, statutory laws, the relationship between the two parties (plaintiff and defendant), and the general standard of care. And even after establishing a breach of duty, you still need to go further to prove that the death was as a result of the breach.
3. Proof of Causation
The plaintiff must also prove that the breach of duty resulted in the death of the deceased. There needs to be substantial proof that the defendant's actions or lack thereof actually caused the accident or incident that led to the death of the deceased. In other words, you will have to prove how negligence on the defendant's part caused the death of your loved one. This makes it important to preserve evidence and provide all the facts related to the case in good timing.
4. Proof of Damages
Along with the proof of causation, the plaintiff must prove that before their loved one's death, the deceased suffered some damages. Obviously, the first damage is death, but it's also important to prove other quantifiable damages such as medical bills, pain, funeral expenses, and burial costs. Needless to mention, it can be tough to convince a jury of some of these proofs without substantial evidence to support the claims, witness statements, and of course, help from an experienced attorney. This makes it important that before filing a wrongful death claim, you need to be sure to prepare for your case adequately.
It's tough to cope with the loss of a loved one and no amount of compensation can make up for it. But then again, as the immediate dependent or family member, obtaining justice on their behalf can give you some sort of closure. Once the four elements of wrongful death have been established and the court rules in favor of the plaintiff, they may recover the medical as well as the funeral expenses in compensatory benefits. But as earlier mentioned, working with an experienced attorney will improve your chances of getting the best settlement. For this reason, some things to consider when seeking the best attorney for your wrongful death case may include:
Attorney experience
Their reputation
Trustworthiness
Dedication to your case
Working on a contingency basis
No one should have to experience the loss of a loved one. But, unfortunately, life happens, and it's especially painful when the death of your loved one was as a result of someone else's negligence. Bringing the perpetrators to justice will be an important step in your grief recovery process. Wrongful death cases are not easy and this means you need to be prepared for a tough legal battle. With the above tips, you have a better chance of fighting for the rights of your loved ones, and who knows, your case could be a means to ensure that deaths out of negligence will not happen to anyone else.