Are you someone who loves making creative customized gifts for friends and family? Why not consider starting a small business where you can make money doing what you love? Starting a personalised gift business can be lucrative because personalised gifts are trending like never before.
Gifts keep our spirits high, even with the pandemic dragging on. And what better than personalised gifts to strengthen bond between loved ones?
So, here it is – everything you need to know to start your own personalised gift business.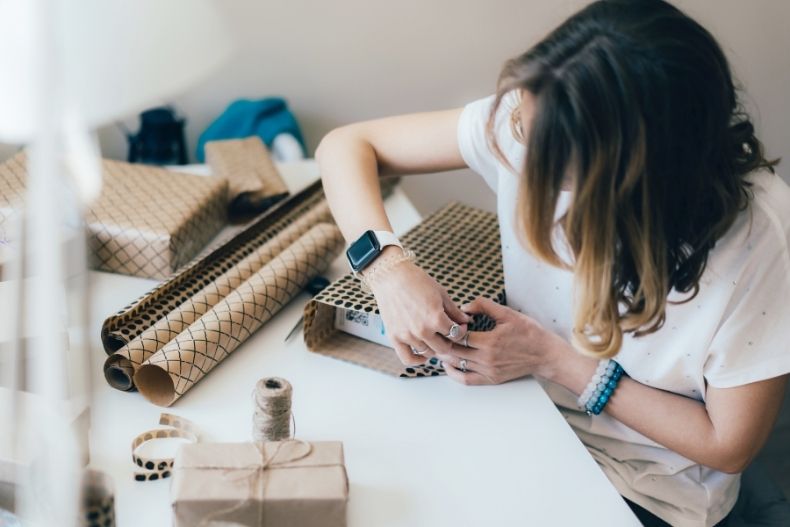 Identify Your Niche
First things first, so before venturing into the personalised gifts business you should be able to have clarity on what's your niche? With so many stores selling customised gifts, how should your gift be different from others? Your products should showcase your special touch to be able to stand out from the rest. Choose areas you are expert at like personalised notebook , necklace, photo frame, key chain, card, toy, etc.
Target Audience
Gifts are for everyone. But you need to understand your target audience to decide products better. You can either target B2B (business to business) or B2C (business to customer) business or both. Starting out with B2C will help you learn more and also aid in profile building. Once you've gained foothold as a business owner, you can easily move to B2B.
Create Your Personalised Business Plan
Lay out a detailed business plan that'll help you gain necessary insights and make better decisions going forward. Decide on the budget for your start-up business. Meticulous budget planning can help you know the flow of investments, give you more clarity on business verticals and help reduce unnecessary expenses.
Know your market, what your competitors are offering, learn the various marketing methods, pricing and sale strategies – the key here is to focus on everything that'll help you achieve your business goals.
Make sure you have all the registrations and licenses required in your area before starting out.
Set Up your Business
Select a proper location that is appropriate for the present needs and potential goals of your business. Depending on your personalised gift products, you can start your business at home or consider a proper commercial setup. Decide if the retail option for your gift items should be both online and traditional stores.
Take Your Business Online
With everything going online, there's no denying the importance of growing any business online. By growing your personalised business online, you can tap into the benefits of online business opportunities to generate stable income. Select an ecommerce platform for developing your website, finalize features for your site and select a development partner for customised gifts.
Market your Business
The most challenging part of starting a business is to reach customers. Promote your products through various social media channels like Facebook, Instagram, Twitter, run Google ads. This will help your small businesses to achieve brand-identity.
Market your business to local businesses that might need your products. Think of creating brochures of personalised gifts and deliver to wedding planners, event planners and promotional sales companies.