A boat or a yacht is a massive investment. While the price is undoubtedly quite high, you are also likely to be shelling out quite a bit when it comes to taxes, insurance and maintenance. Therefore, if you are planning on buying one or starting business, or if you have an existing local business as well, it is important to sit down and chalk out plans on how to make the most profit or how to increase profits given your current establishment and costing.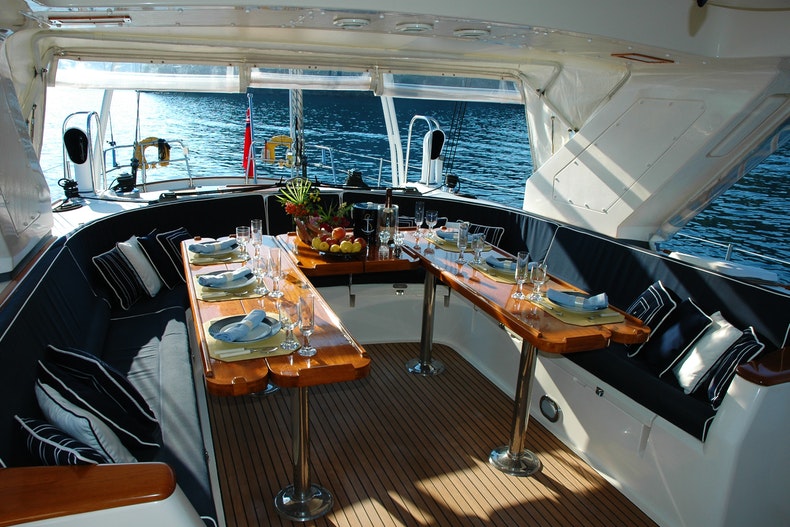 Provide perfect personalised experience
Give your customers a unique experience by offering them a unique and personal experience, crafted for their needs. Simple gestures such as an experience, something custom made just for them shows them that you care and this, in turn, will give them an experience of a lifetime which is bound to result in glowing recommendations as well as repeat clients.
Find your niche in the business
One of the most essential things about being big in almost any business is finding your niche. In a market full of competition, it is essential that you figure out what your niche is, and then excel in it in order to stand out from the crowd. For example, if you want to pick party as your niche for the business, it is a good idea to prep your boat or yacht accordingly. Get a nice bar, exciting party lights, spacious dance floor and decorate the interior and exterior and advertise your business in that light to accentuate your claims of the space in this business. This helps you reach out to a specific crowd and grasp the business smarter.
Keep your boat in good condition
Although this is something which should go without saying, but it is absolutely crucial that you keep your boat in excellent condition because she is your biggest investment after all! Make sure that your boat or yacht is cleaned meticulously on a regular basis, from both inside and outside, to ensure that it looks appealing to a customer. After every sailing season, as well as whenever needed, get all the parts checked, oiled, repaired and cleaned before storing. Team up with a good company like Boat Planet for regular maintenance and repairs.
Go on the web for better reach
The internet is probably the strongest resource of advertisement available because not only is it free, it also has a bigger reach than almost any medium possible. Make it your best friend and use the internet to its best for your business. Create a business page on various social media platforms, start a blog and vlog, update these regularly, be interactive and try to get in as much audience participation as you possibly can. Encourage your clients to tag your boat in locations, go live while onboard, talk about your service and give your business shootouts to help you reach out to a big client base. Collaboration with a social media influencer is another good idea for better reach.
Your vessel has unlimited potential if you take your business in the right direction. All it takes is a little though and some hard work and it is actually possible to make great profits using your boat or yacht for business.