You might be getting to the point in your business venture where all you can think about is what you're doing this for. If you've been going for a few years now, it might be hard to even think about the vision you had in the first place. Well, we bet it would have involved you eventually becoming some business phenomenon that the whole world knew about, and your bank account just couldn't cope with. But years down the line, you might be wondering why you even started. Not because your business isn't doing well, but because you're not in the big leagues like you thought you would be. We suppose it all depends a lot on what your idea was, and what you have done to date to try and get there. But you have to remember, if you're reading this and your business is still afloat, you must have been doing something right up until now. It might just be that you need a little push in the right direction to help your business have another flourish. If you're looking for some business revolutionising tips, have a read on, and see what we can do for your business.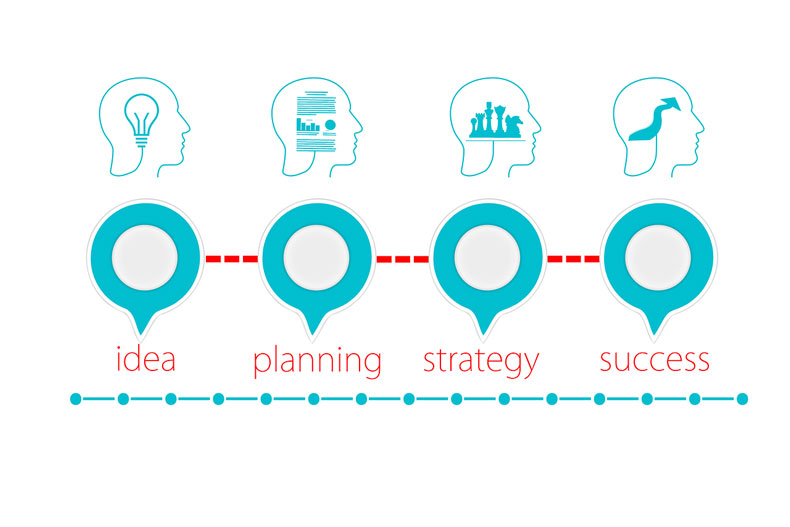 The Action Plan
First things first, you need a plan of action. You can't be that business owner that is just sat at their desk every day, dealing with every problem that comes, and settling for the plan that is in place at the minute. You wouldn't believe how many opportunities pass some company owners by because they're just not opening their eyes to the possibilities. If your business has come to a bit of a halt, and you're looking for a way for it to flourish, you need to make sure you have a forward thinking action plan. So, think of all of the parts of your business that have been a bit stagnant at the moment. Perhaps you've had the same sales technique for a while, but you're wondering why your sales aren't increasing? There are plenty of proven sales techniques that work, and no, pushing your products or services onto your customers is not the way to do it. One of the best tried and tested methods means you're going to be giving something to them, to entice them to keep coming. It could be a flashy sale, the best customer service they've ever experienced, or a personalised customer experience that makes them feel as though you really do care. So you see, it's not all about what you're trying to sell to them and how you sell it to them, it's about the time and effort you put into their happiness.
A Step Up
Have you ever thought about how your business could just step up to the mark a little? You might be missing out on something all of the other businesses are catching on to, and it in fact could be the key to your business having a little bit of a flourish. How do you think this is going to be possible? Well, it's all about what you might not be doing that could boost your business ego as it were. Something that is going to give you more of a status, and something that will make you look so much more professional. One thing that we think does this well is an app for your business. Everyone is glued to their phones nowadays, and one of the quickest ways to access a company would be to open up an app. Companies such as Apro Software would easily be able to create an app for you that would cover yours, and your customers needs. You have to admit that when a business has a fully functioning app, it does make it seem more trustworthy and professional. If you're only a little local business at the minute, you should definitely think about getting a virtual address as well. This gives you another address, in another part of the world that you want it to be in. The most common are Australia, America, and the UK. It again, gives you more of a status in the business world, and it definitely does open you up to more possibilities in terms of expansion. If you're building connections with people in other countries because of your business address, the market over there will open for you too.
The Run Of The Mill
How do you run your business? Are you enthusiastic and always looking for a way to improve or change? Or do you always take a bit of a back seat, and wait for certain opportunities to come to you, which they might not always do. To have the run of the mill both in your company, and with the business world, you need to make sure you have an active role in the progression of your company. The more you seek to improve, the more your business is going to flourish. Not only this, but you need to think about the mantra your company has, and how you intend on running it for the future. You really do need to have more of an active role within your company, and with your employees. If they see you as the face of the company, and someone that motivates them, you're going to get so much out of it than you would if you were a boss they just couldn't approach.
Shine Bright Like A Diamond
Finally, if you're going to flourish, you're going to have to shine bright like a diamond. You have to be the face that everyone knows about, and the best way to do that is through marketing. If you really want to portray yourself in the best way, we think social media is the answer. Social media marketing is something all companies use, but some don't use effectively. It's your chance to show the world you're a cool company, with a modern vibe, and one that is trying to change the world.