The COVID-19 pandemic has facilitated the need for broad change in a variety of areas, and the business world is no exception. In order to help curb the spread of the virus and keep employees safe, businesses of all sizes will need to adapt and display flexibility with regard to longtime policies. Happy, healthy employees are the lifeblood of any enterprise. In the absence of a competent workforce, even the most robust business would be destined to fail. That being the case, it behooves every entrepreneur to make employee safety a priority throughout this unprecedented crisis.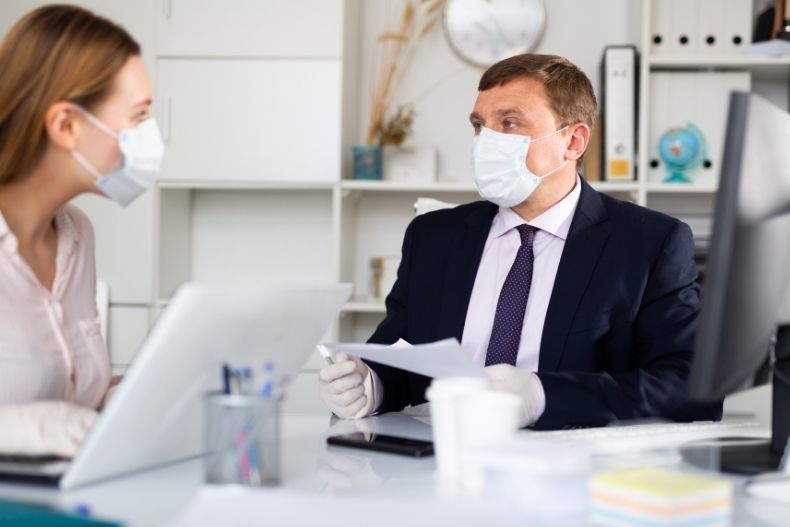 Allow Telecommuting Whenever Possible 
Depending on the nature of your enterprise, some – if not all – of your workforce may be able to comfortably and efficiently do their jobs from home. In addition to being a convenient option for team members with children, telecommuting is a great way to protect your employees and prevent virus outbreaks in the workplace. Unfortunately, some business owners are against remote work on principle, as they believe all jobs must entail reporting to a designated workplace. Not only is this sentiment outdated, it can also prove actively harmful to employees. 
Regardless of your individual stance on remote work, it can't be denied that there's never been a more important time to embrace it. If they're required to report to the office, an employee that contracts the novel coronavirus is liable to bring the virus to work and cause additional infections. Furthermore, people infected at the office are likely to infect other members of their household, who will then infect the people they interact with. In other words, if you don't want your workplace to spark an infection cluster, allow telecommuting whenever possible. 
Move to Virtual Meetings 
Since close contact with infected parties is among the most common methods of infection, you'd be wise to place a hold on in-person meetings. Fortunately, there are countless virtual meeting apps that are both readily accessible and completely free to use. Even if virtual meetings are something your business has never dabbled in, there's never been a more important time to embrace change. If you've never organized or attended a virtual meeting, you may go through a small period of adjustment, but this minor inconvenience is well worth preserving the safety of your team members.    
Be Flexible 
To say that we're living through stressful times would be an understatement. In addition to the immediate physical harm it poses, this virus has also taken a tremendous toll on many people's mental health. As such, you should actively avoid creating additional stress for your employees throughout this trying period. Many of your team members are likely to be dealing with COVID-19 on a personal level, even if they haven't been infected. So, if an employee needs a deadline extension or some personal time, try to be as understanding and accommodating as possible. Furthermore, any employees who have been infected with the novel coronavirus should be encouraged to rest up and focus exclusively on their recovery.   
Provide PPE 
For some businesses, remote work simply isn't an option. If this is the case for your enterprise, you'll need to provide personal protective equipment, or "PPE," to all employees. Although masks are absolutely essential right now, gloves and various other types of PPE should also be made readily available to your team members. If you're curious about how to get PPE for your business, there's no time like the present to hop online and start exploring your options. High-quality PPE has the power to save lives, and providing it to employees is the absolute least any responsible business can do right now. 
We're living in a very different world than we were 10 months ago. With COVID-19 infection numbers and fatalities rising on a daily basis, making changes to our everyday lives is essential to staying safe. This is particularly true when it comes to working. Given the novel coronavirus's highly infectious nature, many traditional workplaces simply aren't safe at the present time. As such, every responsible business owner must take active measures to ensure employee safety. Dragging your feet, downplaying the very result threat of the virus or failing to implement necessary changes will place both you and your workforce at considerable risk.