Printing companies provide the solution you are looking for if you need your startup marketing and advertising material to have that sleek, professional look. Small office and home printing solutions are increasingly affordable and convenient for on-demand, small-scale print jobs, but sometimes you need a higher quality. If you run a business, investment in the technology required to print professional-looking products in-house is a large one. Instead, look for a reliable print shop, with a good track record that can turn around your request as quickly and skillfully as possible, so that your business can make a good impression.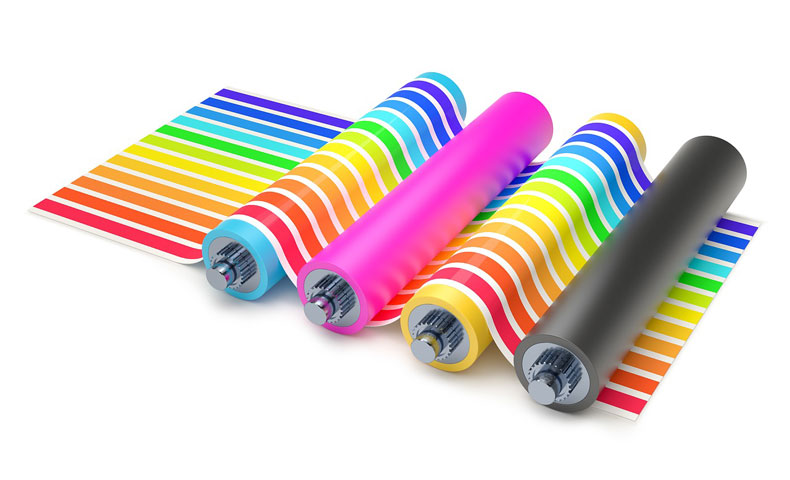 The Origins of Digital Printers
Offset printing methods as we know them date back to the 15th century when Johannes Gutenberg first invented the printing press. This involved the laborious creation of a new hand-made mold for each page. As printing has developed, so have the processes and the quality of the end product.
Some of the most common options and their applications include relief printing, a method used by the typewriter, where the image is reversed and raised, then inked and pushed against the paper. Gravure printing, by contrast, features an image carved into the plate, which is then coated with ink and wiped clean, so ink remains in the grooves and not on the surfaces, before being pressed against the paper with force, transferring the images. Offset printing applies the ink to a soft roller, which then is pushed against the paper, saving wear and tear on the printing plate and giving a sharper, clearer image.
Yet, all these methods now seem primitive and highly labour-intensive today. While it's true to say that the end-quality of the final image created by offset printing is often clearer and sharper, the process requires a great deal of investment, of both time and money. Today, digital print offers fast, cost-effective and time-saving solutions for businesses by printing from a digital document.
In-House Printing Vs Professional Printers
So, what if you want to do your own digital printing in-house? It's certainly feasible these days with the growth of technology, and the increasingly sophisticated and more affordable printers emerging in the marketplace. It can seem an attractive option because it gives your small business the advantage of being able to print virtually anything on demand: no sooner have you had a request for leaflets than they can be sent out. Storage costs are lessened, as you will not need to keep vast stocks of literature on the premises. You also have the flexibility of being able to alter a leaflet or business card before printing – useful for personalising products to individual customers.
It may look like a great way to cut down on marketing costs. However, take a look at the hidden expenses; while the printer itself may seem inexpensive, the ink cartridges required are not and can drive up the overall cost per print considerably. Moreover, unless you have many thousands to invest in equipment, the print quality will never quite be as good as you expect, and certainly not as good as that provided by shopify print on demand professional printing services. By outsourcing your printing, you not only save a lot of money but also the most precious resource of all, time.
What Marketing Materials Does A Start-Up Company Need?
Every company needs marketing materials if it is going to demonstrate to the world that it is a serious and professional business worthy of attention. This is especially true for a start-up business, where the need to attract investment may be paramount. Funds are likely to be limited in the early stages of operation, so it is important to determine priorities in order to maximise impact and create the greatest return on investment.
Start with eye-catching business cards that create a great first impression. Be careful not to overwhelm the card, and its intended audience, with unnecessary information, garish and clashing colours, and a font that's difficult to read. If in doubt, keep it simple.
If you are selling a product, rather than a service, you are going to need packaging. Don't rely on your bog-standard print shop for this. You need an industry leader in package consulting to make sure you get the design right first. After all, first impressions are everything, and it is no exaggeration to say that if your packaging fails, so too could your business.
You'll also need some kind of leaflet or brochure that will explain in greater depth what your company does. Remember that most people will only skim a printed document at best, so go easy on the volume of text and highlight the key points you need to stand out. Ask your printing company for a professional-looking letterhead that you can use for quotations, invoices, customer care letters and so on.
Finally, it's worth investing in customised envelopes, branded with your company name or logo to make them stand out from junk mail.