Starting a business is stressful. You have to wear multiple hats and work 17-hour days to get the job done. Thankfully, technology solutions are at hand to help you move your business onto a more secure footing. In this article, we are going to take a look at the apps every entrepreneur needs. Read on to find out more.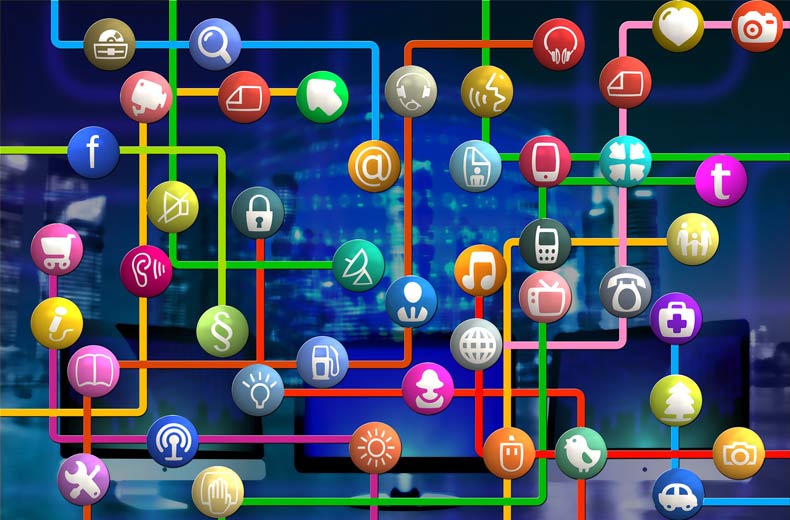 Slack
Slack is a useful team cloud-based collaboration tool. More than four million people use Slack every day so if you work with remote employees, this app will become very valuable, very quickly. The Slack app brings all your communications into one place, which removes the need to rely on Skype, text messaging, and email to keep in touch – every conversation you have is stored in one place. It is fully integrated with other productivity tools such as Trello and GitHub. You can share files, organise people into channels, have one-to-one or group chats, and if you download the Slack app, Slack is accessible everywhere.
Salesforce
Salesforce is a Customer Relationship Management (CRM) software solution. If you have more than one customer, you need to install this app. It helps you to facilitate a better working relationship with your customers by improving how your information is organised. You and your team will have access to the same information, including past purchases, current contact information, and any other pertinent facts. Everything is automated and stored in one place. This makes it easy to access the data you need when on the move.
Staff Heroes Temp Staff App
Sooner or later you are going to need some extra help. One way to fill a skills shortage is to hire temporary staff. The temping job app from Staff Heroes makes this task a lot easier. You can use the app to look for suitable staff with the skills you need to plug the gap. Hire a temp for a day, a week, a month, or longer. It's a great way to save money because you won't end up paying for someone you don't need in the long-term.
Toggl
It is useful to track your time, so you know where you are expending effort – and where you might be better off hiring someone else to do the task. Toggl is a useful app that tracks time. It eliminates the need for complicated timesheets. You can log your billable hours and tag them as different projects and clients. If you forget to track your time for a project or client, add it later. Use Toggl and you won't forget to bill a client for a few hours of your valuable time. It's also useful for tracking the time freelancers spend on your projects.
Trello
Entrepreneurs often have to juggle multiple tasks at once. As well as starting a business, you also have to keep your family organised and you may even have another job to do. It can be incredibly difficult to keep lots of balls in the air, but Trello makes this task a lot easier. Trello is a useful collaboration tool. Download the Trello app and you can keep track of multiple projects at once. Organise your projects on virtual boards, create lists and cards. You can glance at Trello and see what you are currently working on, as well as what else you have on the go, including personal tasks and travel plans. You can also see what other people are working on, which is handy if you are working with freelancers or remote employees.
You can keep your start-up on the path to success with these five apps at your fingertips.