Whether you're developing your first website or your fiftieth, having a working prototype to iron out the details is a crucial part of delivering a high-quality site. Behind every good prototype is the right tool for the job, and we've put together this list of three of the best for your consideration. Prototyping can be an exciting process, and with the right tools, it will be quick and easy. Keep reading for three of the best prototyping tools for setting up a website.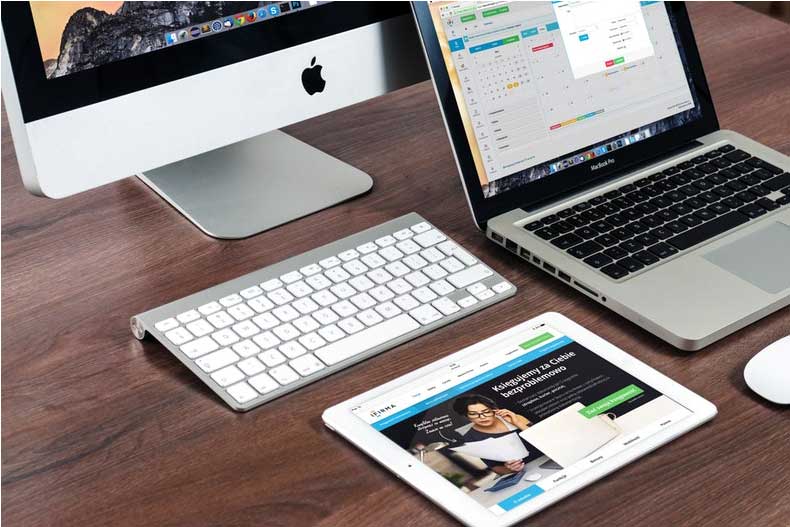 Prototype Vs. Mockup
Before we move on, let's clarify what we mean by "prototype". Often, prototype and mockup are confused for the same thing. They are not the same thing. While the two are certainly similar in what they aim to accomplish, a mockup will be less functional than an actual prototype.
The purpose of a functioning prototype is to give you (and your client) an idea of how the website will function in real-world applications. Here you can test things like navigation, mobile-friendly aspects of your site, and much more. A mockup is merely a visual representation of the final product, usually used to show off the amazing aesthetic design of the site rather than its function.
Now that we've cleared that up, let's move on to the three best prototype tools!
Invision

A newcomer to the design world, Invision has been making waves ever since its inception. This powerful, web-based design tool is one of the most popular options for creating working prototypes. The software is constantly being updated with new and exciting features to help streamline and simplify the design process.

Invision boasts a pretty significant user base, and in fact, includes some big names like HBO, Amazon, and even Netflix. Cloud-based workspace means that sharing and collaboration are easier than ever. Your entire team can work within the cloud at any time from anywhere, removing those geographic and chronological limitations you'd otherwise experience with downloaded software.

Invision also boasts some impressive compatibility features, allowing seamless uploads of graphical assets from other programs like Photoshop, so you'll never have to worry about your files being incompatible. The web-based software's versatility is part of the reason it made our list; you simply can't do better in terms of versatility and compatibility.

Invision is free to sign up for, and for enterprise options, you'll have to create a different account. With its versatile tools, large user base, and excellent design platform, Invision is one of the best overall prototyping tools available on the web. Give it a try today at invisionapp.com.

Axure RP

One of the most widely used and highly rated wireframe and prototyping tools to date is Axure RP. With Axure, you can take your conceptual designs through the wireframe process, all the way up to rapid prototyping. This cloud-based software has gained quite a reputation for quality, dependability, and versatility.

Being one of the most widely used prototyping software tools on the market, Axure has continued to serve its customers in the best ways. The platform itself is intuitive and easy to use, with powerful tools for every aspect of your design project. Whether you just need a low-fidelity wireframe, or you're creating your very first working prototype, Axure has you covered.

Prototyping software comes in many varieties, but what makes Axure stand out from the competition are its numerous tools and features. From built-in templates to wireframe and mockup tools, to rapid prototyping, to easy sharing and collaboration, the software is truly in a league of its own.

Axure starts at $29 per user per month for its Pro package, which includes its basic features as well as some of the more powerful tools the software has to offer. At $49 per month per user, you can get the Team package, which includes everything the Pro package has, plus revision history tools, co-authoring on team projects, and Team Project Hosting on the Axure Cloud.

Proto.io

This list simply wouldn't be complete without Proto.io. If you're looking to create incredibly realistic prototypes, Proto is the tool for you. Fully interactive, high-fidelity prototypes are a breeze with this powerful, web-based software.

The best part about Proto is there is no coding required! Your design team can utilize this amazing tool without knowing any code (or asking the devs for help with code). Prototyping is a chance for you to test your product in a real-world environment, so your prototypes should look and function like the real thing. Proto works hard to ensure you're provided with the right tools to bring those concepts to life.

The software is trusted by some big names like ESPN, Amazon, and even Disney, and boasts an incredibly large user base of around 500,000 people. Still not convinced? Proto also offers a free, 15-day trial with no credit card required. Give it a try and see why so many people and businesses trust Proto for their high-fidelity prototypes.

Conclusion

As with any software, not all prototyping software is the same. With differing features, processes, and compatibility and sharing tools, it's important to choose the software that fits your team's exact needs. Be sure to pick a tool you can use over and over again without breaking the bank, and be sure to check for cloud-based storage and sharing tools to make working with clients and team members that much easier.