Setting up a small business is no easy task, but for many, it offers a chance to make dreams come true. You get to be your own boss, and often, you can pursue your passions, such as crafting fine foods or helping families have fun. Running a business also comes with plenty of risks and many entrepreneurs overlook some of the most pressing threats. Fortunately, once you identify threats, you can craft strategies for mitigating them.
We're going to take a look at some common threats entrepreneurs tend to overlook. Of course, this list is far from exhaustive, and the challenges faced by any business can vary substantially. Still, whatever type of business you own or aspire to set up, you'll likely encounter most if not all the challenges below.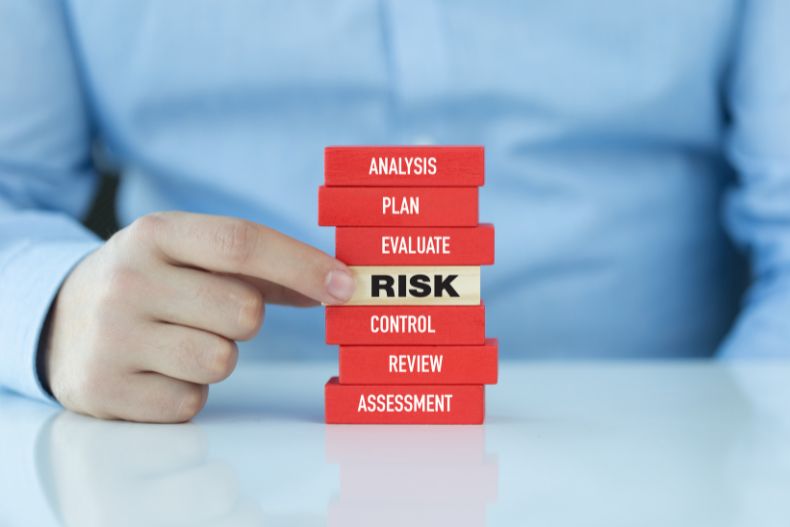 1. Liabilities and Poor Insurance Coverage
Imagine this, you own a bustling cafe. Customers come in, and coffee, tarts, and muffins, among other things, go out. Each day, people park and partake at your tables, or perhaps grab cups to go. What if a customer heading to your counter suffers a slip and fall? An employee may have mopped the floor but forgot to put up a warning sign. Or maybe another customer spilled a drink and didn't inform your staff? Perhaps the customer simply tripped over his or her own feet.
No matter the case, including the customer tripping over their feet, you might face a legal case. Even if you ultimately win the lawsuit, you could end up shelling out tons of money in legal fees. If you're found liable, you may have to pay for expensive medical bills.
Pretty much every business must take out insurance to cover various events. Common risks include slip and falls, employee injuries, product malfunctions, and the like. Weather is also a major threat. If a tornado rolls through town or flood waters rise, entrepreneurs who failed to take out the appropriate insurance may lose their entire investment.
There are many different insurance policies available for small businesses. It's smart to sit down and figure out what policies you need. When evaluating policies, make sure you read the fine print to determine what is and isn't covered.
2. Hidden Financial Risks Like Chargebacks
Many new business owners learn quickly that simply because a customer handed over a payment, that doesn't necessarily conclude the transaction. A customer might return a few days later, asking for a refund. In some cases, customers might not even ask for a refund but may instead turn to their bank to file a so-called chargeback.
With chargebacks, the bank that issues a credit or debit card can reverse a payment, taking money from a merchant and giving it to their cardholder. The business can't block this payment reversal, and in a sense, it works like an unauthorized refund. Often, however, the business won't even get inventory back. On top of that, businesses will have to pay chargeback fees and may also suffer increased processing costs.
In theory, chargebacks protect customers from fraudulent transactions. If someone steals a cardholder's card, for example, and makes unauthorized purchases, the cardholder can ask their bank to return the money. Even in these cases, this means small businesses must often foot the bill.
Worse yet, some cardholders abuse the chargeback process. They'll make a legitimate purchase, and find themselves happy with the items received, but then they'll contact their back and claim that they never received their order, or that it was damaged on arrival, or whatever else. Excuses, excuses, but merchants may have to suck up the losses.
Fortunately, merchants can fight chargebacks through a variety of methods and various tools. For one, there's a chargeback process in which merchants can dispute the chargeback itself. There are also tools like chargeback alerts that warn retailers of pending chargebacks, allowing them to potentially head them off. Often, you can access a variety of tools through dispute management platforms like Chargeback Help.
3.
Unexpected Cyber Security Risks
Thankfully, small businesses increasingly recognize the risks posed by cybersecurity. However, many entrepreneurs fail to fully comprehend how insidious the dangers posed by cyber threats are. This is especially true for traditional brick-and-mortar businesses. A local clothing store may keep an eye out for shoplifters but may fail to recognize that cybersecurity threats are still a major threat even for brick-and-mortar businesses.
If hackers break into a local store's Point-of-Sales system, for example, sensitive data could be compromised. This could result in legal headaches, and later down the road, issues like chargebacks. The retailer could also find their reputation dragged through the mud.
For better or worse, combating cybersecurity threats and fraud requires more than using antivirus software. Employees must be trained to understand the risks posed by cybersecurity threats, and also how to recognize dangers like phishing emails. A sound approach to cybersecurity can reduce the risk of data breaches, chargebacks, account takeovers, identity theft, and more.
4. Lack of Legal Compliance
Failure to comply with relevant laws and regulations can expose new businesses to substantial legal risks. Many entrepreneurs overlook the need for proper licenses, permits, and compliance with employment laws, environmental regulations, and industry-specific requirements.
How do we address this? Conduct thorough research to understand the legal obligations applicable to your industry and location. Seek legal counsel if needed to ensure your business complies with all necessary laws and regulations. Regularly review and update your compliance procedures to avoid potential legal disputes.
5. Poor Cash Flow Management
New business owners often focus on generating revenue and acquiring customers but overlook the critical aspect of cash flow management. Poor cash flow can lead to missed opportunities, delayed payments to suppliers, and challenges in paying employees and operational expenses.
One of the strategies to avoid this problem is to develop a detailed financial plan that includes cash flow projections for different business scenarios. Monitor your cash flow regularly, and implement strategies to improve it, such as offering incentives for early payments or negotiating favorable terms with suppliers.
Concusion
Aspiring entrepreneurs must be proactive in identifying and mitigating risks that may hinder their business's growth and success. By acknowledging the potential pitfalls and implementing effective strategies, new business owners can navigate the challenges more confidently. Adequate insurance, chargeback management, cybersecurity measures, legal compliance, and cash flow management are vital aspects to address to ensure a thriving and resilient business venture. Remember, staying informed and prepared is the key to long-term success in the competitive business landscape.