Are you looking to invest more of your money in the stock market? There are apps that do most of the work for you. Learn about these best investment apps.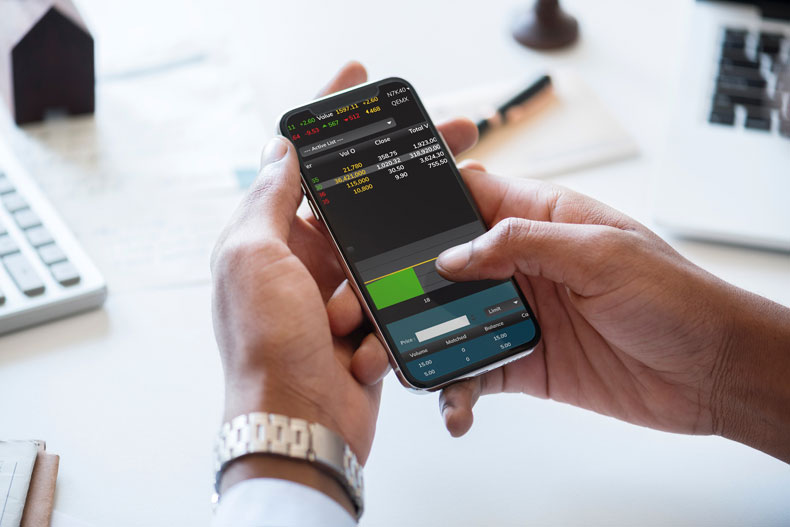 Personal finances can be downright stomach-churning.
Whether you're saving for personal gain or saving to start a business, everyone wishes they could make more money. And while taking on odd jobs is a great way to supplement income, there are only so many hours in a day.
That's why investing is such a great way to earn passive income and make your money work for you.
With that said, investing is a complicated and intimidating topic to most.
But you don't need a broker to start investing, nor do you even need prior experience. All you need is your phone!
Here are the best investment apps you should be sure to download.
Robinhood
First up is Robinhood, one of the few — if not only — truly free investment apps on the market. Signing up and using the app costs the user nothing.
While Robinhood assumes you know the basics of investing, it's still quite newcomer friendly.
Tapping on a potential investment will list everything you'll need to know before investing, including the stock's price, company performance, and even helpful blurbs from brokers.
So how does Robinhood make money if they give so much away for free?
Signing up for a premium account nets users unique advantages like margin trading. In addition, they receive interest from any uninvested cash a user chooses not to use.
Investormint
Admittedly, Investormint isn't an app in a traditional sense. It's more of an information hub than anything else.
That said, it's a complete source of information on anything you'd need to know.
That includes learning the ins-and-outs of financial apps and platforms for a wide range of topics like crypto trading, robo-advisors, real estate investing, and more.
It's a great place to learn how and where to make the best investments.
Acorns
Most of us make small purchases with our debit or credit cards throughout the day. Over time, these small purchases tend to add up.
But what if there was a way you could make that daily cup of coffee or trip to the grocery store work for you?
That's the premise of Acorns, which rounds up each purchase you make, storing that spare change for an investment.
Once you hit a certain amount, Acorns automatically invests based on companies you're interested in.
With as little as $5 per investment, users can explore investment opportunities.
Stash
Stash is the perfect counterpart to Acorns. While Acorns is more than happy to let you invest, its biggest drawback is that it assumes you know how to invest already.
In contrast, Stash aims to teach users how to invest in a careful and wise manner, making it as much of an education tool as it is an investment platform.
Using Stash to invest is easy, fun, and best of all, strives to help you make the best possible investment decision.
Users can start with as little as $5 down, making it an easy recommendation.
Make Your Money Count: Download The Best Investment Apps
Whether you're an experienced investor or someone looking to learn more, these are the best investment apps that anyone can — and should — use.
Be sure to let us know what you think, and check out this article for more info on earning passive income.