In an age of disruption, brands need to rediscover meaningful client interactions and readjust their digital marketing strategies to reflect the reality of the Coronavirus pandemic.
From layoffs to forced shutdowns, brands are facing unprecedented challenges because of the Coronavirus pandemic. At the same time, so are customers. Living under lockdown has changed their state of mind, purchasing habits, as well as their expectations and perception of brands, so now more than ever, you need to realign your marketing strategy.
For many brands, the COVID-19 pandemic is the first test of resilience, and the fact that this is the first pandemic to occur at the height of the Internet can be both an opportunity and a challenge. There's a lot of talk from brands these days, but not all of it is good, and many brands have already done huge marketing fails that will be difficult to recover from.
Although each business is different and needs to adjust accordingly, these dos and don'ts will give you some guidance on how to handle marketing in this sensitive period.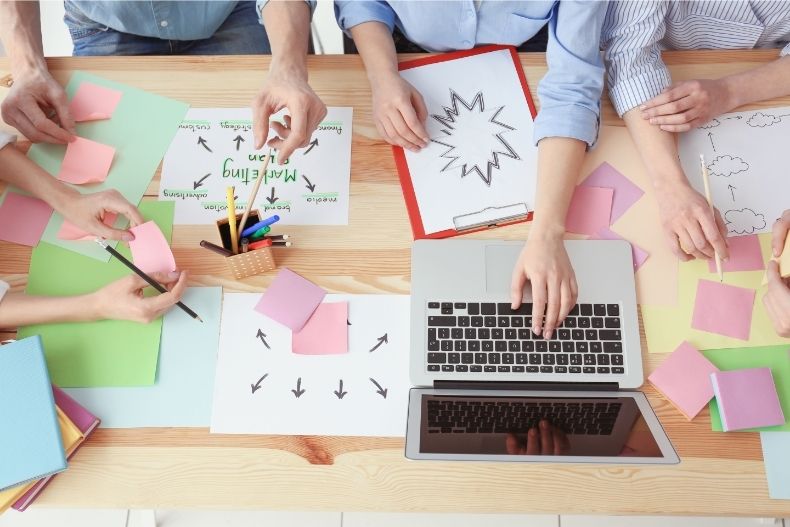 DO continue communicating with clients on social media.
In the absence of physical interaction, people are turning to social media to keep up with the people and brands that matter to them, so don't disappear from your clients' newsfeeds. On the contrary, now is a great time to boost genuine, quality interaction and be present in their lives. When this is all over (and it will be, eventually), your brand can come out stronger after having consolidated a loyal following, or it can be forgotten.
Even if you have to press pause on your usual operations and it's not business as usual, take the time to update your audience and engage with them through your posts. Here are some easy to implement ideas:
Share accurate, up-to-date advice from official sources
Reassure them that you're still there
Acknowledge the efforts of healthcare professionals and first responders
Give them useful tips on how to use your products
Reply to comments and messages
Publish information about the impact of COVID-19 on the industry, what customers and brands should do
Share personal stories and give customers a look at what happens behind-the-scenes
DO pause automated messages.
Automation is one of the best things to have happened to digital marketing, but you should use it wisely during this crisis. Although some clients resort to panic buying as a coping mechanism, most people are overwhelmed by anxiety and tighten their budgets. Flooding these people with automated emails with your latest offers as if nothing happened can do more harm than good, so consider pausing them for a while and focusing on quality rather than quantity.
DO be personal when interacting with your audience
Whether you're operating on a B2B or B2C basis, now is not the time for generic marketing messages. Keep in mind that your clients may already be reconsidering if they need your services, and if you want to stay relevant, you need to get on the same level as them.
When getting in touch with your clients, remember that at the other end of the line, there's a real person, not a sales opportunity. This applies especially to the B2B sector, and showing a bit of empathy can go a long way. Instead of resorting to the same automated emails, try to find out a little bit more about your client: how have they responded to the crisis? Have their needs changed during this time? What can you do to serve them better and help them overcome it?
Personal interactions pave a two-way street and boost trust between clients and business partners. While it may be easier to write a newsletter along the lines of "In these trying times, we're all in this together," this kind of sloppy content will not get any sort of positive response, as most people have already received hundreds of them. Instead, go the extra mile. Speak like a real person and treat your audience like real people, and you have better odds of creating long-term partnerships.
DON'T push aggressive sales messages
Now that restrictions are starting to be lifted, marketers forecast a wave of aggressive marketing campaigns and warn that this is a risky move. While everyone wants to sell more to make up for lost time, trying too hard and pushing aggressive sales messages can backfire and make you come across as insensitive and opportunistic. Unfortunately, many brands tried to leverage the pandemic to sell their products without asking themselves if their products really are more relevant. That led to countless tone-deaf ads that completely missed the mark and showed the audience that some brands are out of tune. Many ad agencies actually advise their corporate clients to go on a slow and steady recovery to avoid overwhelming audiences.
DON'T get to work without a plan
Things may be getting better, but marketing will not be the same. A lot of things have happened in the past year, and your entire industry may be completely different. Therefore, before spending your marketing budget, take the time to do some market research, especially if you work in the B2B sector. Expertise in B2B research services is an invaluable asset in 2021 and will help you avoid costly mistakes by identifying the changing needs of your customers, determining whether you still have a viable product, and spotting new growth opportunities. Market research helps you discover new market trends and optimize your brand strategy based on them. Even if your budget is tight, market research can actually help you save money because all the decisions you make based on that research are grounded in hard data.
DON'T ignore digital marketing
Last but not least, do not put marketing on hold, even if you're going through a difficult time financially. In times of crisis, marketing tends to go first, but that's a huge mistake because you're basically eliminating the only way you could get clients. So, if necessary, adjust your marketing budget by cutting out unnecessary processes, but do not give up on it completely.