Did you ever wish to sell physical products online? A private label manufacturer is the way-to-go.
Private labelling refers to the most effective ways to make your products unique from the millions of others listed for sale online. It is a prevalent business model for sellers on online platforms such as Amazon, eBay, etc. And it is simple to get started with it.
If you are an online store owner, you can find suppliers from Alibaba with HyperSKU. So, you might be questioning how it all works? Let's discuss more about private labelling and how to get started.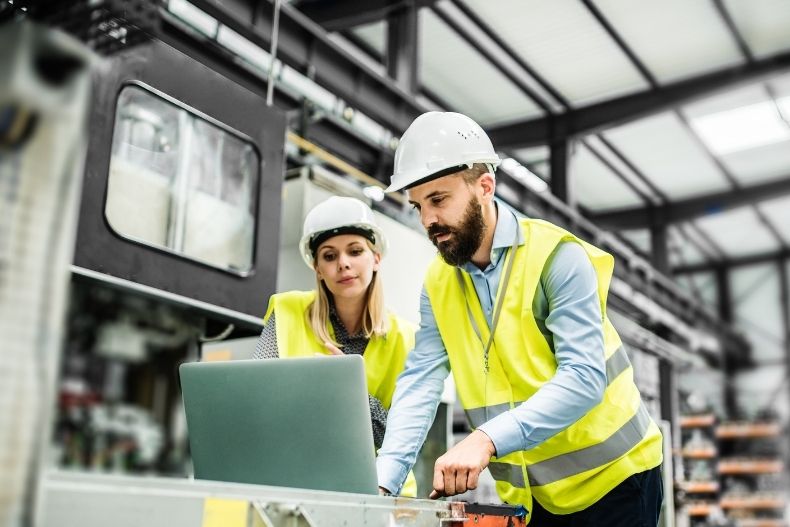 What is Private Labelling?
A private label product is made and supplied by one company and offered for sale under another company's brand.
Let's say you have been selling hats on eBay, sourced from a supplier in China. They are generic hats that don't have any branding, and dozens, if not hundreds, sell the same product at similar prices with low-profit margins.
In this example, private labelling would include building your own brand and providing your supplier to print or design that brand onto the same or similar hats.
The best benefit of this can make all the decisions because the seller is in control, unlike wholesaling another brand's product. A private label business is exciting and challenging at the same time. As a seller, you need to be vigilant and have a legal team ready to ensure the manufacturer remains honest.
Some popular private label products are water bottles, essential oils, phone accessories, reusable bags, LED lights, smart backpacks, and many more.
Pros & Cons of Private Labelling
Like most business models, private labelling has some advantages and disadvantages. Before starting this business, you need to do thorough research to identify whether its disadvantages are worth the ROI or not.
Pros
High-quality products:

The quality of products depends on which private label manufacturer you work with and what type of products they produce.

You can order and test sample products:

You need to discover which product is the most selling. Working with manufacturers is excellent because you don't have to commit to only a few products.

Unique branding and marketing:

Unique branding helps to outrank your competitors, and that is why private labelling is the most profitable business.
Cons
Slow communication:

The language barrier can be one challenge as most manufacturers operate outside of North America.

Minimum Order Quantity (MOQ):

No matter how big a product inventory is, minimum order quantity (MOQ) could be an issue.

High competition:

 Private labelling requires more work on your part to stand out from the competition.
Introduction to Private Label Manufacturers & Their Types
A private label manufacturer is the supplier of generic products to resellers. Private label manufacturers design products from scratch, using their own supplies and production techniques, and then offer the products at a wholesale cost to retailers.
There are so many private label manufacturers, but the most common ones are private label and white label. When it comes to choosing the one, you need to identify which best suits your business model.
As there are so many types available, you need to ask yourself what type of products you want to sell online, and then you can start your search from there.
How to Find A Private Label Manufacturer?
There are many ways to find a reliable private label manufacturer for your business model. Let's discuss some of them in detail.
1. Find A Private Label Manufacturer on Alibaba
Alibaba is one of the best search engines you can use to find suitable private label manufacturers. This is a reliable resource for overseas private label suppliers.
2. Find A Private Label Manufacturer with Google Search
When it comes to finding something online, Google is the #1 search engine worldwide. With Google, you can find suppliers in different niches. If you are having difficulty locating a manufacturer, try other search terms.
3. Find A Private Label Manufacturer with Reddit
Unlike Alibaba and Google, the importance of Reddit must not be overlooked. There are many threads of users who are also seeking manufacturers but if you aren't finding what you need, create a new thread asking for manufacturers for a particular niche.
4. Find A Private Label Manufacturer in Trade Shows
You can also search for private label manufacturers through trade shows or personal connections. It might not be useful if you are looking for overseas manufacturers, but it is still an option.
5. Find a private label manufacturer with a sourcing agent  
With the help of a sourcing agent like HyperSKU, you will be able to receive product quotations from different reliable manufacturers easily. Moreover, he can help you with certain other aspects like product inspection, quality control, shipping arrangement, and so on.
What Should You Look For While Choosing A Private Label Manufacturer?
Finding a reliable private labeling manufacturer is essential to the success of your online business. But what qualities should you look for in a manufacturer?
You need to find a manufacturer who specializes in producing products of your preferred niche.
Acquiring a great price from the manufacturer means your profit margins will be higher. It is recommended to request quotes from different manufacturers, so you know you're getting a competitive price.
Product quality is the most critical aspect to look for in a private label manufacturer. The best way to do this is by doing your study on forums and eCommerce platforms.
Wrapping Up
That said, there's a lot to consider before getting started with private labelling. When you put your research and planning, you can reap amazing rewards, establish a brand, and develop your eCommerce business. And make sure you read this guide to find the best fit.