When you're launching a home-based business startup, there's a host of things to flesh out on your own. One of the first things you must straighten out is how you'll be accepting payments. From a customer's perspective, the convenience of payment is one of the key factors in making a purchase. Here are the three steps to get you started.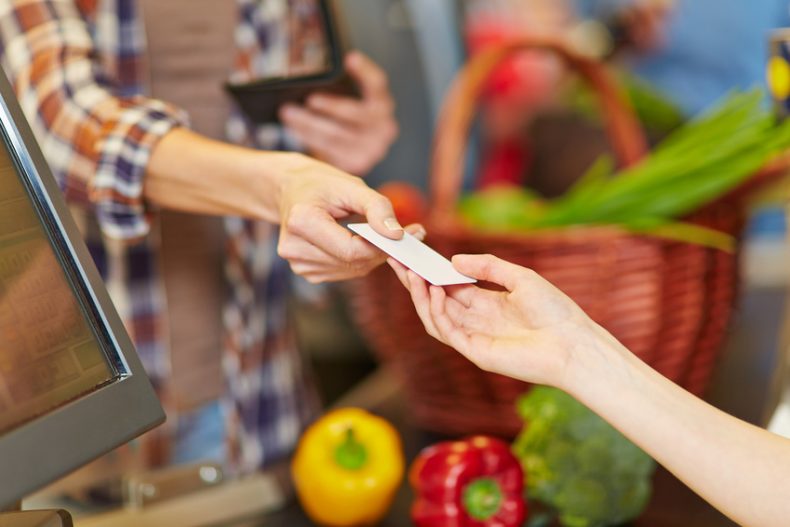 Check payments to a corporate account
The easiest way to start accepting payments for your home-based business is to set up a business checking account under your corporate name. You can talk to your bank about the requirements, but one thing you'll need is a federal tax ID number. This can be obtained by filling out the necessary form from the IRS website.
You can expect to receive the tax ID number within about 2-3 weeks. Additional requirements may vary depending on your state, and whether or not you've chosen to DBA (Do Business As) a fictitious business name; your bank may request a fictitious name certificate to open an account.
Once you have your business checking account set up, you just need to make sure that customers issue checks payable to your corporate name. Then you can deposit those payments as a regular transaction.
Credit card processing
At some point, you should look into establishing a means of accepting credit card payments made to your business. Customers appreciate the convenience of using credit to pay for purchases. By making transactions easier, you can expect an increase in sales volume as you open the doors to more potential customers. As an added benefit, accepting credit card payments is also said to increase your credibility as an established business.
To start accepting credit card payments, a merchant account is necessary. You can open a merchant account with your bank, but some banks can be reluctant to offer merchant accounts to home-based businesses, and the terms might not be as favorable as those offered to big businesses with a high volume of transactions.
Third-party merchant payment processing services are an excellent way to get started. They offer a range of terms to scale the cost of processing fees with your expected sales volume. You can pick the best package for your needs as a startup and will have access to real-time online reports of payments and disputes.
Accepting other online payment methods
You may also consider accommodating various e-wallets or online payment systems, such as PayPal or WePay. These services are widely used by consumers to send and receive payments with ease. By adding the option to pay on your website via PayPal, for example, you can further expand your potential customer base. This can be particularly useful for seasonal spikes when more customers tend to make online purchases.
Creating a business account with PayPal is a simple process of registering your email and business name to link the online account with your existing bank account. PayPal processes the transactions for a varying fee; you may wish to compare the rates for similar services and decide which one is best suited to your current business needs.
Home-based businesses can often struggle to make money in the first place; see to it that you're all set up to smoothly process those first payments, and look for ways to accommodate additional payment methods as you grow.