Many of us dream of quitting our mundane jobs and working flexibly from home instead. Thankfully, there are more and more opportunities nowadays to make money from the comfort of your sofa.
From streaming your gaming activity to selling products worldwide through drop-shipping, there is a way for almost everyone to top up their income online. With a bit of dedication and determination, you might even find your new avenue becomes successful enough to quit that dead-end job and earn money online full-time.
Here are five proven ways to make money online from anywhere in the world.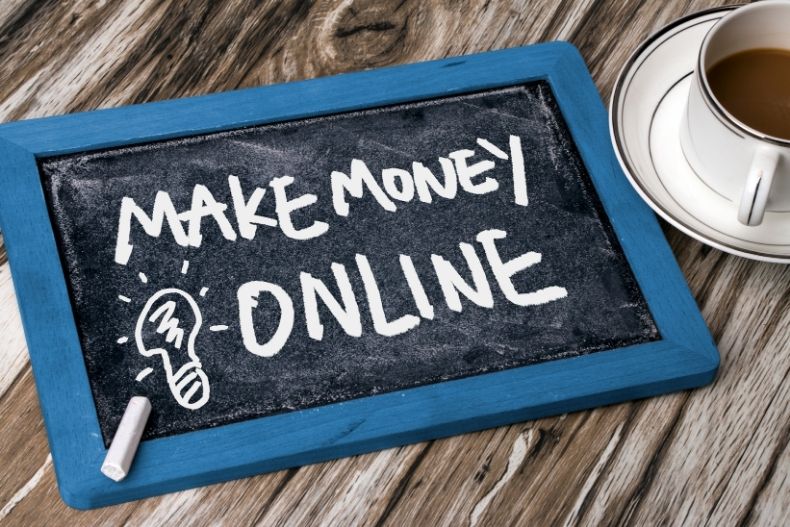 1. Monetize Your Blog
If you already have a blog, why not try advertising or join an affiliate program to make money from it? In fact, there are loads of ways you can turn your hobby into an income; the right one depends on the subject of your blog.
For example, if you already recommend the best products to your readers, it makes sense to sign up for an affiliate program to earn a small commission fee every time someone buys one of the products you recommend.
Advertising can work well for most websites. Banner ads are a popular choice, with blog owners making money every time the ad is clicked or viewed. Sponsored posts are another great option for those within specific niches. If a company releases a new product, they might pay you to write a post promoting and reviewing the item for their target audience.
2.Teach English, or Other Skills
If you're a native or fluent English speaker, you're already equipped to make money from home without any special equipment or other skills! There are endless possibilities when it comes to teaching English as a foreign language to both adults and children.
All you'll need to get started is a computer with a reliable internet connection, a microphone, and perhaps a camera. Platforms such as GoOverseas and Teach Away can help you find the ideal opportunity.
Alternatively, maybe you consider yourself an expert in another field. Then why not create an online course on something you are passionate about? You can film videos and prepare documents to build a course that people can follow whenever and wherever they like. Every time someone enrolls in your course, you'll get paid!
3. Streaming
Getting paid to play video games sounds too good to be true if you're a hardcore gamer. But, live streaming has risen in popularity exponentially over recent years and now allows many users to generate a full-time income.
Platforms such as Twitch have paid subscription options for fans of your channel, or you can offer advertising space on your stream. Then, when you've built up a reasonable following, you can start selling your own merch or team up with big brands to create sponsored content.
Even if you're not a gamer, there are other activities you can live stream to your loyal fans. If you consider yourself more of a foodie, try cooking your favorite meal or eating some new foods live on stream! Live, interactive workouts or arts and crafts sessions are also popular with viewers.
4. Drop-Shipping
Drop-shipping is another excellent money-making opportunity that has risen in popularity lately. It involves selling products to customers, but the seller (that's you!) doesn't have to keep the inventory themselves. Instead, it is shipped directly from a third party to customers.
This offers many advantages for sellers – most notably, that they won't have to pay to store the items or prepare them for shipping. You also won't have to buy vast quantities of something only for it to sit around unsold for months – you won't be out of pocket with drop-shipping.
You can use many online platforms to get started with drop-shipping, like Amazon, Shopify, and eBay.
5. Freelancing
Freelancing is arguably the original way to make money online from home. With so many opportunities available, freelancing can suit people of all skill sets. From copywriting to proofreading and transcribing to narrating audiobooks, almost anyone can become a freelancer with a little determination.
With flexible work-from-home opportunities available, many freelancers enjoy the freedom to work from anywhere in the world! To become a freelancer, you'll need to ensure you have a fast and reliable internet connection. You might also need some additional hardware, such as a high-quality microphone if you are narrating a book or headphones if you'll be transcribing audio.