Christmas is just around the corner and the New Year isn't far off. As you and your employees settle in for a month of Christmas parties and holidays, one should not forget that there is still plenty more to be done.
Besides being a new year, 2020 marks the start of a new decade and brings along its own set of challenges and issues. While it may have been a difficult year as is, this is hardly the time to slack off or rest on one's laurels. Instead, December should be regarded as a time for reflection and strategy as we look to a new year.
In this article, we take a look at some of the challenges that small and medium sized enterprises can expect to face in 2020.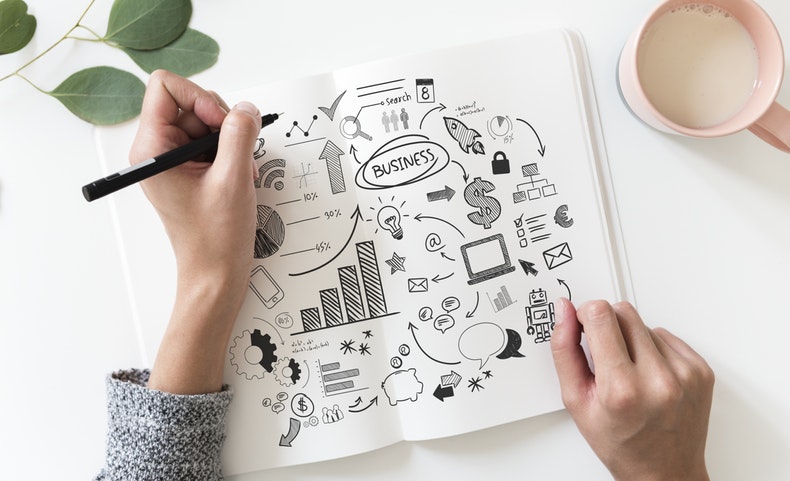 Data protection

If you didn't already know, GDPR or the General Data Protection Regulation was put into full back in May of 2018. This new law was enacted with regards to data collected from citizens living within the European Union.

Under the GDPR, organizations and businesses targeting European citizens are required to comply with a set of provisions. These include guidelines on how data is stored, transferred and collected from citizens whilst also dictating how data collected from stakeholders is to be managed.

From the perspective of small businesses and startups, these new rulings can have a serious effect on business operations. For example, businesses with more than 250 employees are required to comply with all GDPR guidelines whilst having a specially designated data protection officer (DPO).

In the case of organizations with under 250 employees, they will still be required to comply with all GDPR regulations should any form of overseas personal and sensitive data be processed. Failing to submit to such regulations can result in severe penalties and fines which could prove costly for any fledgling business.

While multinational corporations are free to rely on teams of high-powered attorneys, most startups do not have the luxury of such firepower. Instead, business owners will need to fully understand GDPR for themselves whilst ensuring that their organization and its employees are able to comply with all GDPR regulations.

Increased automation

Automation, A.I and machine learning are some of the most spoken about terms in 2019 and with good reason. With A.I technology, repetitive and time-consuming business processes can be automated entirely thus freeing up employees for much more vital work.

One example of this can be seen in the world of human resource management. In the past, hiring managers were forced to pore over thousands of resumes and applications on a daily basis. This often meant that recruiters were only able to spend a maximum of 6 seconds reviewing a single application.

Skilled and qualified candidates were as a result, often overlooked or even ignored given the lack of thoroughness. Fortunately, the introduction of A.I powered solutions has changed all of that. Instead of relying on a human, automated hiring tools have made it possible for employers to thoroughly review thousands of applications on a daily basis without having to chain the hiring manager to a desk.

These hiring tools utilize keyword analysis to identify potential candidates whilst at the same time significantly speeding up the screening and hiring process. While such solutions are far from foolproof, they are an important development in the war for talent. Smaller organizations can turn to A.I based hiring solutions to help them source for better candidates, faster and at a lower cost.

An unstable global economy

The year 2020 is set to be an exciting one for better or worse. Boris Johnson's 2019 landslide victory came on the back of assurances that Brexit would be a done deal in 2020. The British populace exhausted after years of continuous negotiation are undoubtedly eager to get the whole debacle over and done with.

However, as many experts have pointed out, Britain's exit from the EU could have an adverse effect on the country's already shaky economy. This could then cause a domino effect amongst other EU member states and further reduce investor confidence.

Over in the United States, the 2020 presidential elections have had everyone on edge. With the U.S – China Trade War showing no signs of abating, the question in everyone's mind is this; what would happen if Trump wins again?

Despite the impeachment charges and ongoing criminal investigation, research has shown that the current President of the United States is enjoying a relatively high level of popularity amongst Americans. Having shook the world with his aggressive brand of politics, chances are good that many will choose to hold on to their money until the end of elections in the U.S.

This current state of affairs will no doubt be keeping many business owners awake at night, more than an NFL fan concerned about his team's odds to make it into the playoffs. The economic uncertainty and rising geopolitical tensions mean a possibly weakened global economy which could mean weaker spending and less economic activity.