Running a motel can turn out to be a piece of cake if you do it right. What does it mean? It means that there are different dimensions and dynamics to running a motel successfully. Let's take a look at them:
Buy the right business.
Build an efficient desktop software program.
Choose a prime motel location.
Hire experienced staff.
Cater to the needs of the customers.
Check out other motels around you, and so much more.
However, do not panic after looking at the long list of things you should be taking care of. They can be carried out easily if only you have a full-proof strategy going on. We have condensed every aspect stated above into 4 simple tips. The 4 golden ways to run a motel successfully in the year 2020 are listed right below. Check them out and get a clear perspective on it.
Following are the 4 broad ways in which your motel would run successfully in 2020 without fail: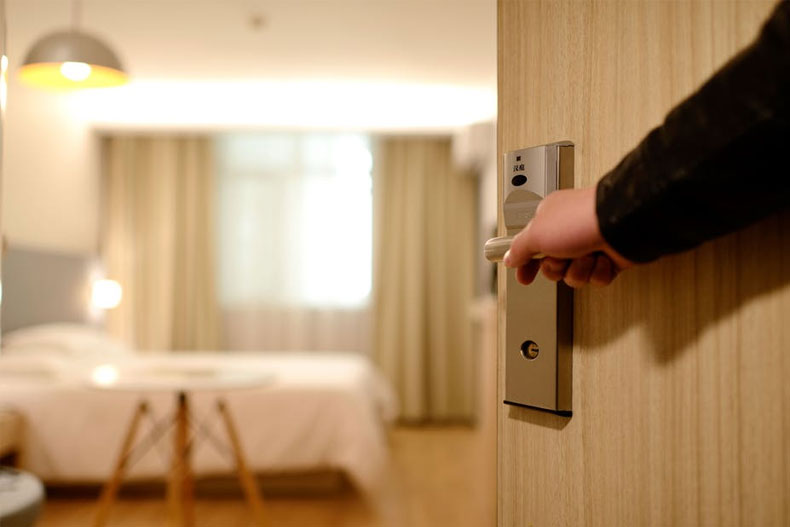 Learn where to invest:
There are hundreds of motels listed for sale, but don't get too excited just yeat. Before buying a motel, you must not forget to do your homework properly. There are different ways you can do this.
Dig up on past records:

You might want to go through the room occupancy register to have an idea about the number of customers that stay in the motel. This will also give you an idea about the time period of the customers' stay in the motel. Depending on that, you can make further decisions about investment.

Get an idea about the success rate of the motel:

The financial registers can also be looked upon for further valuable information. This will enable you to get an idea about the past, present and future success rates of the motel. Thorough and in-depth research of past records must be entertained in this case. Hire a professional accountant for accurate results.

Look up the motel's official website:

The website of the motel will give you a taste of the customer feedbacks. You can use them to get an idea of the staff service, customer treatment, desk service, housekeeping etc. You will also be able to know the general information about the motel. For example, location etc.

Only when you are equipped with all the knowledge, you can afford to make the right decision. Your investment should not be carried out with you being blinded to any of the above information.
Step up on the software program:
In 2020, there is no way you could possibly run a motel successfully by omitting this step. Having a fully upgraded efficient desktop software motel management program can boost your motel up to three times. The software should contain the following features:
Advertises convincingly:

In 2020, successful advertisement is equivalent to getting into Google's top searches. SEO websites can be helpful in this matter to boost up your page availability. Another strategy for advertising can be to put up signboards on popular highways. The investment, again, should be well thought before you do it.

Allows online reservation/cancellation:

This feature is a must in any 2020 motel software. People always look for easy reservation and cancellation ways to avoid any additional hassle. This option instantly makes a customer interested in a motel even with average reviews.

Displays customer reviews and motel images:

The ability to look up on the Google and being enlightened about the vibe and price of any motel is fascinating. Customers find it easier to make a decision when they find all the motel information online. This gives them the impression that the motel has a good website going through.
Manage every aspect effectively:
Take a look at the following aspects that you must manage efficiently in a successful motel:
Choose the correct location:

Real talk, only people with budget issues seek out motels. They look out for the bare minimum necessities they will need to survive. Here is where the location comes in. Having a good location with quite a few facilities being available around will definitely get you more customers in.

Staff selection:

You need to make sure that you have staff that can provide quality service. Regular attendance and an enthusiastic attitude are the key qualities your staff must have. Specific tasks should be allotted to a specific group of staff. For example, housekeeping, catering, receptionist, room service etc.

Motel appearance:

Both the outward appearance and the inside property of a motel affects customer selection. Keeping both of them up to date can be a job but definitely helps in the long run to keep the motel going.

The three C's:

Comfort, cleanliness and care are the three C's to success. You feed these three C's like your child and it will grow your motel successful.
Know your neighbours:
You should always keep an eye on your competition around. We all know that the best way to beat your competition is to act like your competition. So, interact with them, get to know their strategies, search them up regularly and keep yourself updated. You should be aware of the ongoing market trends. Adapt to them accordingly and you will see yourself bloom every day. Prospective customers tend to compare motels. Here is where you must excel. Your goal should be to make sure that all the motels are not doing as good as yours. Hence, do your best in keeping up with your neighbours and eventually do better than them.
This article aimed at putting you on the right track to be able to run a motel successfully. The motel industry just keeps on growing every year with no sign of stunted growth yet. The main purpose of the article was to not let you get derailed from your goal. Do not be distracted by any other minor aspect. Especially something that can be easily overlooked. Focus on what has been mentioned above and you are bound to reap the best results!