Many successful business owners have one parallel goal – to upscale their business and reach long-term financial stability. However, it is becoming more difficult for businesses to stay afloat with the demands and economic changes that are in the pipeline. Many entrepreneurs also find great difficulty in taking risks and stepping out of their comfort zone, while others worry about the financial implications of investing.
While holding back may seem like an easy option, running a business requires constant decision-making and risk-taking. By learning to keep an open mind, you'll be far more able to deal with whatever situations may arise and take your business to the next level.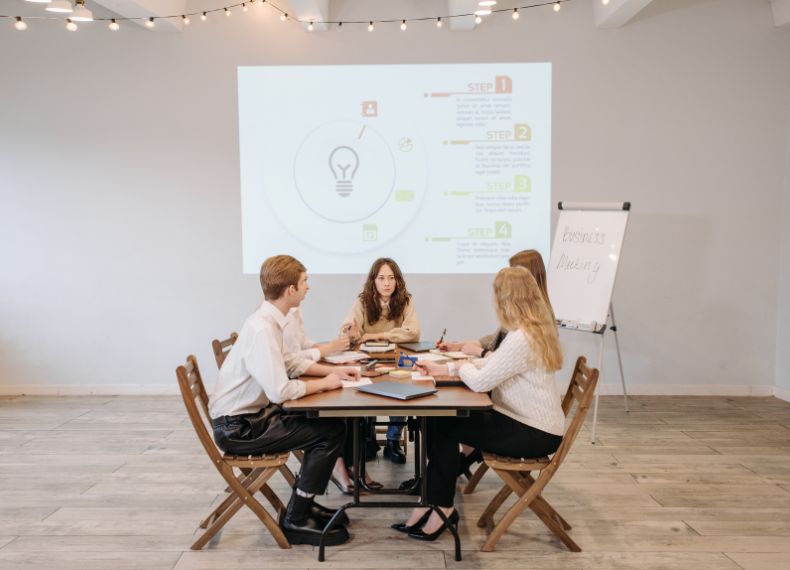 Don't underestimate the importance of content marketing
Content marketing is crucial for businesses that wish to reap success online. It is a profitable way to promote products and services, connect with customers, and build trust, which in turn can generate greater leads and a steady sales funnel. Establishing a brand for your business is key, which can be achieved through online content generation. This could include blogging, website copy, social media content creation, and press releases. However, if you have no professional experience in marketing, it would be highly advised to hire a marketing agency such as Click Intelligence to achieve the best possible results.
Don't sit still – keep evolving
Entrepreneurs are always on the lookout for the next big idea to keep ahead of the game. You simply haven't got the time to sit still if you're keen to stay relevant. The business world is constantly evolving, so while you may have already launched your business idea and operations, it's essential to keep up with the latest trends and understand how new technologies and ways of working can be integrated into your business. In doing so, you will always be in one step in front of your competitors.
Get to know your employees
Getting to know your team on a deeper level will enable you to understand your employees' capabilities and skills, which be of use when assigning projects to ensure that goals and targets are met accordingly.
Additionally, it's crucial to focus on hiring candidates that align with company culture and practices and tick off the majority of requirements within the job specification to guarantee greater productivity and success amongst your workforce.
Connect with customers
Knowing what your customers are looking for is essential for creating a loyal customer base. Gone are the days when customers would look for a local company to fulfill their needs; now businesses have to chase to secure customs due to the extensive competition. Delivering exceptional customer service and having a thorough understanding of your product or service will stand you in good stead for establishing yourself as an industry leader and attracting new customers.
Upscaling your business may hurl you out of your comfort zone, but you will certainly reap the rewards of making such decisions, by gaining a competitive edge against your competition.