A Point of Sale (POS) system works almost like a nervous system for a retail store. Good POS systems process payments, help streamline management of customer relationships, automate inventory records, and generate sales reports. Above all, a good POS is easy to use.
Small businesses can't spend a fortune training new employees for a complex POS system. Even if a POS has a comprehensive feature portfolio, the lack of user-friendliness can often cost the business a fair amount.
That said, retail business owners can almost not afford to not invest in a user-friendly POS system. The savings that a POS system can bring to a small business considerably exceeds the costs of setting one up.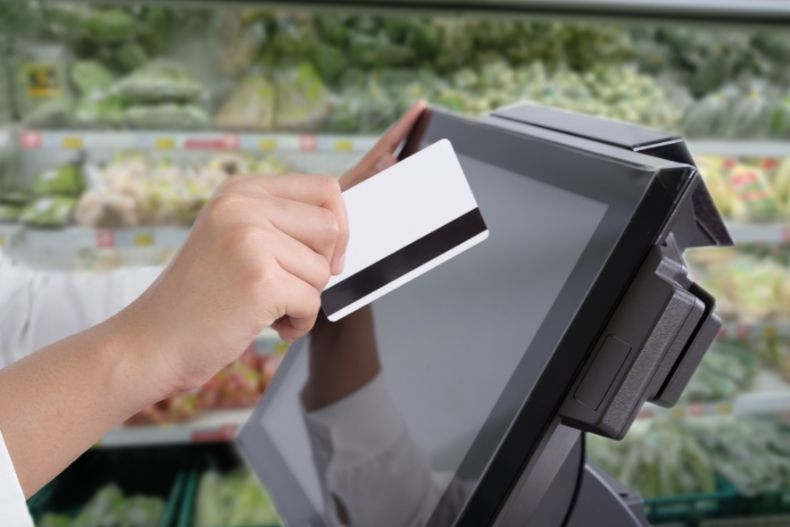 Best Easy-to-Set-up POS Systems for Small Businesses
This article enlists the best user-friendly POS systems available to retail businesses today. They are all good choices, but each has its own set of strengths. Before discussing the best POS systems, a retailer must understand what a POS system can do for their business.
How Does a POS System Help Small Retail Businesses?
Traditionally, tracking sales and payments has been the core function of a POS system. As such, they have always been a critical component of a retail business.
Over time, though, technological improvements have helped POS systems evolve into much more than just a payments processing device. Modern POS systems give businesses an overview of peak hours, total wages, items that move fast vs slow, and track inventory.
Cloud-based POS systems are also capable of processing transactions remotely. An employee of the store could get on a call with a customer and process payments via a credit card without the need for in-person interaction.
With this in mind, let's look at POS systems from some leading companies in the segment.
1. Lightspeed POS
Lightspeed offers top-of-the-line POS solutions. While this may make one wonder if they'll have to shell out a fortune for the Lightspeed Point of Sales system, business owners can choose specific functionalities they want in their system and pay only for those functionalities.
This POS system is also a particularly popular choice among businesses that use iPads at their retail store or restaurant, though it does have a client for desktop PCs as well.
Lightspeed POS offers a 360-degree solution for small businesses, including vendor and employee management. It also offers kiosk and self-ordering options, digital displays for the kitchen, and a wide range of tools tailor-made for small businesses.
Lightspeed Restaurant comes with some unique features such as tableside ordering capability, customizable menu, employee profiles, and an adjustable floor plan.
Lightspeed offers retail stores and restaurants a robust, easy-to-use POS system that integrates with a range of merchant accounts. Lightspeed also has an in-house payment processor and is cost-effective, given the highly customizable feature-based pricing.
2. Square POS
This more than a decade-old POS system has been discussed across the retail industry for its generous feature offerings without paying any per-month or startup fees for the most basic service.
Plus, the package also includes payment processing. The store can begin receiving payments once they receive and set up their card reader.
The quick, easy setup process makes the Square POS system one of the most accessible and user-friendly. It's compatible with both Apple and Android devices, too.
Thrifty business owners will appreciate the fact that instead of paying a fixed charge, Square POS charges only a 2.75% processing fee per credit card transaction, though the charges are marginally higher for cash transactions.
The Square Stand or the Square Register is more appropriate for retail stores that need a register station or something more permanent. Both come with a user-friendly drag-and-drop modality, which makes using it pretty easy.
Square POS system also generates rich, granular analytics. Throw the cloud-based system into the mix that allows offline transactions to offer continuity without the risk of an outage, and it makes up for one terrific POS system.
3. Vend POS
Vend POS offers a ton of utility for businesses that operate multiple retail stores. While modernization is good for adding lots of bells and whistles to a POS system, they are often unable to serve traditional retail stores. Vend POS, though, is different and making an in-person sale is just as straightforward with Vend as with any traditional POS system.
This easy-to-use POS is available for iPad, Windows, and Mac devices. The interface works more or less the same way whether it's interacted with using a touchpad, touchscreen, or a keyboard.
Fortunately for retail stores that already use a set of third-party applications, Vend seamlessly integrates with them and allows access to plenty of extra features. For example, a retail store that uses PayPal may integrate Vend POS with PayPal for simplified payment processing.
Vend also comes with user-friendly integrations for eCommerce. They make it easy for small businesses to sell across digital and mobile channels as well as brick-and-mortar locations. What's more, business owners can also view sales reports and manage customer profiles and inventory.
There are few drawbacks to the Vend POS, though. The largest is that its processing speed is often slow. Plus, you can only use the Vend POS system on the Google Chrome browser. It's also unsuitable for restaurants and bars.
4. Revel Systems
Revel Systems POS system focuses on taking orders front-of-house with its robust mobile order tracking system that makes the process quicker. The system also seamlessly interacts with an establishment's stationary devices.
The POS system isn't bare-bones. It comes with a QuickBooks integration and comprehensive reports for inventory. This helps retail businesses gain a deeper understanding of the business and customer profiles.
Revel Systems POS system goes a step further in the customer relationship management (CRM) domain though. The system is almost a standalone CRM wrapped in an iPad restaurant POS that can help businesses transition occasional buyers into long-term, loyal customers.
The system was created mostly to cater to cafes, breweries, restaurants, and bars. These businesses can use the Revels Systems POS system to capitalize on its extensive customer loyalty programs.
5. Shopify POS
Shopify is one of the most versatile, cost-effective, and innovative POS systems available today. Naturally, given that the company is primarily engaged in helping retailers sell online, its core strength is its comprehensive eCommerce functionalities.
This POS system is best for businesses that want to bridge the gap between their online and physical stores. The company's website appropriately claims that Shopify is an excellent choice for businesses that "sell online, on social media, in a store, or out of the trunk of your car".
It has all the features that one sees on a cloud-based POS and an eCommerce blog, and fully integrated payment processing through Shopify Payments.
Regardless of having an online presence, Shopify POS offers ample utility for all retail businesses, and can be used on both iPad and Android devices.
Shopify POS also comes with a basket of other goodies including advanced reporting, inventory tracking, and management functionalities, unlimited items, and the option to accept more than one payment type for a single transaction.
The only drawback (if one wants to call it that) is that it requires an internet connection for processing credit card payments.
6. ERPLY POS
ERPLY POS is the perfect solution for businesses that operate as a franchise. The system runs on both Android devices and iPad. On other devices, the system is accessible via a browser. ERPLY POS is a cloud-hybrid, hardware-agnostic system, which means it's accessible on almost any piece of hardware.
The system allows business owners to allow varying levels of access to their employees based on their roles. Plus, businesses operating multiple stores have the option to centralize inventory across all physical locations.
There's no dearth of CRM tools on ERPLY POS either. It handles sensitive data well and comes with a line-up of franchise-specific functions such as a comprehensive inventory management tool, tracker for sales, and barcode scanners.
For businesses that are reluctant to commit to the ERPLY POS could take it for a spin using the free trial and see how they like it. This gives the potential user a chance to understand how the ERPLY POS system's franchise-focused features will deliver value to their business's operations.
The Choice is Subjective
Small businesses differ in terms of their needs. Therefore, no one POS system is perfect for all businesses. It's important to look at the industry that the POS system focuses on and the range of functionalities it offers before choosing a POS system.
One common trait that businesses should look for in any POS system, though, is the ease of use. Smaller businesses often don't have the resources to invest in training employees. Even if they do, who would say no to some extra savings?
As POS systems begin to become more empowered through technological advancements such as cloud technology and AI, they will offer businesses a lot more capability. In the meantime, businesses have an opportunity to hit the ground running by incorporating a good POS system today.