Earring fashion comes and goes with the years, but this year you can expect some pretty unique looks to begin trickling back into the fashion world. From pearls to hoops, these five earring fashion trends are set to reappear this fall and winter, making them must-haves for any fashionistas out there. Keep reading to learn more about these trendy and (quite) attractive earring fashions.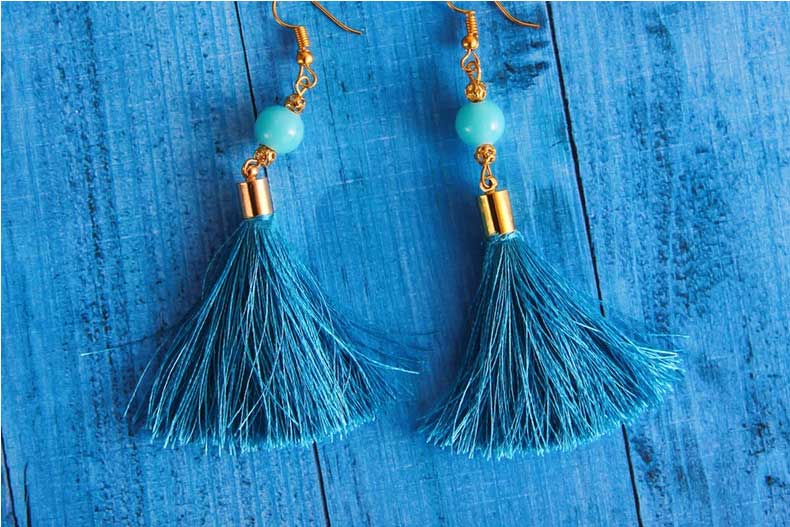 1. Pearl Earrings
Nothing says class and delicacy like a shining white pearl, and pearl earrings are among the trends set to reappear this fall/winter. Pearls have been making a comeback in other areas as well, such as necklaces and even hair clips; but they're sure to rock the fashion world with the various styles that pearl earrings have to offer.
Pearls can be worn casually or formally, making them the perfect versatile addition to any outfit. Whether you're sporting the little black dress look for a night on the town, or wearing a ballroom gown of special magnificence, a set of pearl earrings is just the thing to complete whatever look you're sporting.
The best pearl earrings can be found in earring subscription boxes and at top jewelers across the country; just be sure that you're getting high-quality, non-allergenic metals so you don't have a reaction.
2. Long Earrings
Long, slender earrings are set to make a comeback this year as well, and with the versatility and unique styles this type of earring can offer, it's no wonder you'll see them lighting up stages and nightclubs all over the country.
Some would argue that the longer the earring the better, but this really boils down to personal preference. Maybe you don't want something quite down to your collar bones, but just as shoulder length. Whatever the case, long earrings are another accessory you can fit in pretty much any outfit; be it casual attire or formal wear.
Long earrings come in many styles, from mock feather ends to pearl-covered tassels. Mix and match current trends by changing up the metals and precious stones, or even wearing mismatched earrings, which is also set to be a fashion trend this year.
3. Single Earring
The single earring hasn't seen much attention in recent years as a major fashion trend, but as of spring of this year, we're starting to see just a hint of what could be the next big thing. A single earring can be a fashionable choice for a denim jacket or other vintage look, or even included in a more modernized visage for the perfect blend of style and comfort.
Symmetry isn't always a necessity for high fashion, and in fact, sometimes it's better for things to be asymmetrical to really bring out particular parts of your body and your wardrobe. This gender-neutral style can speak of femininity or gender-neutral preferences, making it the perfect middle ground for people of all orientations and fashion senses.
4. Mismatch Earrings
Have you ever wanted to wear one pearl earring and a plain gold earring on in the other ear? Were you afraid it simply wouldn't work? We've got good news for you! This year's fashion trends include mismatched earrings, and boy are there tons of combinations that you could try out with this one.
We've all had that moment where we've been conflicted between our two favorite pairs of earrings; now, you don't have to worry about an internal battle on which goes better with the little black dress. Mismatching earrings are considered a trend for 2019, so mix them up! Again, symmetry isn't always a necessity to be fashionable; don't limit yourself when you can choose freedom of expression instead. After all, that's what fashion is about, right?
5. Hoop Earrings
Hoop earrings have come and gone since the 70s, but they're beginning to make a comeback this year. Hoop earrings can be as simple as a gold hoop with no precious stones, or as ornate as a diamond-studded platinum hoop that sparkles like starlight. There are even more (affordable) options that don't include precious stones at all but still offer something unique to the outfit you're wearing.
Whether your hoops are fringed with dangling beads or stunning diamonds, you can be certain they'll have a place in the fashion world this year. Although we've seen hopes come and go for decades, they always seem to pop up again every few years with fresh styles that make them desirable all around; whether it's in high fashion or casual circles.
Conclusion
Earring fashion trends (like all other trends) come and go, but one thing's for certain: these fashion trends will be hot this year as they make their comeback. Whether you're all about the shining brilliance of a sparkling pearl or the subtle grace of a beautifully ornamented long-tassel earring, there's something to choose from in this list of five earrings for everyone.