In the European Union, Cyprus features in the top three largest islands in the Mediterranean. While it is not very big, the country offers a lot of business opportunities to both locals and foreigners. It is relatively economically stable and has a very free and modern market. 
The economy in Cyprus is mostly service-based, which gives a lot of entrepreneurs confidence to invest and flourish. The consumer market is relatively healthy as well, which provides more reasons for someone to consider starting a business on the Island. 
This article looks at five reasons why one might consider starting a business in Cyprus.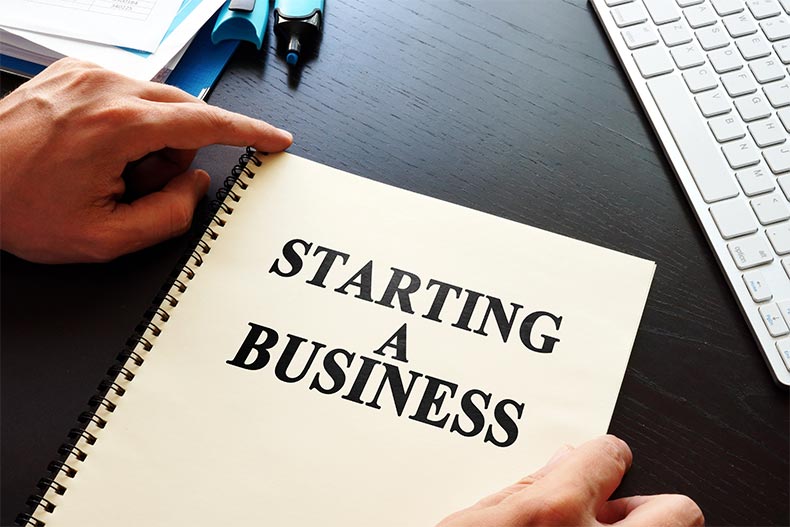 Strategically located 
Most investors who are looking to enter the European market tend to start in Cyprus. That makes it a popular destination for entrepreneurs and service providers. You'll also find that while there is a lot of bureaucratic and fiscal pressure in Europe, that is not the situation in Cyprus and that alone makes it a breeze of fresh air.
Fast, easy and secure company registration
Establishing a business in Cyprus is pretty straightforward. You can either start the quick and straightforward registration process online or purchase a pre-registered shelf company. Apart from that, incorporation can be done remotely as well, which means that you can kick start the process even if you are not there in person. 
Furthermore, Cypriotic tax laws and financial regulations are undoubtedly the best in Europe. These particulars are some of the crucial elements you have to look at if you are planning on establishing a business in another country. Concerning these elements, we can safely say that Cyprus is hard to beat on the European continent. 
Cyprus joined the European Union 16 years ago, and since then it has quickly secured a reputation for being a reliable and safe jurisdiction. Besides the safety issues, company registration in Cyprus is relatively affordable as well. 
Impressive general environment
Enough with the financial talk for now. Whilst not having to churn out a lot of cash establishing a business is quite enjoyable, it would be utterly useless if the Island had below standard living conditions. Luckily, that is not the case, Cyprus is quite developed in terms of infrastructure and connection with the rest of the world. 
You will most likely be able to get a stable and fast internet connection, no matter where you are on the rock. Furthermore, the Island houses two medium-sized international airports so you can also fly in and out whenever you need to. 
Now we have established that you won't be disconnected with the rest of the world, but how do you communicate with the locals if you are not fluent in Gree. Luckily for you, Cyprus was placed under the administration of the crown by the British in 1878.
According to Eurobarometer, about 80 percent of the locals are able to speak English properly, so communication won't be a problem at all. 
Absolute freedom, almost
As a business owner and investor, you probably need a lot of flexibility when it comes to your current location. Once again, in this regard, Cyprus trumps all other jurisdictions in the EU. In July 2017, the country established their "60-day rule", and it states that all permanent residents should actively stay in the country for at least 60 days each year, for them to be fully taxable there. This figure is quite decent when compared to the worldwide "183-day rule."
Besides, there are a lot of reasons why you will probably want to stay on this promised land anyways. The four major cities(Larnaca, Nicosia, Paphos and Limassol) offer any leisure shopping activities that you might possibly desire. You will also enjoy the fantastic and well-preserved nature, the beautiful summers and one of the lowest crime rates in Europe as well. 
The cherry on top
All of the factors listed so far are, of course, totally impressive. Yet, the most remarkable point hasn't even been stated so far. Starting from July 2015, all successful immigrants into Cyprus will be awarded a non-domicile status (non-dom) that lasts not less than 17 years. With this condition, you will have a great variety of advantages. 
Your personal income tax is reduced by 50 percent, taxes on interest and dividend income are totally eliminated. Rarely will you find any European country that offers immigrants the chance to live without any form of taxation.
The bottom line
It is clear that the government of Cyprus is doing everything in its capacity to attract international investment by only requesting minimal monetary and administrative efforts. As a result, there has been a rise in the demand for immigration. In fact, statistics reflect that there has been an increase in this demand by more than 50 percent over the last 18 months. 
If you are looking for a place that has business-friendly regulations and a high standard of living, then it's probably time to start packing your bags already.