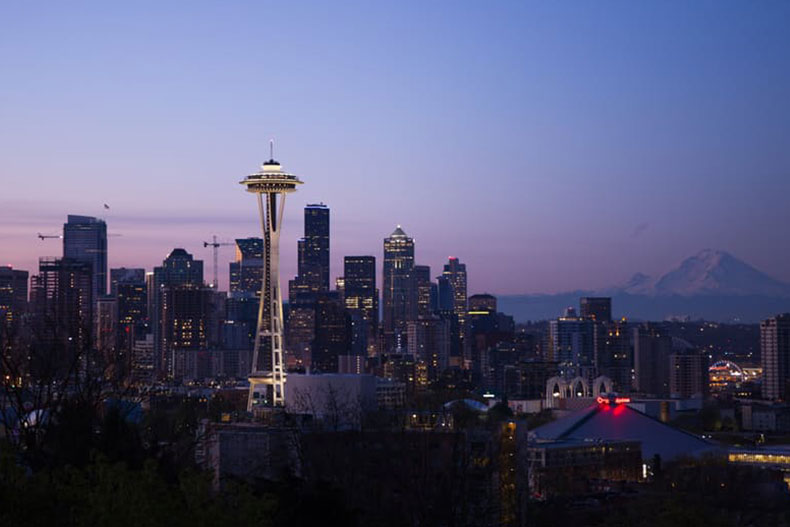 If you've decided you want to start your own business, you've probably come to realize that where you set up shop is really important to your success. That's where America comes in. It has a wealth of opportunities, not least because of it's population and growing economy.
However, some places are better than others. Some places are facing significant problems that range from an aging workforce to economic woes to climate change issues, while others are emerging as hot spots for small businesses. These hot spots tend to pop up in areas where there is a hive of activity and a young, educated workforce that are enjoying low living costs. There is also the chance that businesses are thriving here due to attractive tax reasons.
The problem is identifying these areas. Read on to see our advice on where to look at opening your business.
Eligibility
The first thing you should do is identify whether or not you are allowed to start your business in the US. If you are a citizen, there shouldn't be much issue. If you're not a US citizen, however, we recommend you start your journey by researching the rules and regulations you will need to adhere. The most effective way of doing this is by speaking to an EB-5 attorney and finding out what your options are. Once this has been cleared, you're ready to start looking at different locations.
Seattle
This city has gained one of the most prolific records when it comes to housing new startups, whether that be in the food industry, gaming sector or health care. The reason for this record has a lot to do with it having one of the fastest growing populations in the US. This is fantastic news for any startups that are hoping to hire young educated people. Another great thing about Seattle is its minimum wage, was rose from $10.50 an hour to $13, making it an attractive place for people to move to, and all people are potential customers. But if that isn't enough to grab your attention, Seattle has a rich history of attracting venture capitalists, and wherever there are venture capitalists there is potential funding.
Salt Lake City
In recent years, this place has seen a sudden rise in angel investors, especially in the tech industry, as well as the sciences. What has attracted these investors is the talent here as well as the lifestyle on offer. Not far from the city is a garden of outdoor activities ranging from skiing and snowboarding to hiking and mountain biking. This is a good thing because it makes this place attractive to people, especially young families. The other beneficial thing about Salt Lake City is its business-friendly attitude; both the individual and corporate tax rate is 5%. Now that's attractive.
Colorado Springs
First off, this city has a thriving population of over 600,000 people, whilst it is only an hour drive to Denver, which means you as a business owner can tap into an additional population of 2.5 million. In terms of business, their is a robust and positive attitude toward new-businesses in this area, namely the state's flat income tax rate of 4.63%. This isn't far off income tax for individuals, which when coupled with a short trip to the mountains and a low cost of living, this place should not be overlooked as your startup destination.