There have been a lot of changes throughout the years. Businesses need to adapt to these, or they would increase their chances of losing customers and even affecting their capability to adjust to new innovations. One of the many changes they have to face is the changing mode of payments.
In this digital era, traditional modes of payment are shifting to new and improved ones. These new payment trends are known to be more secure, which is why they have become famous over the years.
Current Payment Trends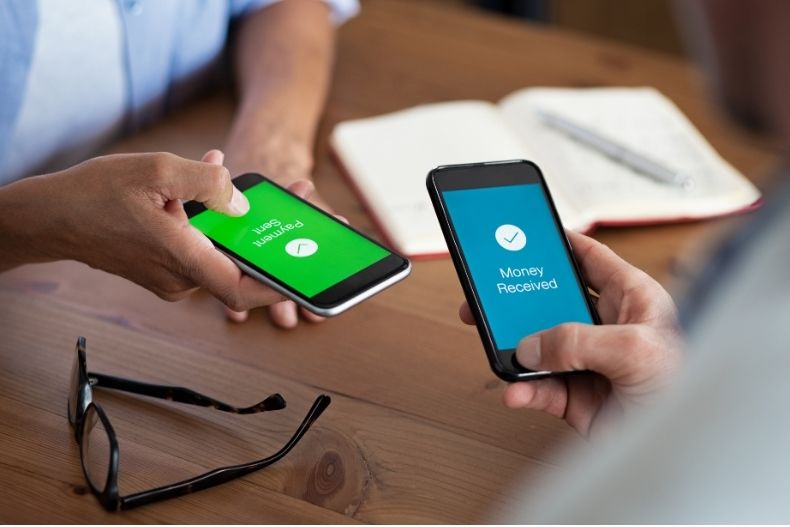 Artificial intelligence has been known to decrease fraud issues.

If you own one of the newest smartphones, you probably have face or fingerprint detection in your system. When accessing your banking apps as well as different shopping applications, you can just press your finger to your phone's detector, and it'll identify you. Likewise, in paying for your order, after connecting your credit card to the application, the next time you make a purchase, you can just use the fingerprint detector to authorize payment. It's very quick and easy. Likewise, these protective measures will decrease your chances of getting hacked because fingerprint authentication is required before logging in. This new setting allows people to be more careful and motivated to protect what they have.

Scan and pay.

The future of QR codes is now. A QR code is similar to a barcode. When you direct your camera to the QR code, it will detect all the details in it. At malls, you can pay for your items by scanning a QR code. It's easy to do, and it usually just takes seconds before your payment goes through their system.

If you've noticed, this form of payment has been popping out in different places. You can't just find it in malls. It's also available at restaurants, banks, and even at food kiosks on the street. It's a faster and more convenient way for people who are always on the go.

Invoices will be processed and sent online.

Traditionally, when we get paid for the services we give to people, we're paid in cash or with a cheque. It's quite a hassle because you'd have to go to the bank to get the check paid to you. It takes a lot of time as you have to travel and wait in line for your turn.

Now, businesses have adjusted to online payments wherein they can directly pay you bank to bank or use other platforms such as Paypal, Transferwise, and others. This is very convenient because both parties won't have to go through the traditional modes of payment. With just a few mouse clicks or phone taps, you can send money, and your receiver can immediately access it in real time. Likewise, people can collect payment using an invoice template.

Businesses that will not adopt the new digital form of payments will perish in the future.

Change is inevitable, but we have to admit that some people fear change or are hesitant to do sudden switches. However, these switches don't need to be swift because you can do the process slowly until your company perfects it.

Adapting to the online community requires a leap of faith because that is the future we're slowly being brought into. Sticking to traditional ways is a sign that you're not interested in growing, and it'll eventually cause your company's downfall.

Businesses can use different forms of payment, including online link payments wherein you just click on the link, and you'll be directed to your payment options. Just log your card details in, submit, and you're good to go.

Increasing online performance to gain more clients is a very good idea even for startup companies.

More online regulations will be present.

As we continue to integrate systems and adapt to the growing digital world, regulations will be popping here and there to ensure safety. These regulations are not meant to block your company's productivity, but will help you become more secured in your financial matters.

Without proper regulations and protocols, there'll be more room for fraudsters and hackers to play in. Thus, with your attitude and willingness to change, you also need to be mindful of regulations that will be established from time to time.
The future of online payments has come, and people are slowly easing into the process. They're now starting to enjoy the convenience that online payments have given them. Imagine not having to wait in long lines to pay for your monthly bills because you can do it on your laptop or your phone.
The aim is to make everyone's life easier. Online payments will save you more time and allow you to be more productive each day. No more running around to avoid missing payment deadlines. The future is here, and it's time to take advantage of it.