For a budding entrepreneur, the majority of time you are on a shoestring budget. And in the midst of defining the revenue model, generating good user traction, or closing a round of funding, insurance slips way down the to-do list. However, having a proper business insurance cover can be critical for ensuring a startup's success. Here are a few of the reasons why startups should be seriously thinking about insurance, no matter which part of their life cycle they are currently in.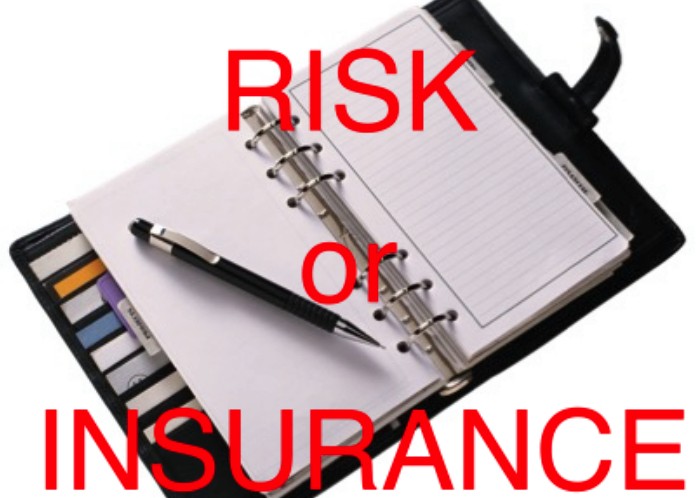 1. Risk-proofing the operations
Needless to say, the whole startup game is all about disruption and it's not a "risk-averse" task to accomplish. That's what defines the beauty of growing a business and it's quite beneficial for the society as a whole. But, startups can sometimes end up taking an immense number of risks.Take Paypal for example, they took huge risk with their startup idea back in 2008. Their idea could have been construed to have broken numerous US federal laws and been shut down due to lawsuits. But let's give credit where credits due, If you are planning to take on an entire industry, it is quite likely that you will end up breaking some law or get sued by a business competitor for copyright (or intellectual right) infringement. Nevertheless they safeguarded themselves by defining as a money transmitter and avoided the legal implications from the FDIC.
In the event that things do get muddy, the majority of startups pack up their operations, depending on what's their revenue and where they currently stand in the funding cycle. This matters a lot, simply because they don't have enough money to defend themselves from a lawsuit. And interestingly, most startups also fail at realizing that even if all the claims put up against them don't have a cent of truth, they will still need to pay the lawyers to handle it. The main benefit of having an insurance is that any legal fees (along with other related expenses) are borne by a decent insurance policy.
2. Attract more potential investors
It goes without saying that institutional investors are not safe from business risks, but they still work quite hard to limit and mitigate risks as far as possible when they are selecting their investment vehicles. Basically, that's why they expect the startup owner do their due diligence and take care of basic aspects such as insurance of their company. This is one of those characteristics that can attract potential investors or add points to a potential deal, as it tells a lot about how well the startup owners recognize the importance of risk management in business. As a founder who thinks far ahead to purchase an insurance cover for the startup definitely seems like a more legit opportunity to the investors because it shows the right kind of qualities that are required for taking an awesome idea and getting it to grow into a big company.
3. Winning the confidence of investors
When it comes to risk elimination, investors try and do every possible thing in order to remove all forms of risk from the equation. As a way to do to this, they make it a requirement for companies to obtain specific types of insurance coverage for their business.
Not just that, it's mostly a taken for startups to have a representation of Directors and Officers, Insurance for the institutional rounds nowadays since it provides direct protection to the VC. It just doesn't cut anymore if you fail to get the desired kind of insurance coverage as per the expectations that the investor board has set for you. Depending on the nature of your company, you may also be asked to have Property, Errors and Omissions, and General Liability coverage for your company to be eligible to be supported for the future rounds of funding.
4. Winning the hearts of customers
If you are operating in the B2B space, it's possible your customers might also request a proof of insurance and not just your investors. Regardless of whether you are selling a tablet-based software to manage a hospital's outpatient programs or your private consulting expertise to an advertising firm, your customers would expect some kind of a proper liability coverage to be in place to safeguard themselves. It certainly is a major plus to have a respectable business standing in the market, and the benefits of businesses insurance coverage goes a long way in securing that plus a lot more when it comes to establishing trust in the heart of someone who's thinking of trading with your business for the very first time.
5. Safeguarding the legal status of the business
Did you know it may deem your business operations to be illegal if you didn't get a Worker's Compensation coverage for your startup? Most founders have a misconception that they don't need to get a Worker's Compensation coverage until they hire employees and add people on the payroll. A majority of the founders consider that the title of "founder" or "co-founder" exempts them from the payroll, which is basically quite wrong to assume and may get them into a big trouble. In fact, even founders count as employees if they are drawing a salary from the company's operations, which simply means getting a Worker's Compensation coverage is essential for operating the business.
Final Thoughts
Even though it's possible that insurance is one of the last things in the minds of most founders, it does pay off well to have an insurance that ensures you a peace of mind. If you are planning to build a real company that will someday begin hiring employees and grow further. Also worth keeping in mind is the fact that companies that have a decent visibility in the market are prone to lawsuits. So the more sales you make, the more customers you acquire, the more is the possibility of something going wrong – which is when the insurance will come in handy. You will anyways need it when you start building your workforce or want to move into a new office space. So, it's a nice idea to important to prepare for this early on so that you are not surprised when your dream company really hits it off.