There are several options for a data room. The challenge isn't finding a secure data room, but instead, finding the best one to fit your needs. Businesses and individuals that require a deal room where they can share files should look at each company's features, device compatibility, and support before making a commitment.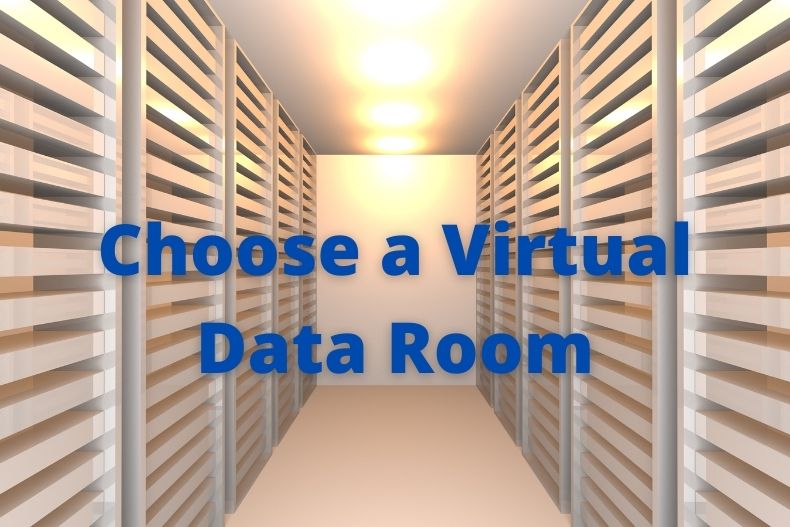 Decide What You Need
The first step is to determine what you need. Data room service providers offer different levels of care. Features that are necessary for some firms may not meet your company's needs.
Times are different during the pandemic. It may not be possible to get all the players in your merger, acquisition, collaboration, or sale together in the same location. Depending on the number of participants, you need to know:
How much storage is necessary
The types of files and documents
How many people will be accessing the data room
Your budget
Choose the Most Essential Features
Once you answer the questions on what you want, it's time to narrow it down to the most essential features. While having extra space is welcomed, you need to consider if it fits your budget. The features many businesses are looking for include,
Ease of use (is it a drag-and-drop system?)
Ability to organize and offer different levels of access to certain users
Analytics (Can you see who's using what documents, how, and when?)
Security (Restricted viewing, watermarks, saving, and printing abilities)
Look at Device Compatibility
It doesn't matter if you're working with national businesses and collaborators or international, everyone's using different devices to connect. In fact, many users will be connecting on multiple devices. You need a data room that lets people access, view, upload, download, and print from anywhere and everywhere.
The data room must be compatible with all mobile devices, including Android, iOS, Google, and Microsoft Windows. It also needs to work with ease for users on hard-wired devices running on multiple systems. Additionally, you may need to consider access for partners with limited internet, such as slower connections or lower levels of data security.
Check Out Support Reviews
Even if you're a computer wizard, there's going to come a time someone in your organization will need support for the data room. It might be an error with uploads, downloads, or viewing or a feature you may not fully understand. Whatever the problem, you want help quickly. Deals can fall through with just a few minutes of downtime. Look for a data room provider that offers high-quality, 24/7 support.
View the Live Demo
Now that you've narrowed your choices down to one or two, there's one last necessary step. Check out the live demo to get a feel for the service. If the data room provider doesn't offer a demo or trial, consider a different one.
When you choose a virtual data room, you need to know you've made a decision that will help your business grow. This is the time to ask questions. You're making an essential decision for your business, don't hesitate to speak up.