Sales representatives are incredibly persistent. It's a trait that all sales reps must have in order to bring in new business. But how do they do it, and where do they find people to sell to?
The very first sales technique that all representatives should use is creating executive data lists because it's a quick and easy way to build an inventory on quality prospects. This makes it easy for sales reps to phone leads and set up appointments so they can sell to them.
So are you a new sales rep looking to brush up on prospecting techniques?
Here are five additional prospecting techniques that will work for you. These techniques along with your own methods will help you turn prospects into existing clients easily.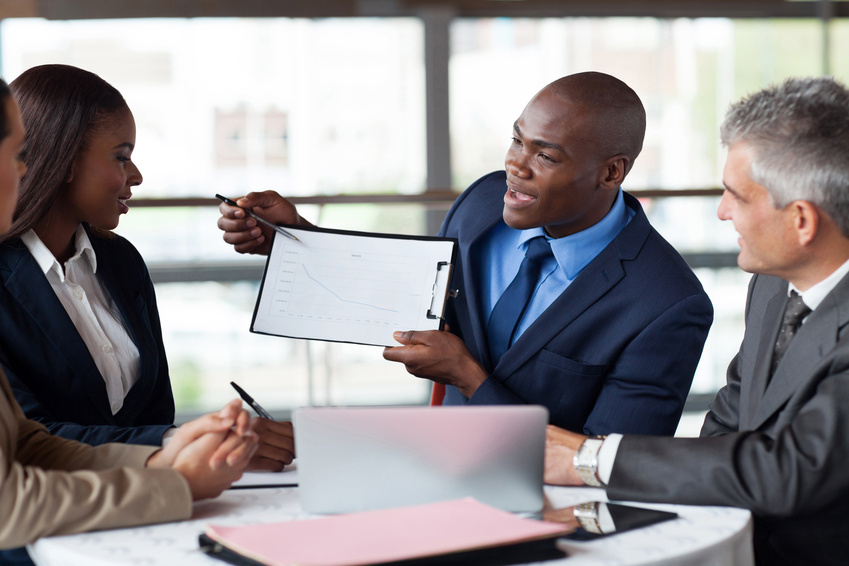 1. Warm Calling Maintains Consistent Business
Most amateur sales reps believe that cold calling is the only way to bring in prospects. But cold calling shouldn't be your only strategy.
Warm calling is typically done when the prospect has already met or spoken to you in the past. There will be no need for formalities with these prospects because they'll know who you are and what you're selling.
There are additional strategies you can put into place to create a warm call. A popular way is to email a prospect before calling them. In the email, you can introduce your company and what you're selling. Offer to give them a call should they need any services or products from you.
Another way you can create a warm call is to use social media to connect with prospects. Use the comment section on Facebook posts and LinkedIn updates to offer your services to potential prospects. It's an excellent way to make yourself visible to your leads.
2. Set Aside Prospecting Time Daily
40% of sales reps state that sourcing prospects is the most challenging task of the job. So how can you make prospecting easier for you? The best way to source more prospects each day without distractions is to schedule a daily prospecting time.
Spend at least an hour to two hours a day sourcing and listing contact details of potential prospects. Afterwards, you can start cold calling the leads you've found.
Scheduling time each day to source prospects will help you fill your sales pipeline more effectively. Often you'll find that being consistent with prospect sourcing will result in a higher chance of you bringing in new business.
3. Use Social Media to Your Advantage
There are over 2.65 billion people that use social media worldwide. It's guaranteed that there are myriads of potential prospects that use social media daily. So you need to make yourself visible to these potential prospects so they can contact you if they need your services or products.
Create professional social media business profiles for Twitter, Facebook and LinkedIn. These are the top three social media platforms ideal for sales reps. Instagram and YouTube can also be used but they're more for visual advertising.
Use your professional social media platforms to engage with people, post information about your products and services & answer any questions people might have about your brand. This way you can build a positive reputation for yourself and your company.
Because of your positive outreach to people you're more likely to source quality prospects and bring in more revenue than people who don't use social media.
4. Build a Successful Prospect Profile
As mentioned before in order to reach potential prospects quickly data lists or prospect profiles need to be created. This is one sales technique that's evergreen and will always be part of the process.
These data lists are created by sourcing ideal prospects that match your company's niche.
All information about the leads is placed on a list, such as:
– Company name
– The ideal person to phone
– Contact details
– Their company's website URL
It's important to have as much information about your leads as possible so you know what to sell them.
Once you've built a strong quality prospect profile you can start calling. Use different techniques to bring in sales as not every prospect is the same. Sales reps are like chameleons: they have to adapt to the personality of their leads so they know how to engage with them effectively.
5. Use Prospects that are Already Spending Capital
You can source start-up business prospects, but you'll have to offer them special deals in order for them to buy from you. Sometimes start-up businesses look for many ways to save money so it may not be ideal to do business with them yet.
Source prospects that are already established because you know they'll have the capital to spend on what you're selling.
Final Thoughts
So do you have what it takes to be successful at prospecting? Use these five prospecting techniques and don't be afraid to try other methods if you need to. By utilising these techniques, you can boost your sales and bring in more than your targeted revenue.