Building a successful online brand with a reliable base of traffic isn't an easy feat. Through a variety of content creation strategies, marketing campaigns and search engine optimization efforts, virtually anybody can establish a presence online that'll drive traffic from search engines, social media and beyond. This takes a lot of time, however, and many people grow impatient with cultivating such an atmosphere.
For those that stick it out, growing that audience – and even more importantly, turning that audience into meaningful traffic – is an entirely different feat in and of itself. It's one thing to get people to visit your website, but if those visits result in absolutely nothing else occurring, then all you've done is waste bandwidth.
Conversions revolve around convincing visitors to engage in one particular way or another. This can be buying products, signing up for email updates, sharing your content or any other action you can imagine. Mastering this is actually easier than many might think, seeing as how a variety of successful brands have already discovered the secrets to doing such.
Let's take a look at which strategies successful brands use to convert the visitors who come to their website into meaningful actions and behaviors.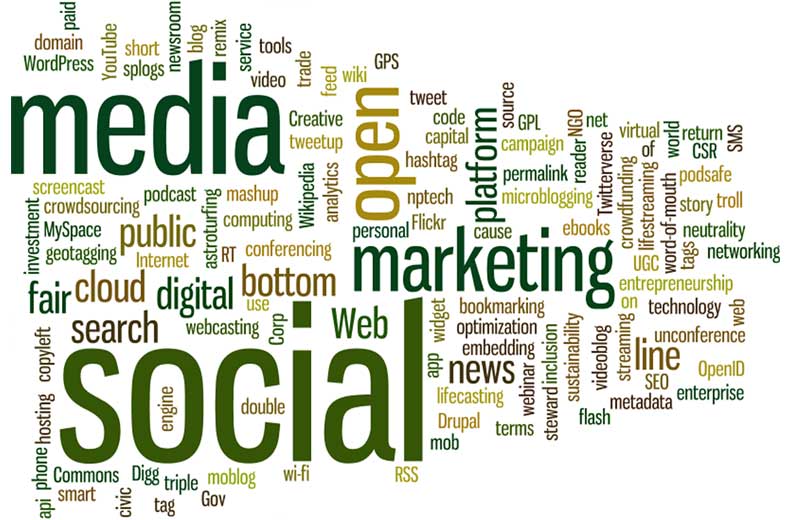 By Using Strong, Professional Language
All too many people underestimate the effect that clear, concise wording can have on a person's decisions. While there are many nuanced and complex strategies used to persuade people (some of which we'll discuss later), it is sometimes just as straightforward as speaking clearly and succinctly.
Elements such as quality ad copy makes a difference. There are many brands – particularly smaller ones – that do not have the in-house resources to generate this kind of content. Nevertheless, there are many marketing firms and freelance marketers available for affordable rates that can produce the kind of content that is necessary for maximum conversion potential.
The language of course will also be impacted by what specific actions are desired. If the goal is to convince somebody to purchase a product, then the framing will be different than selling somebody on subscribing for a weekly newsletter. Both context and word choice are important, but if your copy is confident and concise, then the message tends to resonate well with those who read it.
Test Your Campaigns
Every campaign seeking to convert people should optimize itself in a number of ways. It is difficult to improve upon past performance if you do not know what works and what doesn't; you cannot possibly know that for sure without trying a variety of different approaches. Because of this, a little something called A/B testing is one of the most effective optimizations for any campaign when pursuing sales, sign-ups or shares.
In the world of marketing at-large, A/B testing is used to determine which specific elements in one or more campaigns generates better results. While it may seem silly, the slightest changes in headlines, ad copy, images or calls to action may make a huge difference with the audience(s) you're targeting. This obviously is due to some complex psychological factors and aesthetic concerns, but understanding the full extent of that isn't exactly necessary: you just need to know which variations work well and which do not.
Once you are armed with this information, you can begin implementing campaigns just as the most successful brands do. By combining the most effective and popular elements from all of your test campaigns, you'll likely end up with a variety of high-converting landing pages, social media posts, emails and ads.  You can do this with ease using sales conversion software such as OptinMonster which has an A/B testing feature so you can work out which idea is going to work best for your website.
Use Social Media
The most successful brands use a variety of marketing tips to bring in new customers and retain old ones. As it turns out, one of the most effective strategies for reaching new audiences and markets is social media.
Due to its unprecedented reach and seemingly unlimited data mining potential, social media has given even the smallest of brands an ability to reach specific audiences – even with a very small budget. Whether a business is trying to reach 1,000 people or 10,000,000, social media campaigns can be designed that optimally convert readers and viewers in a number of ways.
Social media conversions can be generated via organic or paid marketing strategies. For brands that already have huge followings, all it takes is a few custom-tailored posts that use good ad copy and imagery. For brands with relatively no following, paid marketing campaigns via sites like Facebook allow you to show these posts to any audience your broader strategy deems fit.
Not only can social media be used to target individuals based on their demographic profiles, but it can also be used to reach out to people who have already engaged with your brand through other conversion efforts. Through remarketing and targeting strategies that track user behavior between social media and your website, you can quickly target people based on whether or not they looked at that new ski jacket you're selling or whether they read your new blog post.
Generate a Sense of Urgency
Many of the biggest brands have learned that creating the sense of urgency can do wonders for conversions. In a world where people are accustomed to getting whatever they want whenever they want, they don't ordinarily give much thought to the concept of scarcity. This is precisely why a strategy that revolves around urgent action can be so highly effective in conversions.
Ultimately, all of the successful businesses and brands utilize deadlines to get people to act. Whether it's a one-day sale or a limited time deal, people are made aware that if they don't act now, they may not get in on the action. It is such a simple strategy – one that everybody has seen or heard a million times online, in print and via commercials – and yet it continues to deliver real dividends to brands that use it.
Optimize Your Calls to Action
At the core of every conversion campaign is a call to action. Without a CTA, conversions simply will not occur in the numbers any brand would like to see. Successful brands understand that – to some degree – they must walk visitors, shoppers and subscribers through the process by holding their hands. Without clear directions, people are apt to becoming distracted or not understanding the point of the pitch. It is for this reason that CTAs are so commonly used in elements such as social media posts and landing pages.
Whether the goal is to convince someone to share a Facebook post, sign up for a monthly plan, buy a health product or subscribe for updates, the call to action should be used clearly. In cases of landing pages and longer-form content, you'll want to repeat the call to action multiple times throughout the body of the content. For shorter blurbs such as tweets, one mention suffices.
A call to action should be simple and action-oriented. Some examples of calls to action include "share this post if you agree", "contribute $5 to our campaign today" and "subscribe today for one free month". These are easily understood action items that are to-the-point.
The most successful brands understand that marketing campaigns are multi-faceted. Conversions are a crucial element in growing audiences, improving sales and becoming bigger as a brand overall. Through the use of these strategies and more, successful brands often cement their dominance within their niches and continue to grow as a result of their diligence and dedication.