First impressions matter. What someone thinks of you the first time you meet will stay with them forever, and the same principle applies to your business. Customers will either immediately have confidence in your brand or feel a bit unsure about dealing with you. It is up to you to create a great first impression for your business; one that inspires people to become your loyal customers. There are many ways you can do this and here are just a few suggestions to help you…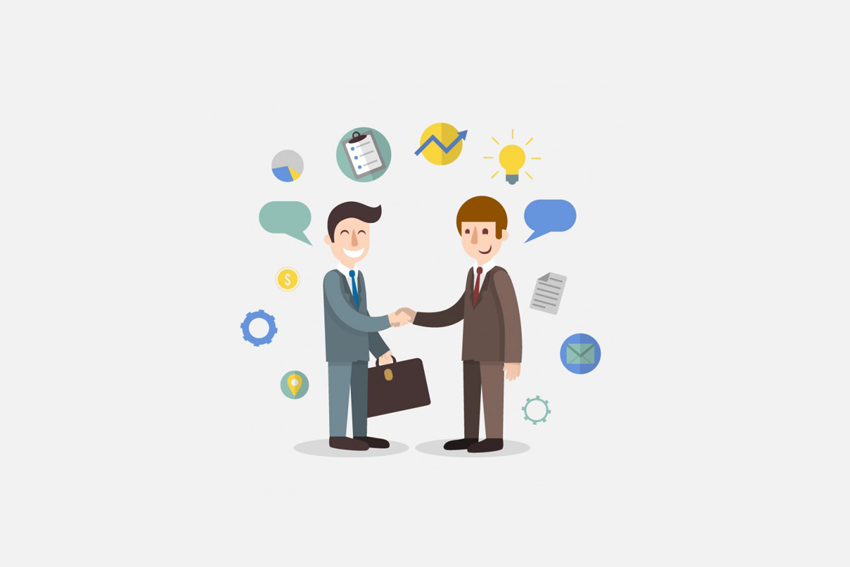 Have A Brilliant Homepage
It does not matter if they find your website through the search engines or from a link from an advert, your homepage will be the first thing most potential customers see of your business. This means that the content on your homepage needs to be engaging enough to keep the viewer interested. It is said you have just a few seconds to hold their interest or they will move one. You can use videos, images, and written content to inform them about your products and the services you offer in ann appealing way.
If your website is some years old, it will look dated and be slow compared to modern websites. Consumers have come to expect everything online to work quickly, and they will not hang around for a website that is taking time to load. Update your homepage so that it has a more modern look and loads with speed. Make sure all your contact details are prominent and that the first page they see shows your customers that you have the answer to their problems. It needs to clearly define what your brand is about from the get-go.
Make sure the whole website is responsive to all devices as viewers will expect to see exactly the same if they are looking at their smartphone screen or on a PC.
You should also be very careful about the domain name you choose. It needs to be something simple that is easy to spell, or some potential customers will never reach your site.
Create Brand Awareness
Some people will not deal with businesses they have never heard of, but if they get used to seeing your company name this will encourage them to buy from you, so you need to create awareness of your brand. You can do this with ads on social media or by being interactive with other people on these platforms. Building a following on the likes of Twitter and Facebook can be time-consuming but it can also get your brand into the marketplace with very little cost.
Always make sure whatever you post is helpful and interesting because social media could well be the place where someone first sees your brand and formulates an opinion of your company. Even if someone makes a negative comment, reply in a way that shows you care and this will have the desired effect with people who are reading the posts.
The social media platforms are forever changing their rules and the way they work, but even so, if you create videos or written posts that are of interest to your target audience, they can be one of the most effective marketing tools around.
Provide the Best Customer Service
You need your business to excel at customer service. If someone is buying from you for the first time and there is a problem, it needs to be dealt with quickly and efficiently. The impression they get from your customer service will either turn them into a loyal customer or stop them from ever buying from you in the future.
You also need to remember that people talk to each other. They ask for recommendations and experiences of buying from specific companies. When someone has had a bad user experience, they will tell everyone they know, and this can harm the reputation of your brand. Make sure your customers have a good experience when using your business, and it will be you they recommend to their family and friends.
You will only get one shot at giving the impression you are a brand they can trust and rely on. Make sure you get it right.
Lead by Example
As your business grows so will the team you need around you. The first time a potential customer makes contact with your business you need to be certain that they will get the same great impression that they do if it is you dealing with them. Train your employees in the right way to treat your customers and lead them with the example you set to ensure they get it right. If they see and hear you always being pleasant and helpful with customers, that is the way they will deal with them too.
Be strong in your leadership. Show your team how they should behave with customers and do not allow anyone to be any different. If one of them has a problem with an awkward customer, step in and take over the conversation. Knowing that the owner is interested enough to get involved can make a huge difference in the attitude of some people.
Have the Perfect Premises
Whether it means spending a little more on comfy seating for your reception area or investing in custom roofing solutions for your office building, ensuring that your premises look the part is a very clear way of making a great first impression for those of you who operate in the offline world.
Keep Asking Why
Ask yourself why about every aspect of your business. Why should customers buy from you instead of your rivals? Why does the information on your website help them with a problem? Why should they care? Why should you care about them? Asking these 'whys' and others can give you the answers you need to guide you in how you should be running your business and how you can create a lasting brilliant first impression.
If you know why your rivals are losing customers, for example, you can ensure that you do not make the same mistakes. Knowing why the information on your website helps your potential customers will mean that as you update it you will still know what type of information you should be providing to keep them interested. Knowing why they care about who they buy from can help you to determine the ethos that will turn first-time buyers into loyal customers…and so it goes on. Ask why to get the answers you need to create the first impression that will lead to the success of your business.